PDF medium-term plan, containing six weeks of lessons on pop-ups for KS2 DT. Visual instructions for pop-up construction.
This unit is ideal for use with any year group from Y2 to Y6. It explores three of the most common pop-up designs, and how to make them.
Depending on the age and ability of the children, the plan can be extended by creating a more elaborate pop-up design for each page (e.g. some Year 6 children might combine different pop-ups on the same page) or by gluing the pop-ups together to create a book with a card cover.
All three of the designs are fairly straightforward to make, and introduce children to the two basic techniques that are apparent in all pop-up structures, whether simple or complex.
By exploring these models, children also learn some crucial technical paper skills, such as accurate measuring and cutting, and above all, folding, which is key for any pop-up to work effectively.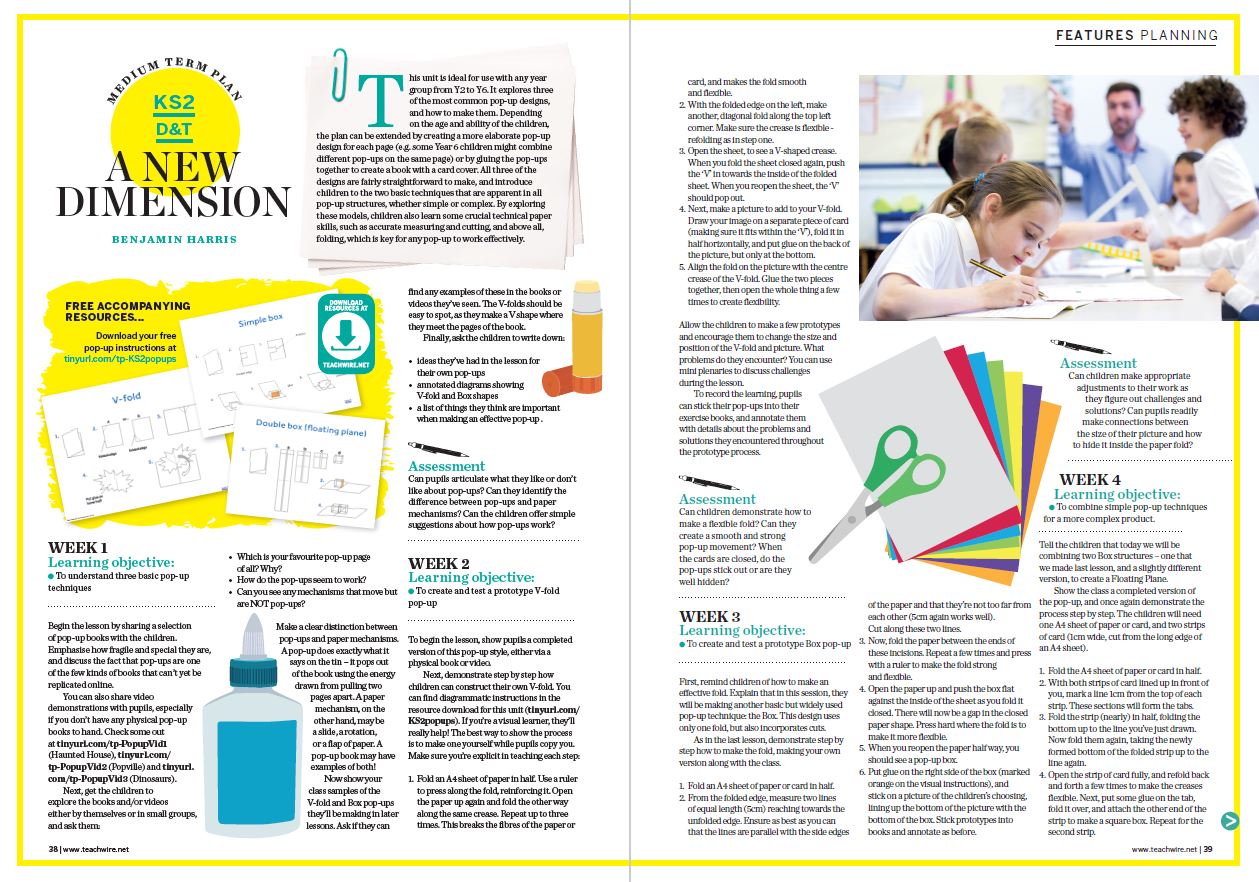 DOWNLOAD A FREE RESOURCE!
DT projects KS2 – how to make a pop-up book