In teaching, we often talk about preparing children to work in jobs that don't yet exist. This KS1 DT lesson does just that.
Linking famous inventors and inventions of the past with problems that need solving in pupils' own lives creates a stimulating, engaging context in which the children can generate new ideas.
Learning to refine their thinking also helps pupils develop their own resilience and problem-solving skills.
Meanwhile, pitching their inventions provides a motivating real-life application for this lesson.
KS1 DT national curriculum
The national curriculum for DT in England states that when designing and making, pupils should be taught to:
Design
Design purposeful, functional, appealing products for themselves and other users based on design criteria
Generate, develop, model and communicate their ideas. For example, through talking, drawing, templates, mock-ups and, where appropriate, information and communication technology
Make
Select from and use a range of tools and equipment to perform practical tasks, for example, cutting, shaping, joining and finishing
Select from and use a wide range of materials and components, including construction materials, textiles and ingredients, according to their characteristics
Evaluate
Explore and evaluate a range of existing products
Evaluate their ideas and products against design criteria
What they'll learn
To generate, develop and communicate their ideas through drawing and modelling
How to create designs and mock-ups
To select from a wide range of materials according to their properties
To understand how some inventors and inventions have changed the world
Abby Ball worked as a primary school teacher across both Key Stages for 16 years. She currently lives in Somerset with her husband Tim and their cat, Otta. Follow Abby on Twitter @abbyballwrites and see more of her work at abbyball.substack.com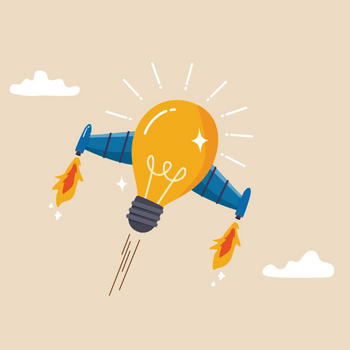 DOWNLOAD A FREE RESOURCE!
DT KS1 – Develop products with famous inventors