2 Codebreaker worksheet Word docs and 2 answer sheets
This resource features the usual joke, with the challenge being to find the punchline. But for this there are two sheets: sheet one is relatively easy, whereas sheet two is all mixed numbers.
---
Andy Lutwyche is a purveyor of mathematics and a producer of resources, more of which you can find on his TES shop. You can also follow him on Twitter at @andylutwyche.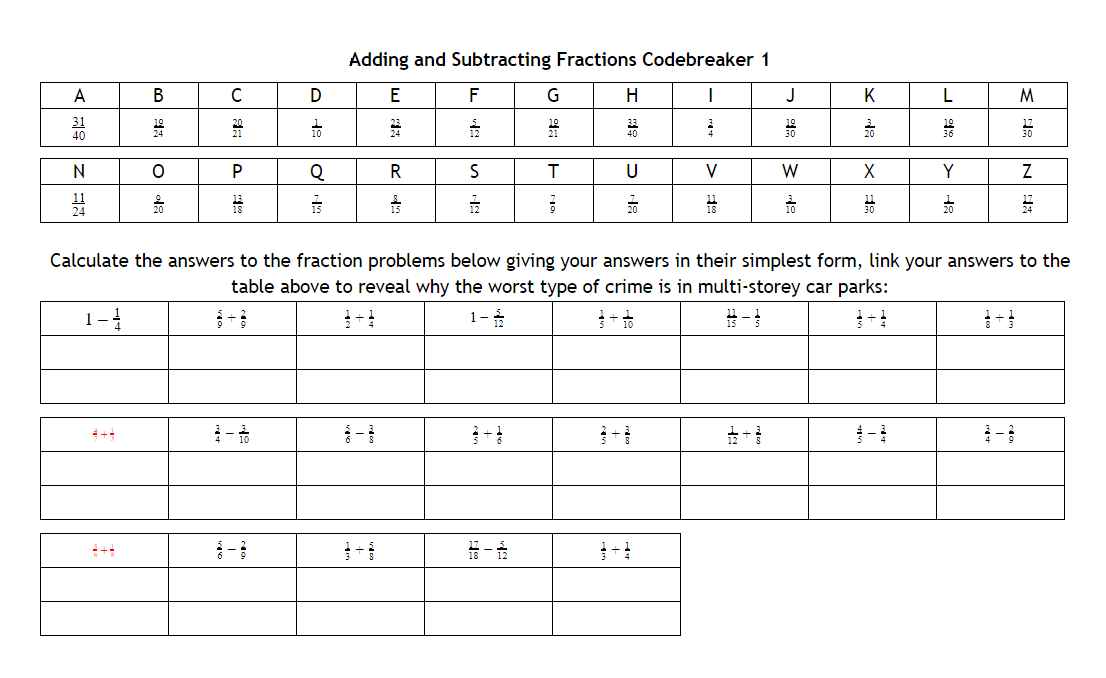 DOWNLOAD A FREE RESOURCE!
Adding and Subtracting Fractions Codebreakers for KS2/3/4 Maths