This dyslexia facts download is from The Week Junior's 'All About…' series. This series gives children information on various subjects in a bite-sized, age-appropriate way.
Use it during Dyslexia Awareness Week in October to help pupils understand what life is like for the up to one in five children who have dyslexia.
The article covers:
What dyslexia is
Dyslexia facts
What it's like to have dyslexia
Famous people with dyslexia, including Liz Pichon and Leonardo da Vinci
Where to find more information
To find out more about The Week Junior and to download its free resources, please go to schools.theweekjunior.co.uk. Read more about how the 'All About…' series can help students navigate the media minefield.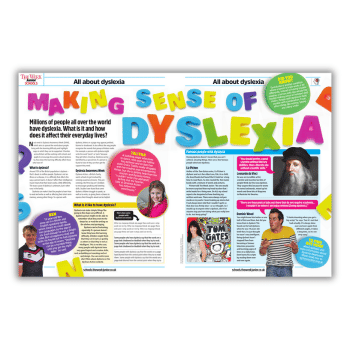 DOWNLOAD A FREE RESOURCE!
Dyslexia facts – Fact sheet for children