The Bushcraft Company – Castle Howard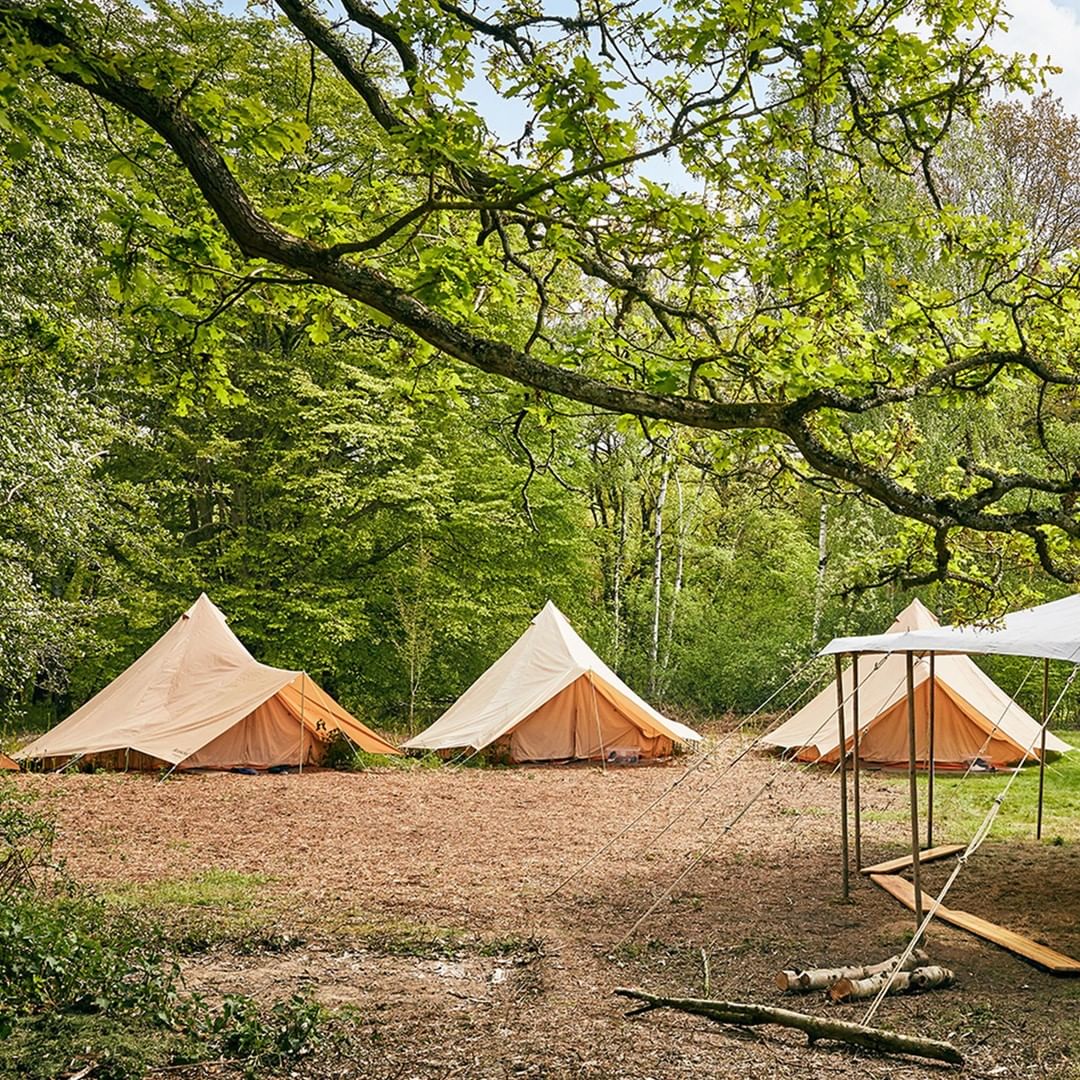 Full View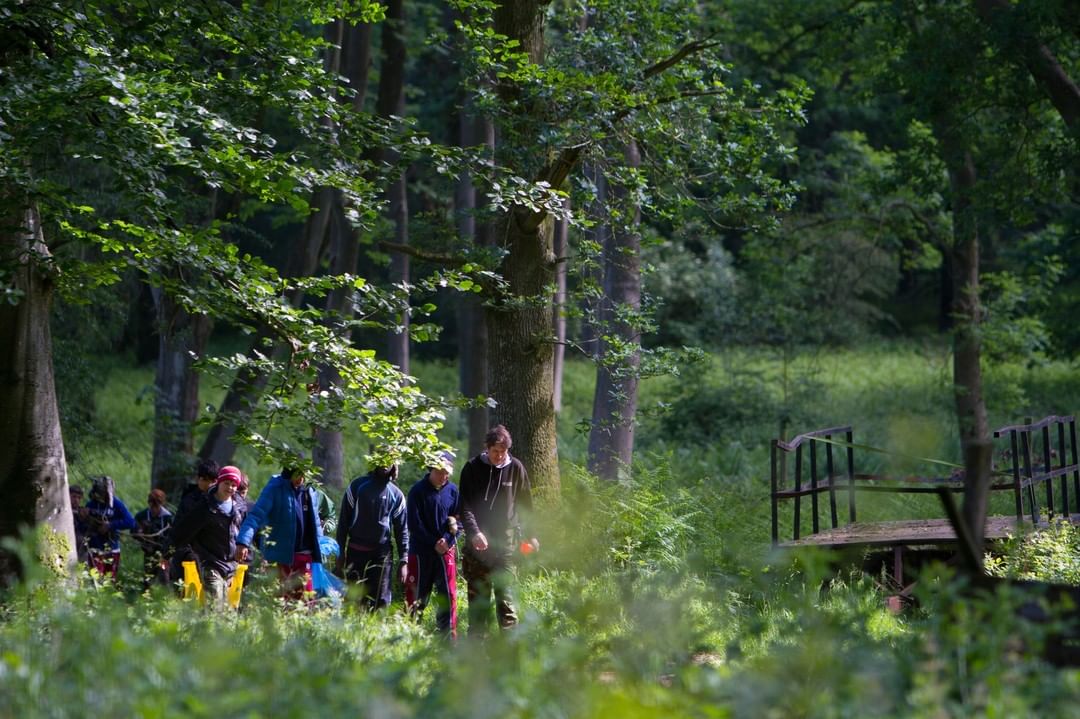 Full View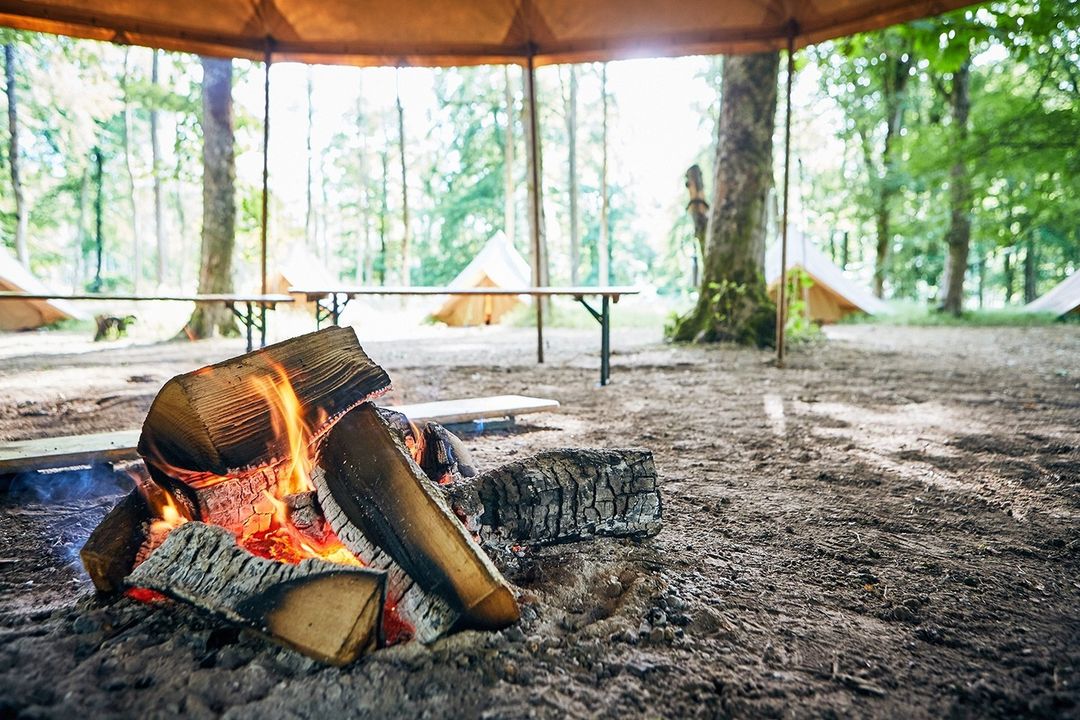 Full View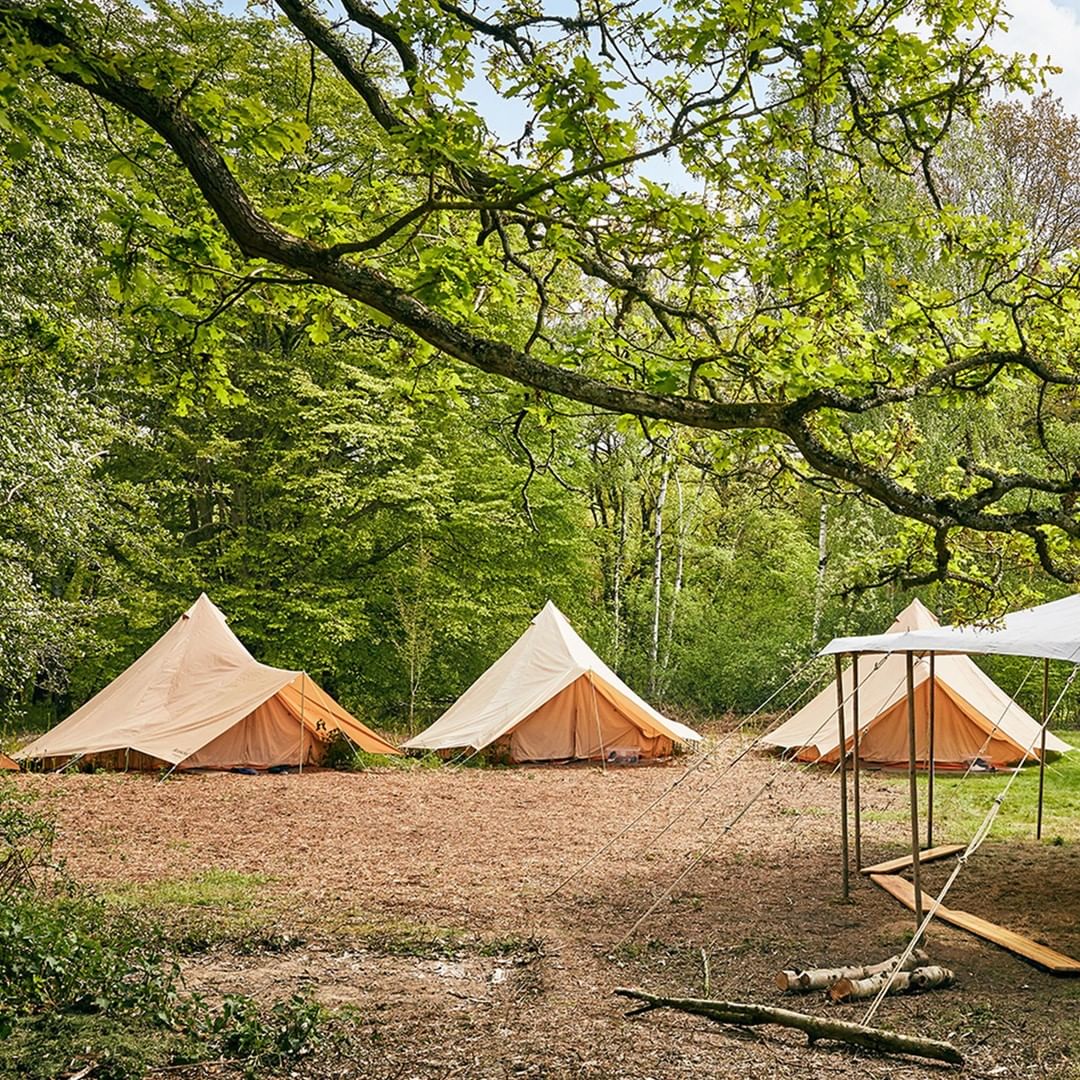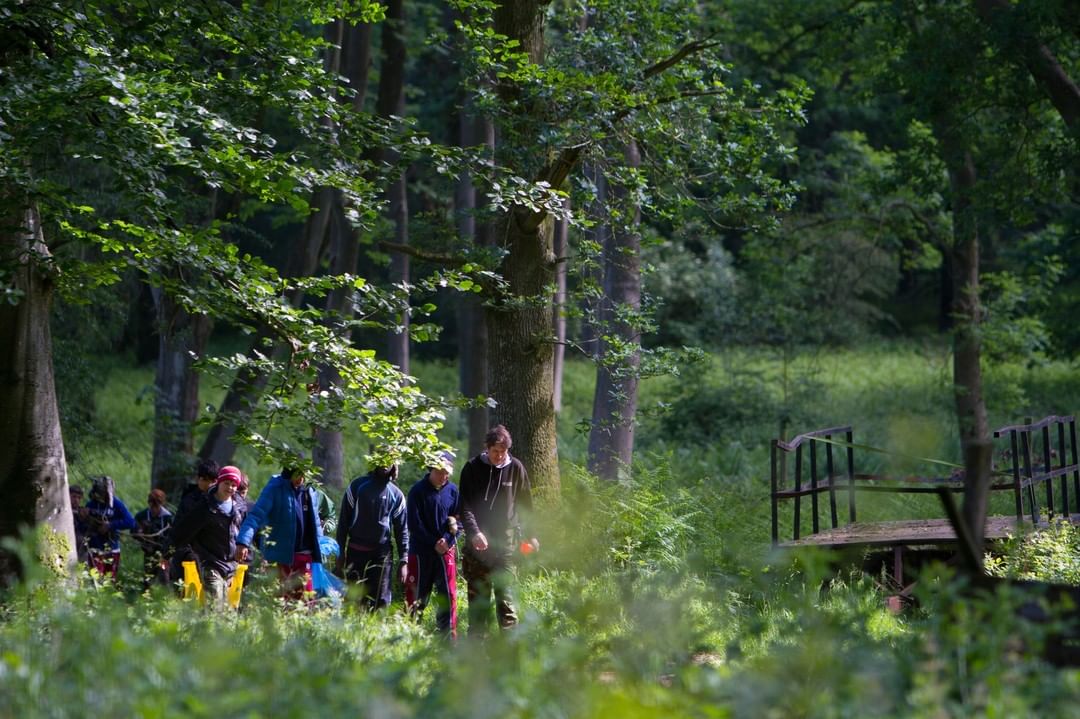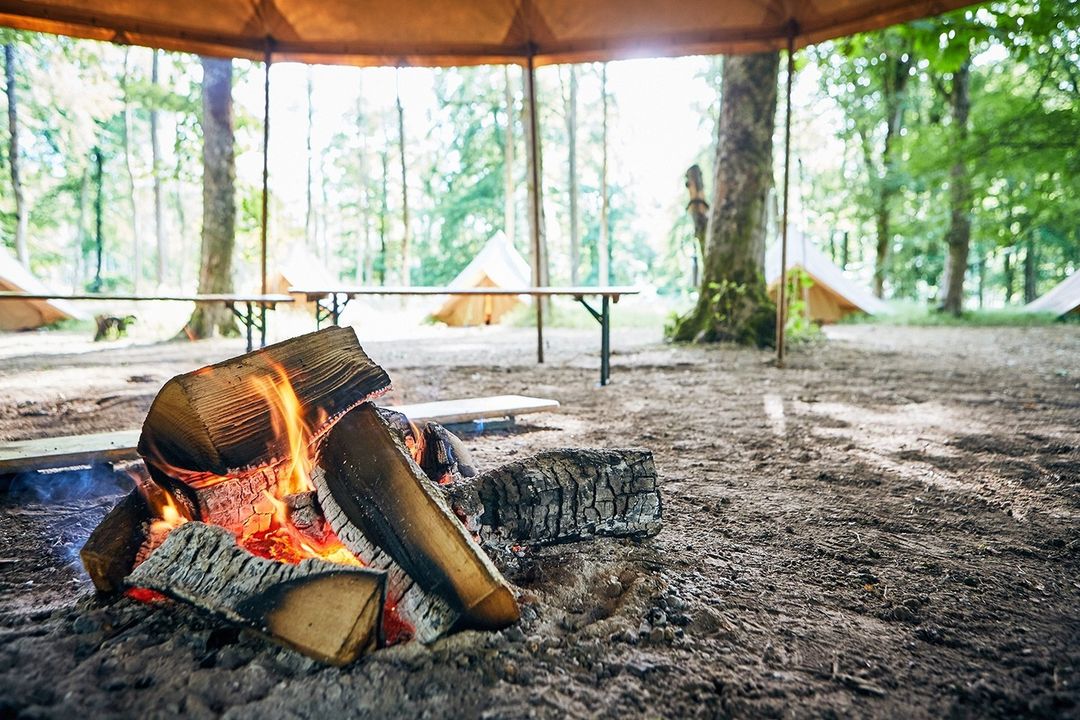 Photos of The Bushcraft Company – Castle Howard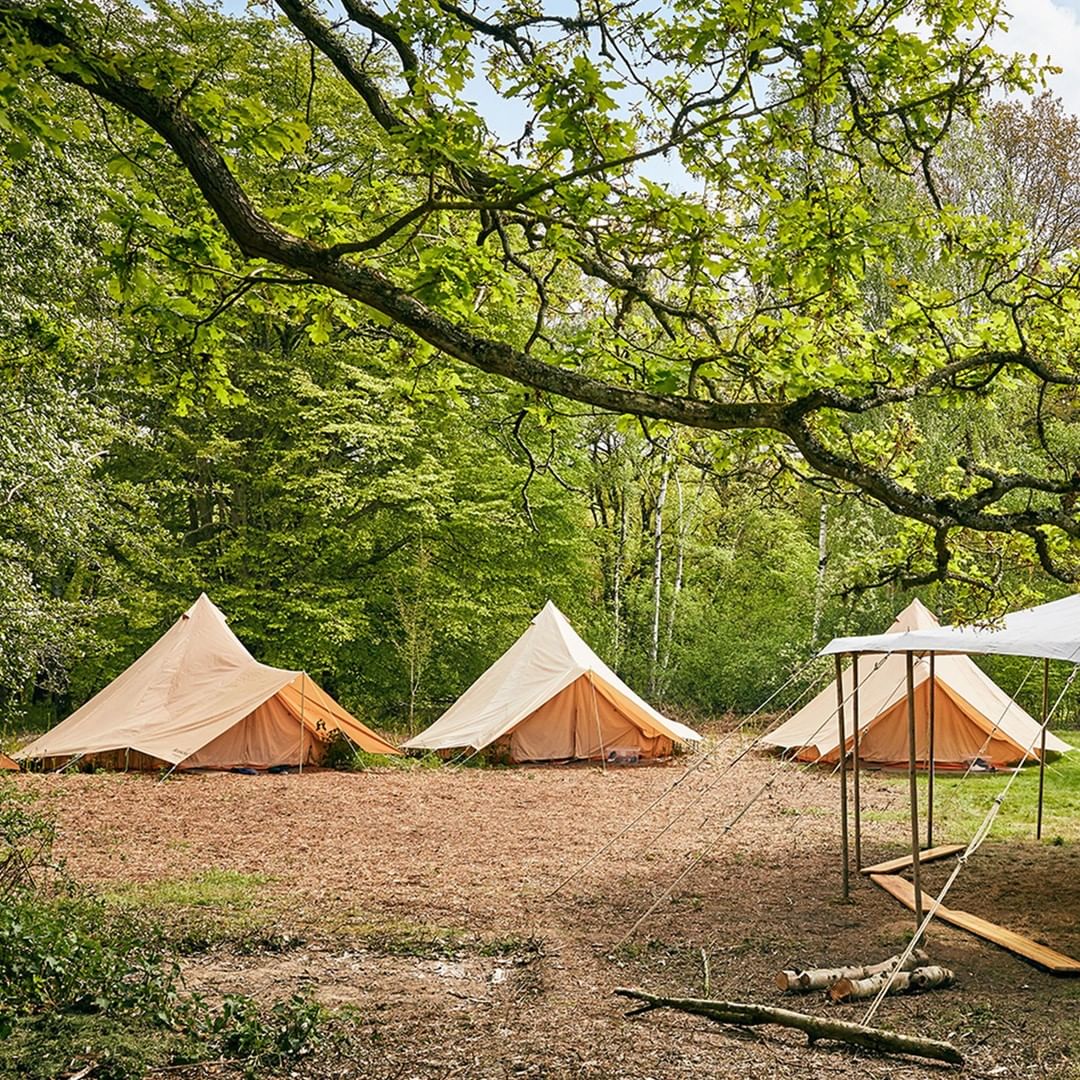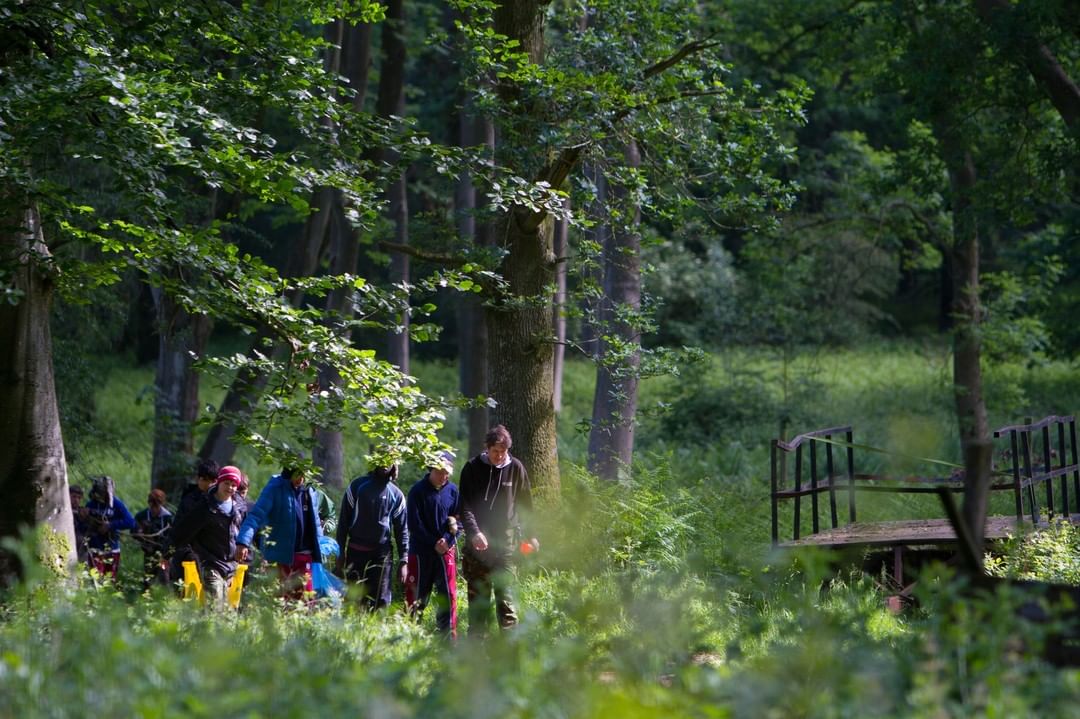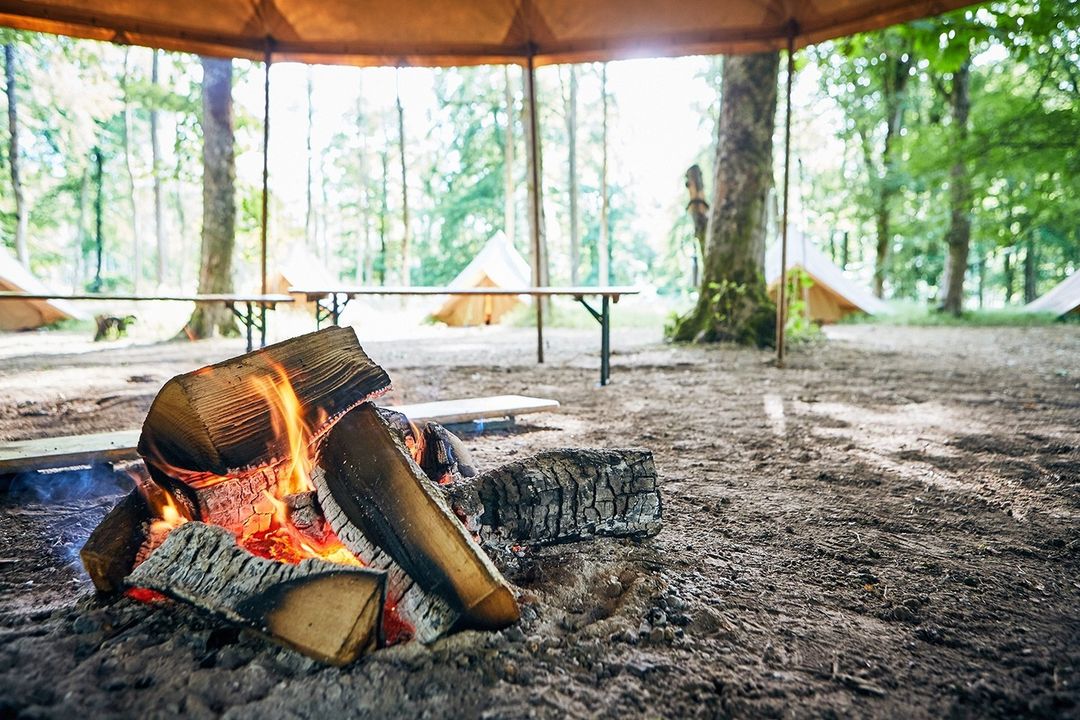 What will students see and do?
The Bushcraft Company camp at Castle Howard doesn't just give students a taste of the outdoors – it immerses them in it.
The course takes place in chestnut, spruce and pine woodlands. These form part of Castle Howard's magnificent Yorkshire estate.
Bushcraft courses help children to build vital skills that are not just relevant when in the great outdoors. The focus is on social and personal development. The woodland setting provides the perfect backdrop for pupils to try new experiences. These include fire lighting, shelter building, camouflage and concealment.
Students will get to experience life away from screens. They'll sleep in safari-style tents and will even learn to cook over open fires – marshmallows may be involved…
The roaring campfire in the centre of camp is the perfect place to eat and connect, giving children opportunities to develop the art of storytelling and conversation.
While away, children will learn from experienced 'bushcrafters'. Instructors will teach the children how to identify different trees and plants. They'll also expand their knowledge of traditional and modern uses of trees.
The team's goal at the Bushcraft Company is to plan a bushcraft course that will meet the needs of your group of students. They will adapt activities based on age, ability level and the desired outcomes of the course. The goal is for children to thrive, run free and learn skills and qualities they never knew they had.
---
How does the trip link to the curriculum?
School residential trips with The Bushcraft Company allow students to learn and build on existing skills. Teachers can arrange bespoke programmes in line with their Key Stage goals.
Learning outside the classroom is key to students' development. Across all stages of the curriculum, experiential learning is one of the benefits of school trips. It helps students apply classroom skills to real-world scenarios and moves them beyond classroom speaking and listening activities.
On this trip children will experience natural interactions with other children and adults. These conversations allow them to use new vocabulary and express new ideas.
At Key Stage 2, the focus is on teaching children to think more independently. The trip will gently challenge them to break out of friendship groups and try working with others outside their comfort zone.
At Key Stage 3 and 4, this trip builds on the PSHE curriculum. It allows students to explore different types of appropriate relationships. They can experience working as team members and team leaders.
It also helps young people to experience life beyond the modern experience of digital connectedness. At first, many may find the lack of technology overwhelming. But in time, they will learn new ways to relax, enjoy nature and interact with their peers.
Subjects covered
---
Teaching resources provided
The Bushcraft Company offers bespoke, tailored packages for each group.
You can discuss the requirements of your group and the national curriculum elements that you are looking to cover. The team will then be able to tailor the programme specifically to meet these needs.
During the course, Bushcraft Company staff will lead all activities, providing all resources needed during the programme.
---
Minimum and maximum group size
Larger groups can be accommodated at this venue and will be broken down into 'tribes' during the experience.
---
Details of risk assessment
The Bushcraft Company provides detailed risk assessments for the Castle Howard facility. They are regularly reviewed and are compliant with Local Authority safety guidelines. These are available on request.
Teachers are welcome to visit the camp to perform their own assessment before planning a school trip to the Bushcraft Company. The team recommends visiting between May-October when the camp is in full swing.
Safeguarding is the highest priority. All staff have passed enhanced DBS checks. A full-time safeguarding officer is on hand to ensure the safety of every child.
The Bushcraft Company's Safeguarding Policy and Procedures are available on its website. You can also find the Health and Safety Policy there.
All Field Cooks have food hygiene certificates. The cooking facilities are inspected regularly by the food hygiene agency. Food intolerances, allergies, and religious requirements can be accommodated.
Equipment is regularly inspected for safety and maintained to a high standard.
The camp has comprehensive public liability insurance to cover the group once you arrive. However, you will need trip insurance to cover your school group's journey to and from the camp.
All camp leaders have first aid training. There is a detailed incident, emergency and communication plan in place. A 24-hour dedicated line is in place to handle emergencies.
PLANNING
Don't miss our downloadable A-Z guide on completing a risk assessment
---
Facilities On-Site
The accommodation and facilities at Castle Howard include:
– Safari-style tents – single-sex accommodation for students
– Tents for teaching staff
– Single-sex toilet and shower facilities
– Large yurt for indoor activities in case of inclement weather
– Kitchen providing three meals a day
– All equipment for activities
---
Opening Times
Courses run from May-October.
Courses last from 24 hours to five days. Teachers can agree on the exact timings with the company on booking.
---
Pricing
Prices are available on request from The Bushcraft Company.
---
Travel arrangements
Castle Howard is a sprawling estate located about 15 miles north of the city of York in North Yorkshire. It is easily accessible for school parties coming from all over the country.
It's located close to the A64, with good connections to the A1(M). This allows for easy connections with other parts of the country.
Address
Bell Bottom Wood, Castle Howard, York, Yorkshire
YO62 4LS
---
Enquire Now
Book your school trip to The Bushcraft Company – Castle Howard
For information on booking your school trip to this venue, click below.