Lulworth Cove and Durdle Door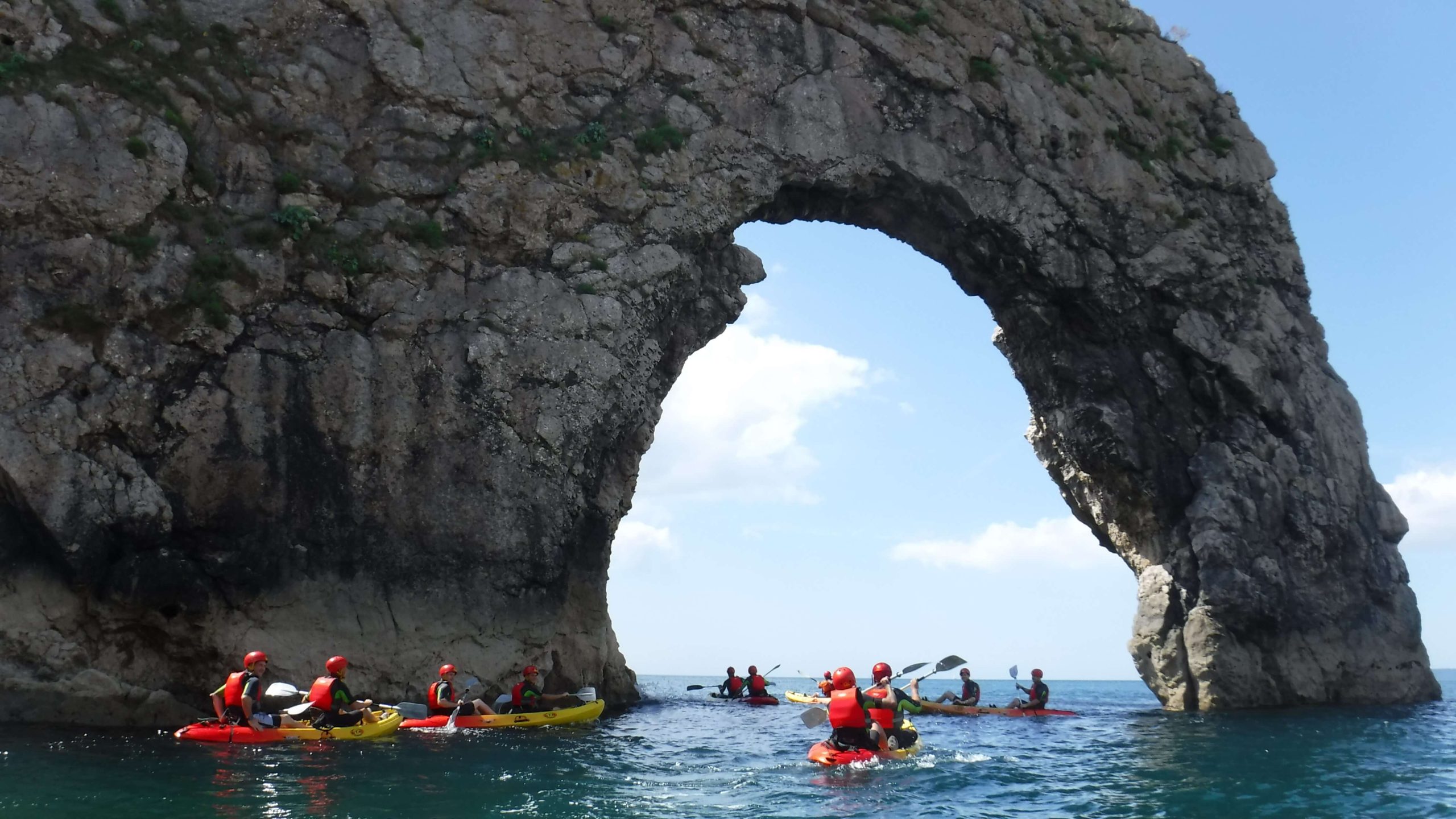 Full View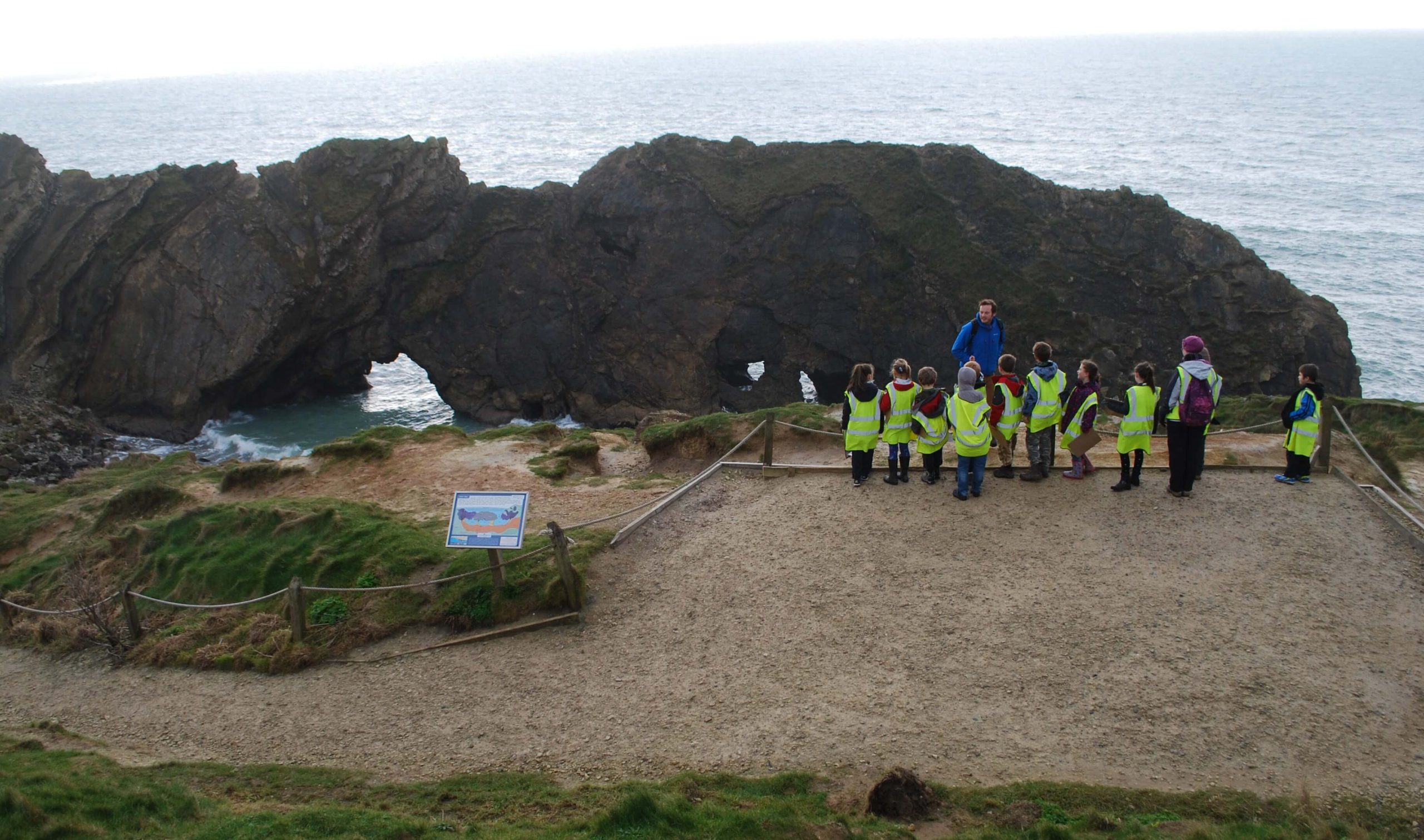 Full View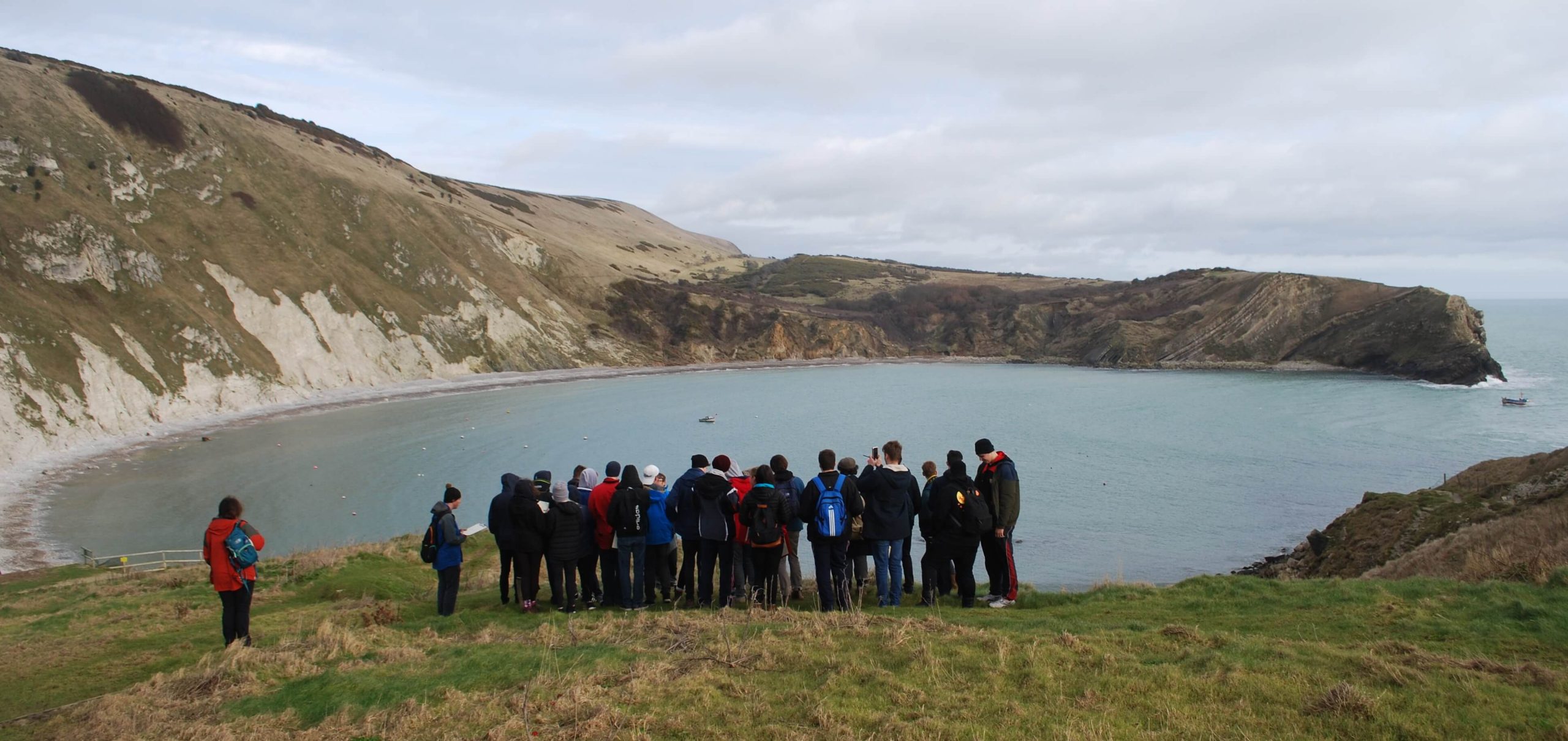 Full View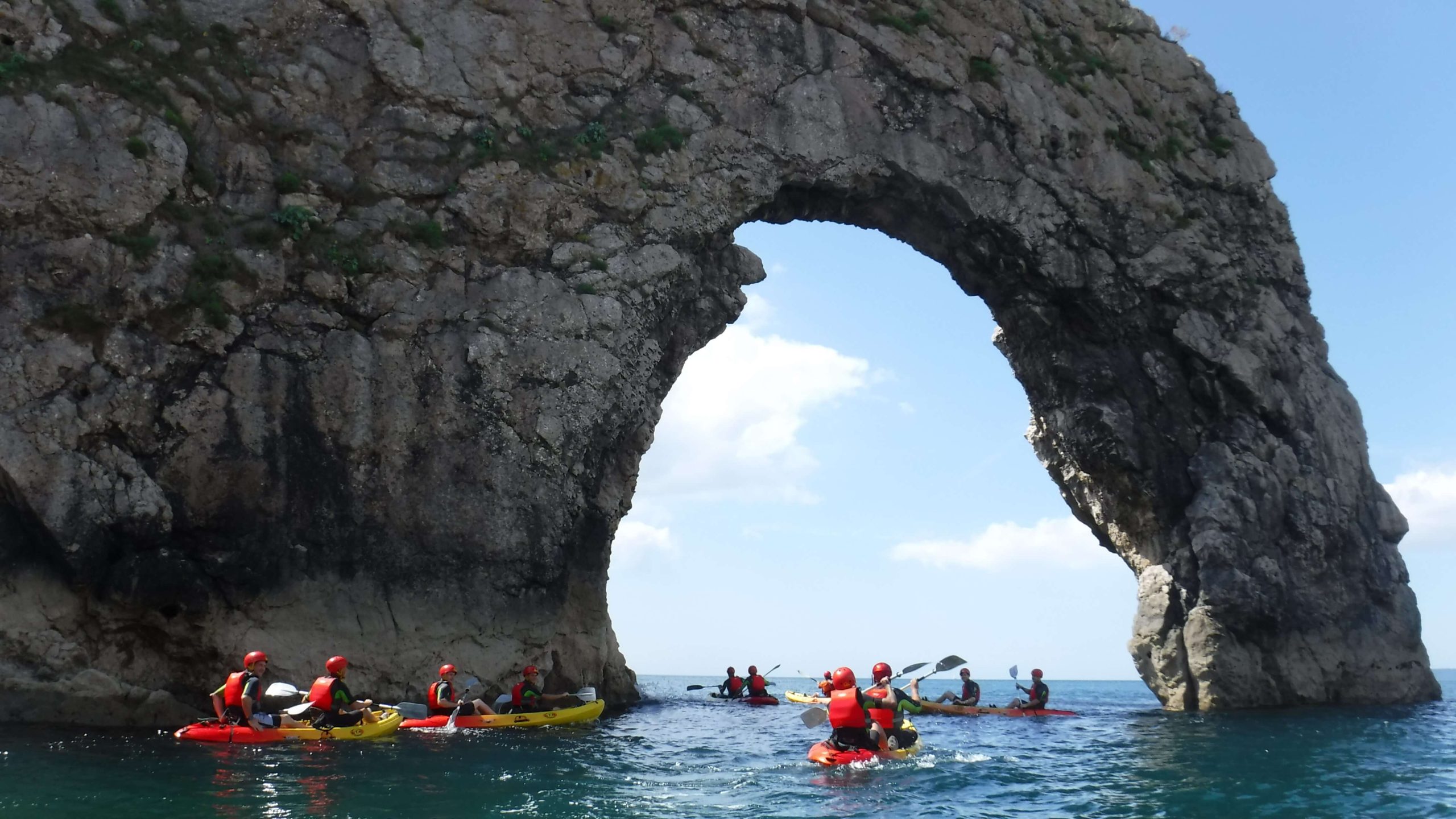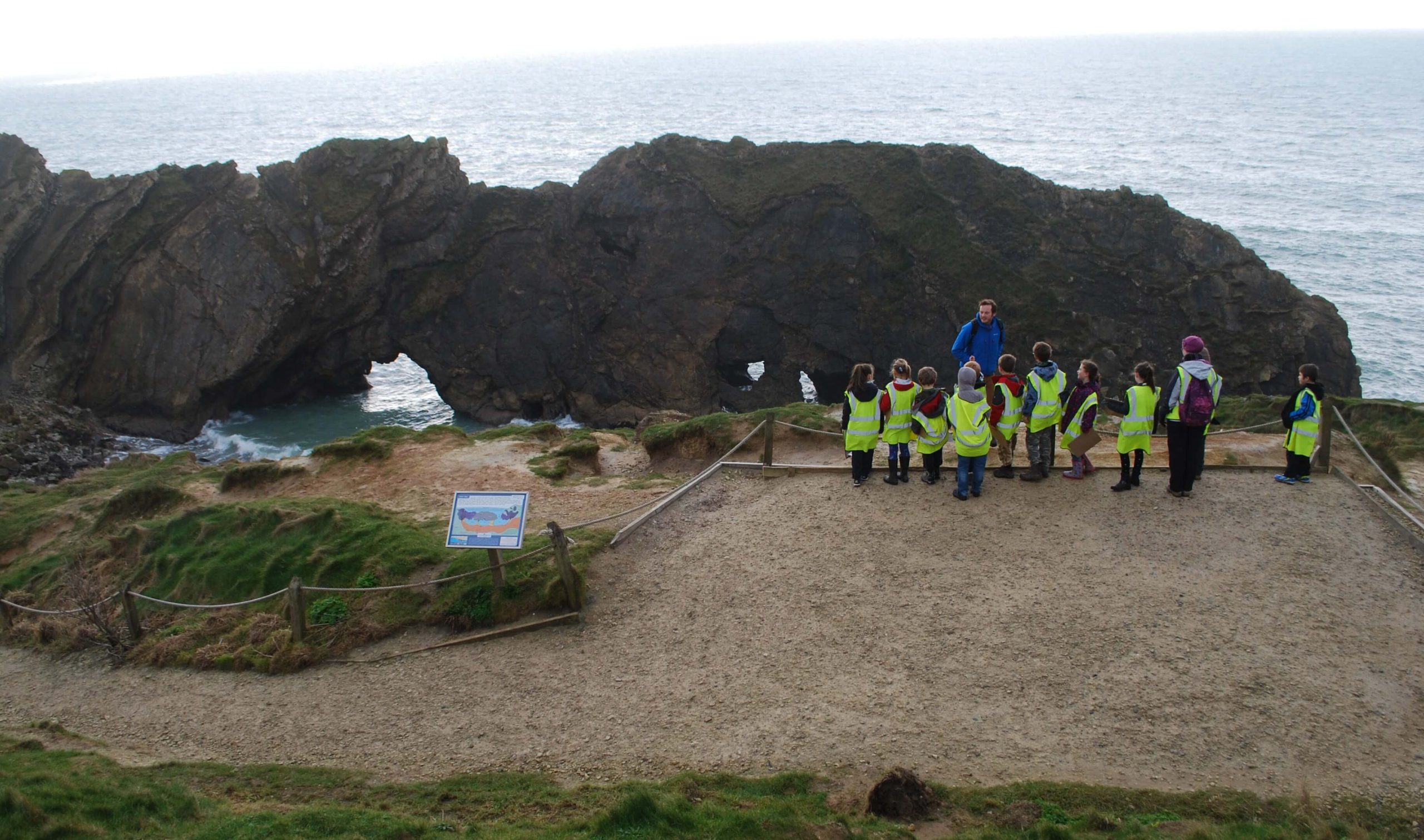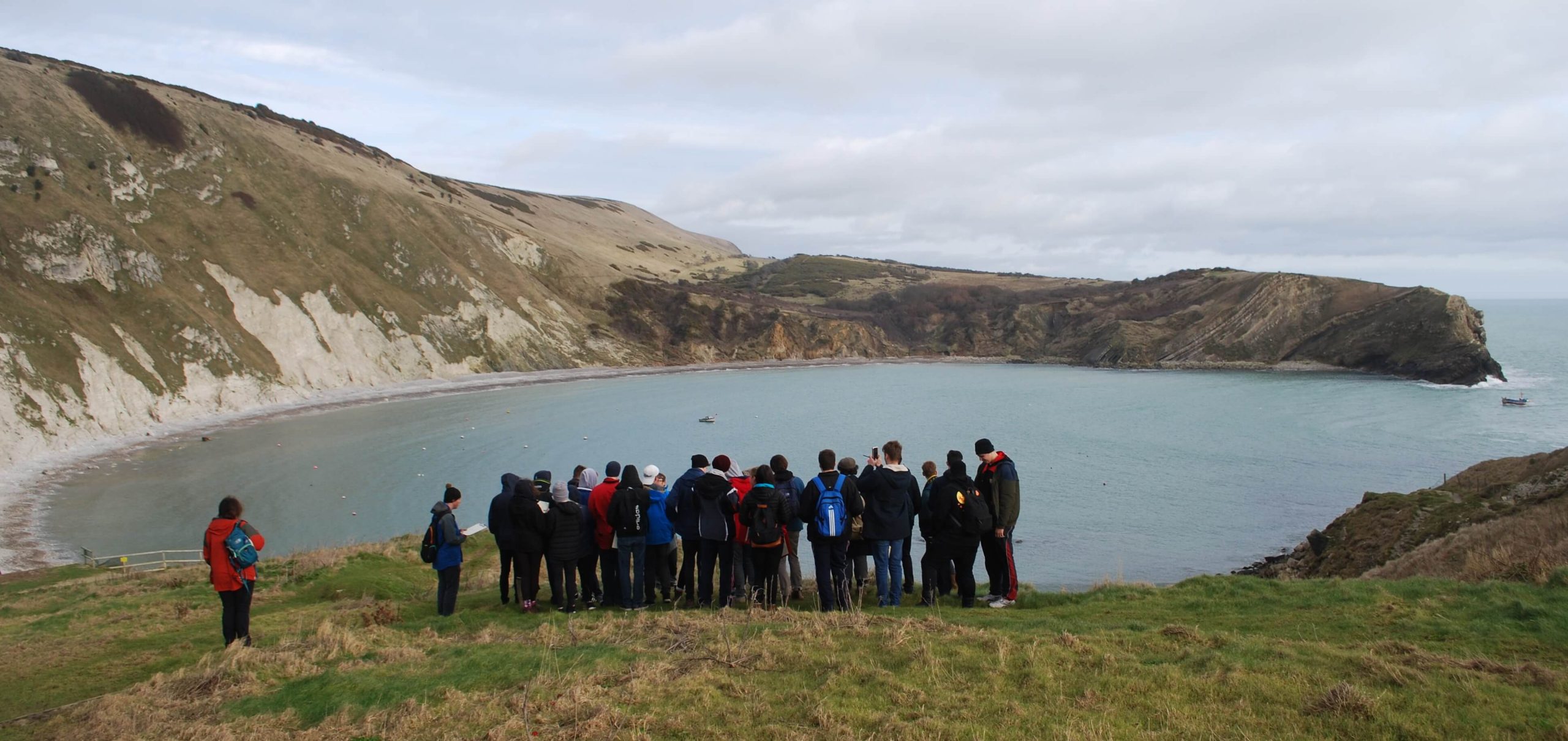 Photos of Lulworth Cove and Durdle Door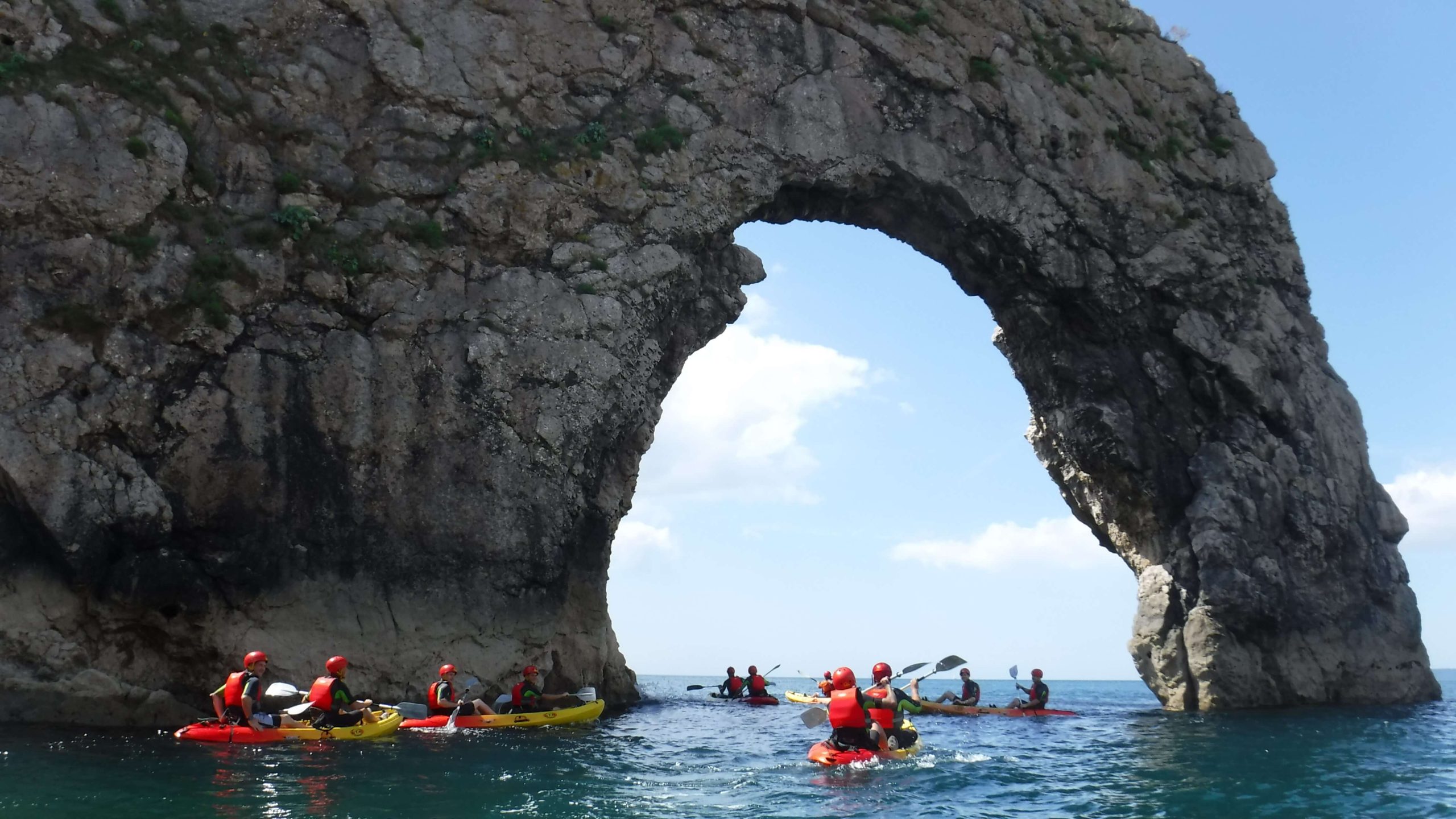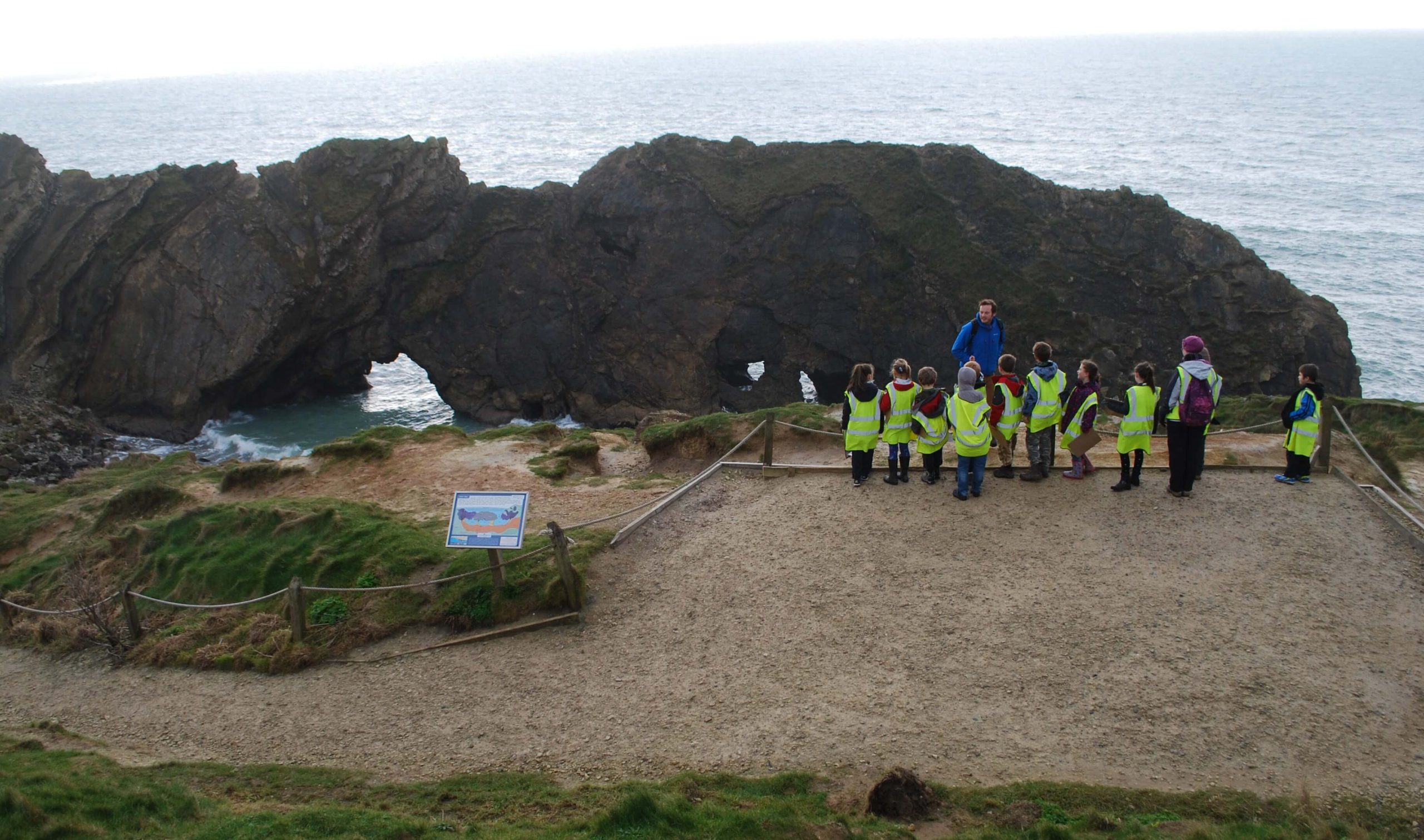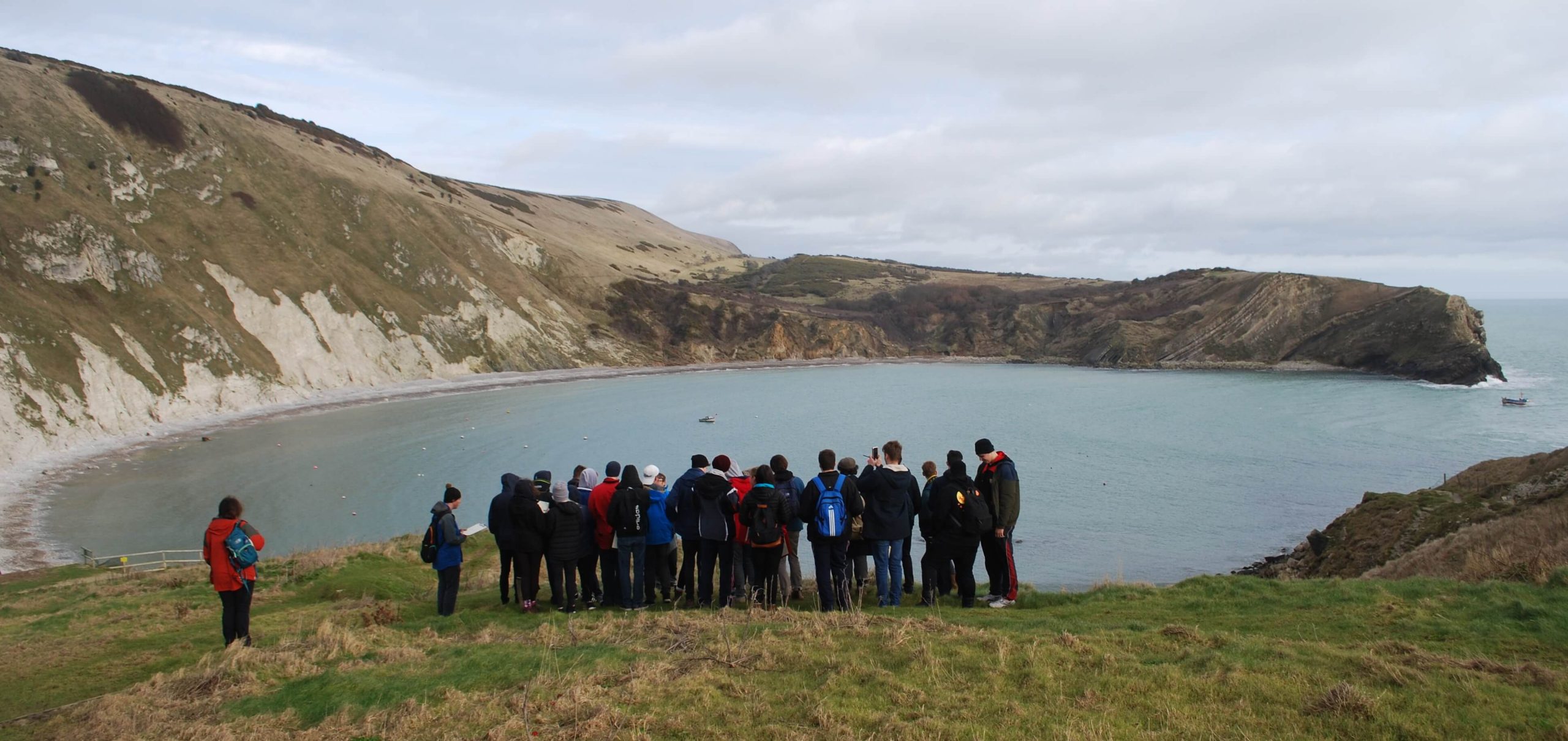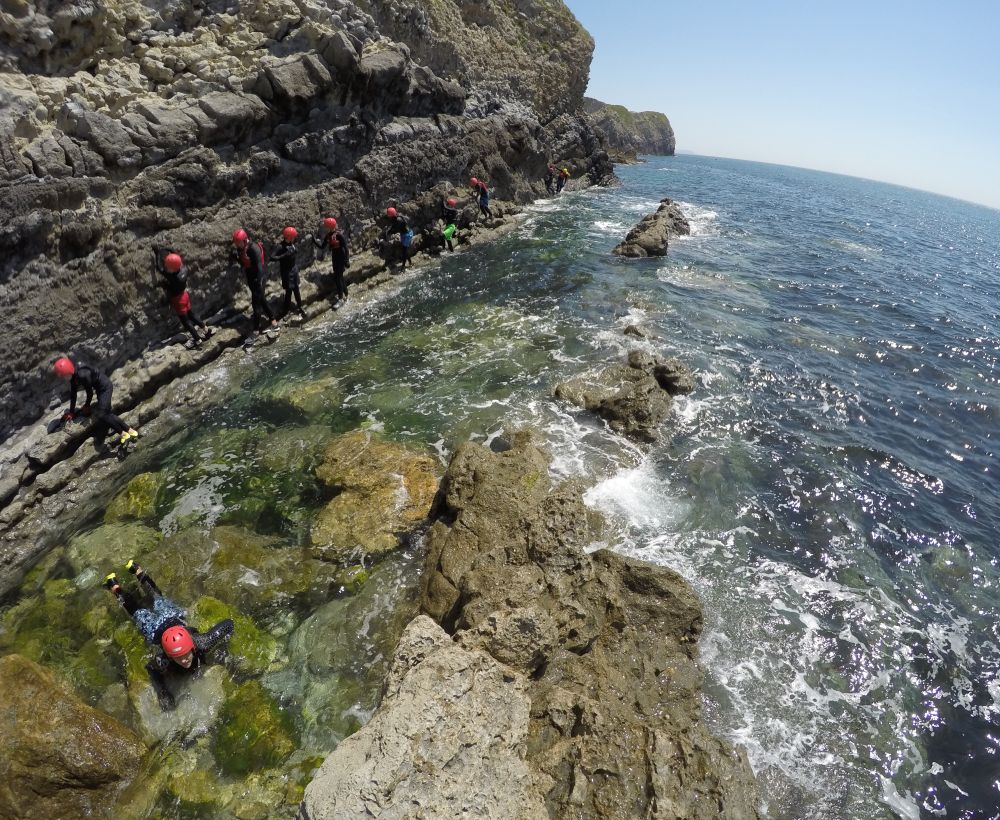 What will students see and do?
On a visit to Lulworth Estate – 20 square miles of countryside in the heart of Dorset – students will have the opportunity to learn about coastal processes through several unique activities along the Jurassic Coast. These activities include:
– Geo-coasteering
– Kayaking
– Nature walks and hiking
Students will also have the opportunity to visit the historic grounds of Lulworth Castle, Chapel and grounds. This is a great opportunity for teachers to show students more about what life was like years ago in the UK.
---
How does the trip link to the curriculum?
The many activities available here make it the perfect option for teachers who are focusing on science and geography. This area has unique rock formations and interesting geological elements that allow students to apply classroom knowledge to the real world.
On top of that, the historic Lulworth Estate has a rich history, dating back from prehistoric times to the present. This provides students with an opportunity to learn more about the history of their nation and how cities and estates have developed over time.
Subjects covered
---
Teaching resources provided
There are multiple resources available to teachers to make it easier for students to learn on a visit to Lulworth Estate. Teachers can make use of a booklet and essential guide to the estate, as well as DVDs and student packs. All products have a small fee associated with them.
The Lulworth Rocks booklet is available for £1.50 per pupil and is a 28-page, full-colour booklet which explains the rock formations and landforms around the estate. It has simple diagrams and colour photographs which are perfect for teachers wanting to dive into geography and science topics.
Another must-have teaching resource is the Essential Guide to Lulworth booklet. This booklet is also £1.50 and contains information about wildlife, walking routes, the history of the estate and where to find fossils. It is a great booklet to use for geography, science, history and citizenship learning.
For teachers wanting to explore physical geography topics, the Jurassic Coast at Lulworth DVD covers the formation of the landscape at Lulworth and goes over various key rock formations on the property. It is available for £13.
Another DVD teachers can make use of is Power of the Sea (£5.25). This film walks student groups through various seaside areas of Lulworth and displays the power of the sea on the property.
The last DVD available to teachers is The Fossil Forest (£5). This covers the fossil forest at Lulworth and discusses how it lies within MOD land.
Finally, teachers can purchase a student pack for each of their pupils for just £5 each. This pack includes an Essential Guide; a Lulworth Rocks book; background notes with facts, figures and historic data; and two original colour postcards. These are great for students who are studying geography.
---
Minimum and maximum group size
There is no minimum or maximum group size for a visit to Lulworth Estate.
---
Details of risk assessment
Detailed risk assessments for each activity on offer are available on request. All staff regularly conduct training sessions to ensure student safety while you're visiting the site.
Lulworth Estate is also fully insured to protect school groups and students while visiting. Teachers are welcome to request additional information and to complete their own risk assessments prior to visiting.
The education service is also a holder of the LOtC Quality badge and an AALS award holder.
PLANNING
Don't miss our downloadable A-Z guide on completing a risk assessment
---
Facilities On-Site
The Jurassic Coast and Durdle Door are on the estate's doorstep. Students will enjoy exploring this UNESCO natural heritage site and discovering more about the history of the earth. There are toilets and parking available on-site here.
Pupils are also invited to visit Lulworth Castle, chapel and grounds where you can enjoy forest walks and a playground.
Finally, there are multiple cafés, should you wish to stop for refreshments.
---
Opening Times
The estate education service is open from 9am to 5pm, Monday to Friday.
---
Pricing
The cost of a visit to Lulworth Estate depends on the length of your stay, the number of students in attendance and the activities you wish to participate in. All group quotes are customised, so you'll need to call the visitor centre to arrange for a cost estimate for your visit.
---
Travel arrangements
From Bournemouth/Poole take the A35 towards Dorchester. Turn left at the Bakers Arms roundabout towards Wareham. Take the A352 from Wareham to Dorchester then follow the brown signs for Lulworth Cove/Castle.
Travelling from Dorchester, take the A352 sign posted for Wareham and Wool. At Winfrith Newburgh turn right, following the brown signs for Lulworth Cove.
From a northerly direction, on the A35 roundabout follow the white sign for Wool. At the next roundabout, take the second exit, still following signs for Wool. Go through the village and proceed for five miles. Take the second exit at the next roundabout. Go over the level crossing and turn left directly after. Follow the brown signs.
Lulworth Estate has space for up to 15 coaches to park at a time. Groups wishing to enjoy outdoor education opportunities here can park at Lulworth Cove for £22 per coach for a full day.
Groups booked in with the Lulworth education service receive free parking, which can be collected at the Visitor Centre reception.
Please note that if you are visiting Durdle Door, this car park is unable to accommodate coaches, so it's only possible to drop-off and pick-up students at the coach-turning area.
Address
Lulworth Visitor Centre, Main Road, West Lulworth, Wareham, Dorset
BH20 5RQ
---
Enquire Now
Book your school trip to Lulworth Cove and Durdle Door
For information on booking your school trip to this venue, click below.