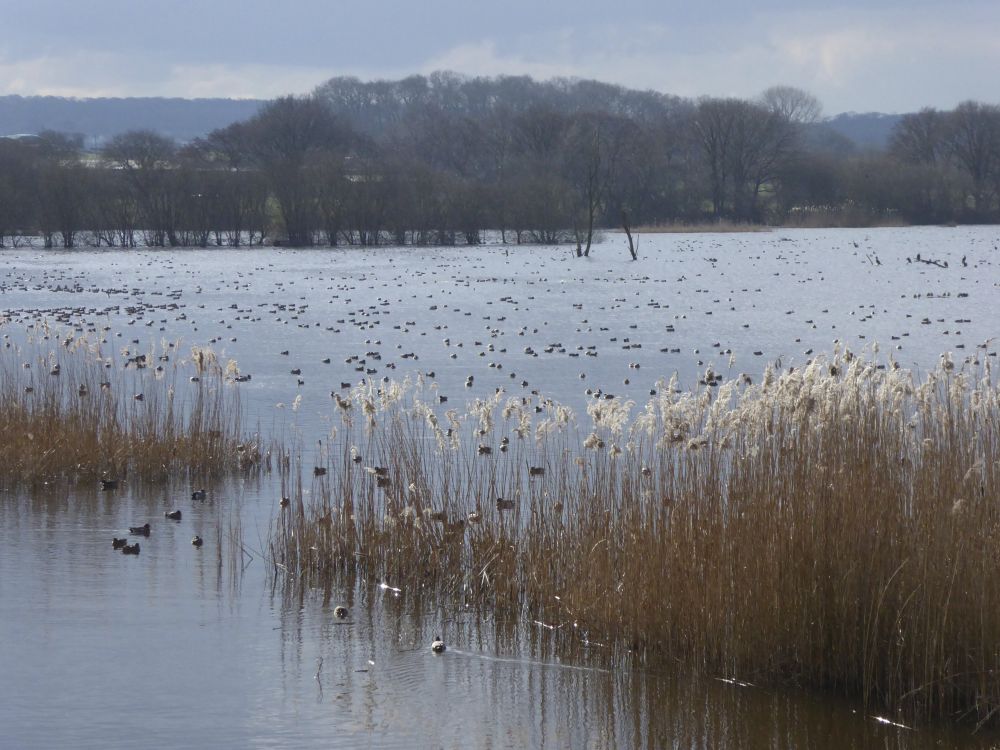 Full View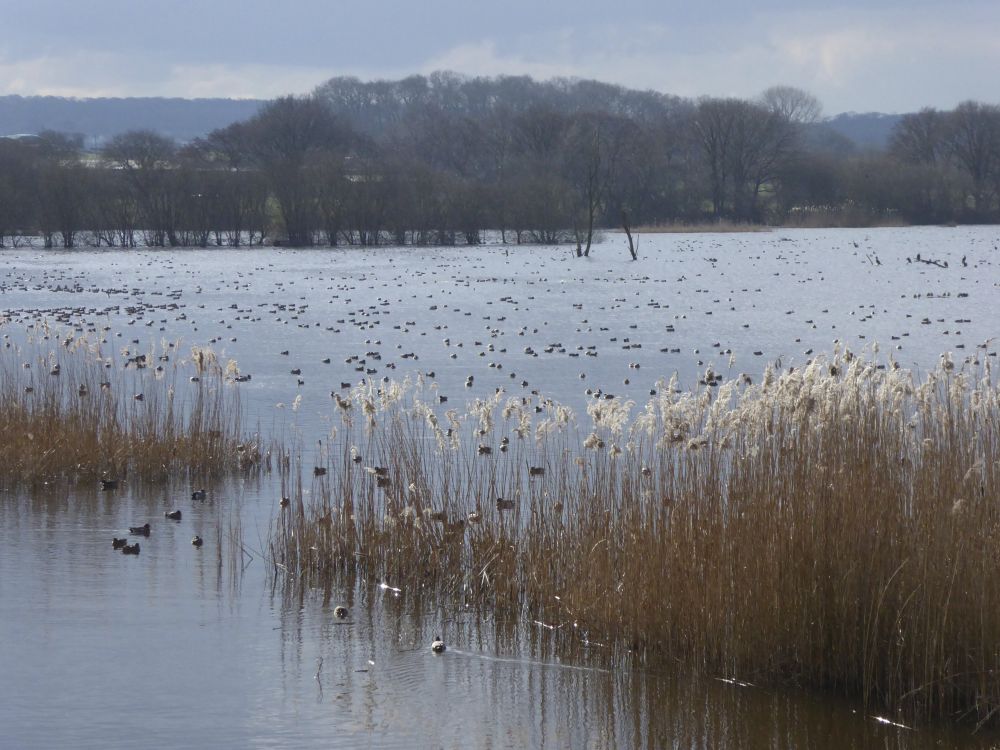 Photos of RSPB Avalon Marshes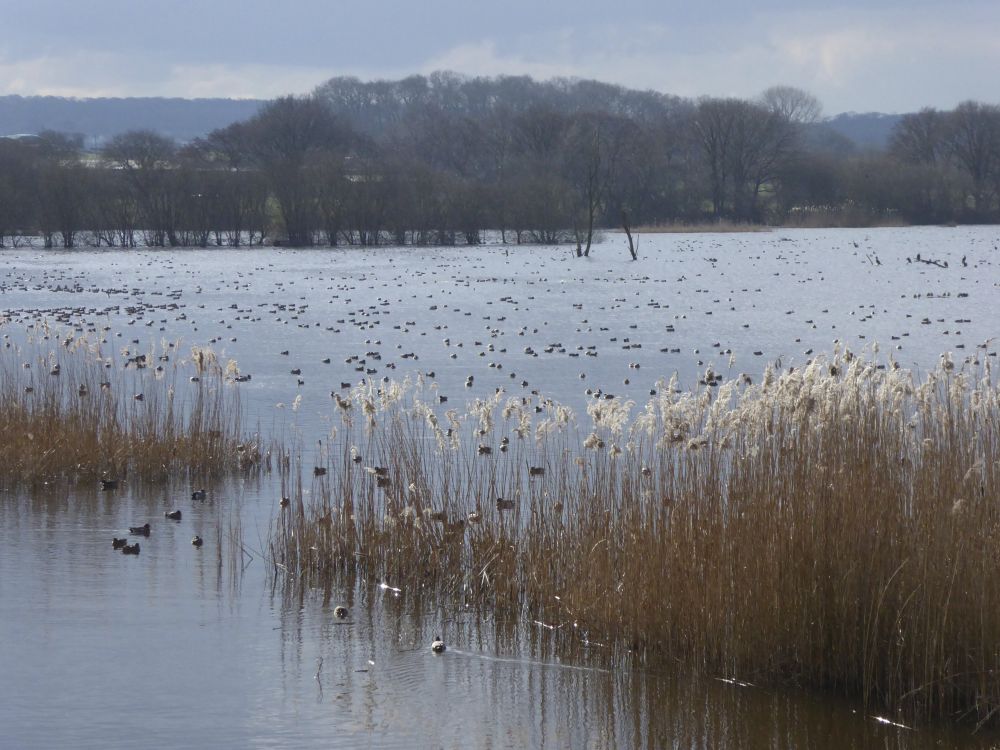 What will students see and do?
RSPB Avalon Marshes are two miles from Glastonbury, on the northern Somerset Levels. The Avalon area is steeped in history and legend, and features several important archaeological areas.
The RSPB offers a wide selection of educational workshops at the reserve, catering for everyone from EYFS pupils to A-level students. Each workshop is designed to last two hours, and runs as either a morning or afternoon session. You're also able to combine two sessions to create a full day of events. The learning outcomes of these workshops make them ideal for science trips, history trips and geography trips.
The hands-on activities are available year-round and are designed to get students immersed within nature at the reserve. Boardwalks make it easy for pupils to safely get close to the marsh habitats and pond-dipping platforms enable students to explore the ponds under supervision.
---
How does the trip link to the curriculum?
The centre offers an impressive array of programmes, which can be customised to meet your group's learning requirements. Online you'll find detailed session outlines with clear learning objectives. Below is a selection of the workshops offered.
In the Brilliant Birds workshop, EYFS and Key Stage 1 pupils are introduced to different types of birds and how to identify them. On a nature walk, they'll learn about bird behaviours and habitats. Finally, they'll explore what birds like to eat and how they find it.
The Discovering Pond Minibeasts workshop discusses the different requirements for survival that all living beings need. Students will explore the pond habitat, using equipment to capture minibeasts and identify them. Finally, they'll discover the food chain of the local habitat.
In a seasonal sensory walk, pupils will use their senses to identify the season. The idea of seasonal change in a landscape is introduced, and children will search for seasonal plants and animals.
Specific to Key Stage 1, the Plant Detectives workshop sees pupils go on a nature discovery, recording the plants they find. They'll be introduced to the names for the different parts of plants and play games to explore the meaning behind plant colours and smells.
In the KS2 rocks and soils workshop, students will discover how soil is formed and what it consists of, before comparing soil in two different places and discussing why it may differ.
In an Investigating Minibeasts activity, pupils will discover minibeasts in different habitats, using equipment to capture them for identification. Next, they'll find out what their minibeasts eat and create food chains representing different habitats.
A Discovering Birds session takes pupils out on a nature walk to identify and record the birds in the reserve. They'll find out how birds adapt to survive and how they find food.
KS3 students can try an ecological investigations and sampling workshop. This exercise gets them to consider sampling methodologies for different habitats, comparing diversity in ecosystems. They'll also explore biotic and abiotic factors and their trends.
KS4 biology students can undertake an ecological fieldwork techniques workshop. This activity introduces a range of sampling techniques and the estimation of population sizes.
In an ecosystems workshop, GCSE geography students will learn how to investigate habitats and UK ecosystems. They'll also consider the impact of humans on these habitats.
KS5 biology students are also introduced to the effect of humans on different environments in the Human Impact workshop. Participants will collect qualitative and quantitative data and then apply their findings to wider global impacts and initiatives.
In a succession workshop, students will use sampling techniques to explore the changes of species. They also consider how ecosystems change over time, as a result of different factors.
Subjects covered
---
Teaching resources provided
All resources are provided for each workshop or activity. This includes educational materials, as well as practical equipment.
There are also a number of activity worksheets available to download from the website. These can be used as pre-visit or follow-up activities and also serve as stand-alone workshops.
---
Minimum and maximum group size
You'll be charged for a minimum of 20 pupils (16 for A-level pupils) during this visit.
---
Details of risk assessment
A risk assessment covering all facilities and activities held on site is sent once a booking is made. The RSPB also recommends completing your own risk assessments and the team is available to help with this process.
PLANNING
Don't miss our downloadable A-Z guide on completing a risk assessment
---
Facilities On-Site
At this site you'll find a car park and an information centre with indoor space available for classes. There are picnic benches where students can eat their packed lunches, plus accessible toilets. The neighbouring play area is great for when children want to let off some steam.
There are also hides, a boardwalk, pond-dipping platforms and a range of signposted nature trails.
---
Opening Times
School workshops are designed to last two hours, with sessions running at 10am-12pm or 12.30-2.30pm – two sessions can be combined to make a whole day visit.
---
Pricing
For early years and primary pupils the cost is £4 per two-hour session or £6.50 for two sessions. There is a minimum charge of £80 for a half day and £130 for a full day.
For KS3 and KS4 pupils the cost is £5 per two-hour session or £8 for a full day. For A-level students the price is £6 for a half-day, or £10 for a full day. There is a minimum charge of £100 for a half day and £160 for a full day for both of these age groups.
---
Travel arrangements
From Glastonbury take the B3151 to Wedmore. At the village of Meare, go past the garage on your left then follow the brown sign, taking the second left into Ashcott Road. The reserve entrance is one mile on the left, after the Railway Inn.
From the M5 take the A39 to Glastonbury for seven miles until you see signs for Avalon Marshes Centre. Turn left onto Shapwick Hill and carry on into the village, past the church. Stay on the same road for one mile until you reach the Avalon Marshes Centre on your right. Continue past the centre, taking the next right at Back Lane in Westhay. At the end turn right onto Main Road and follow this for about 1.5 miles through the village of Meare.
Past Meare Manor on your left you'll see a brown sign directing you to take the next right. Look out for a colourful painted fence on your left, then turn right onto Ashcott Road. The reserve entrance is one mile on the left, after the Railway Inn.
Address
Avalon Marshes Centre, Shapwick Road, Westhay, Glastonbury, Somerset
BA6 9SX
---
Enquire Now
Book your school trip to RSPB Avalon Marshes
For information on booking your school trip to this venue, click below.