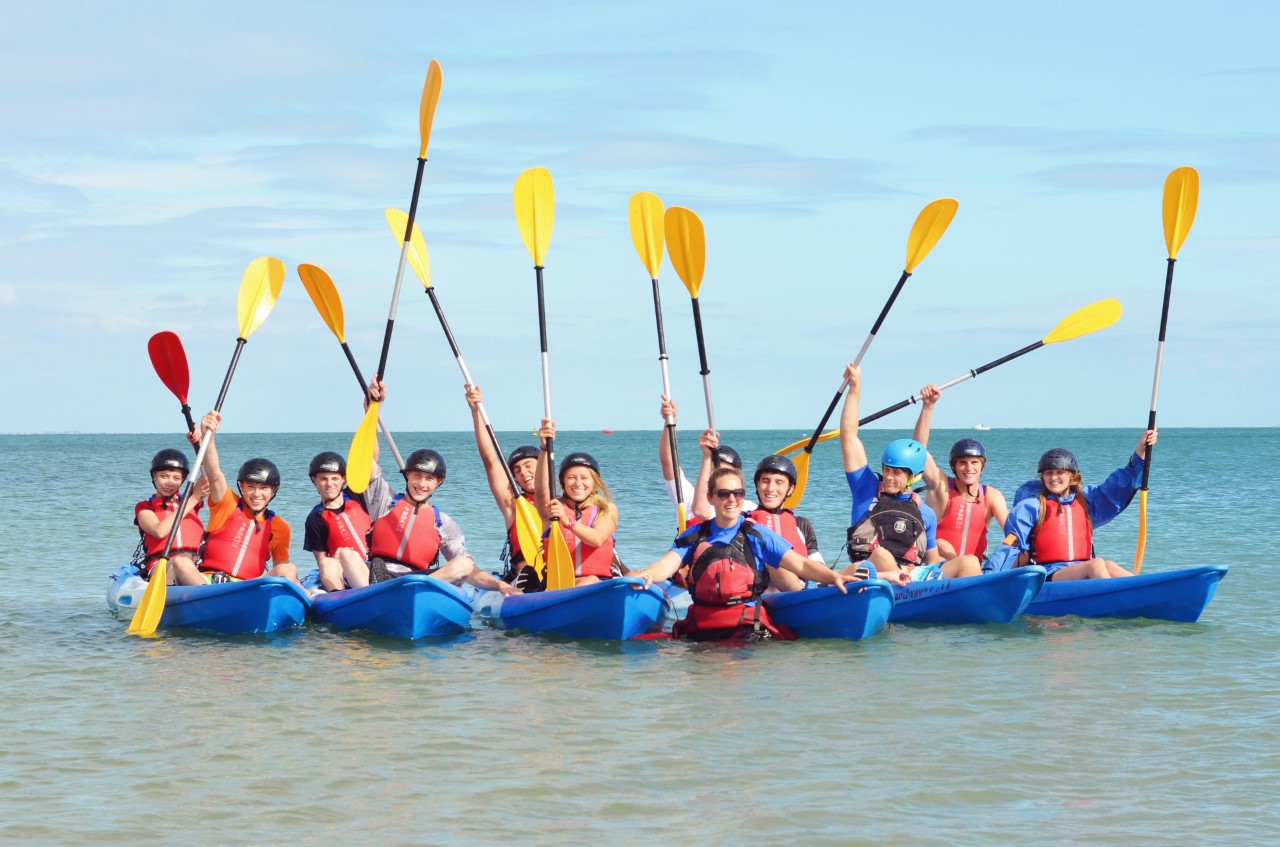 Full View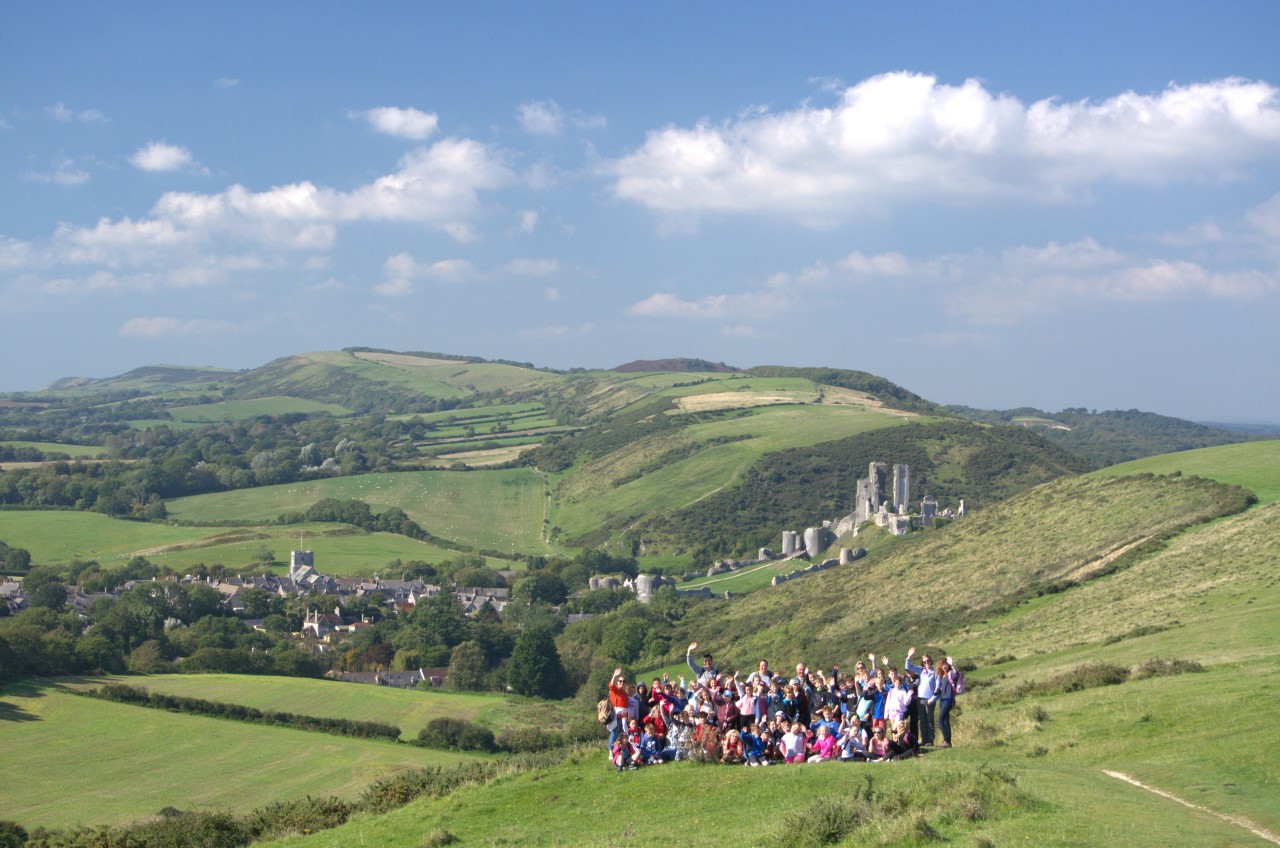 Full View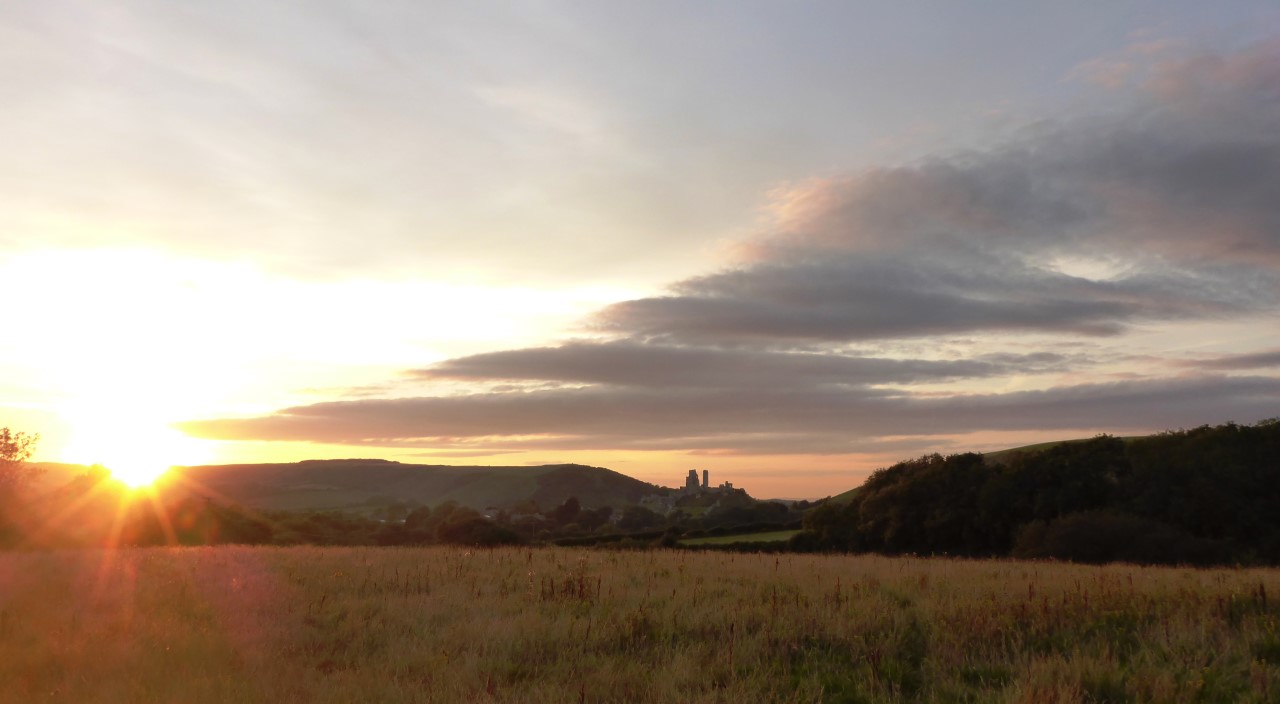 Full View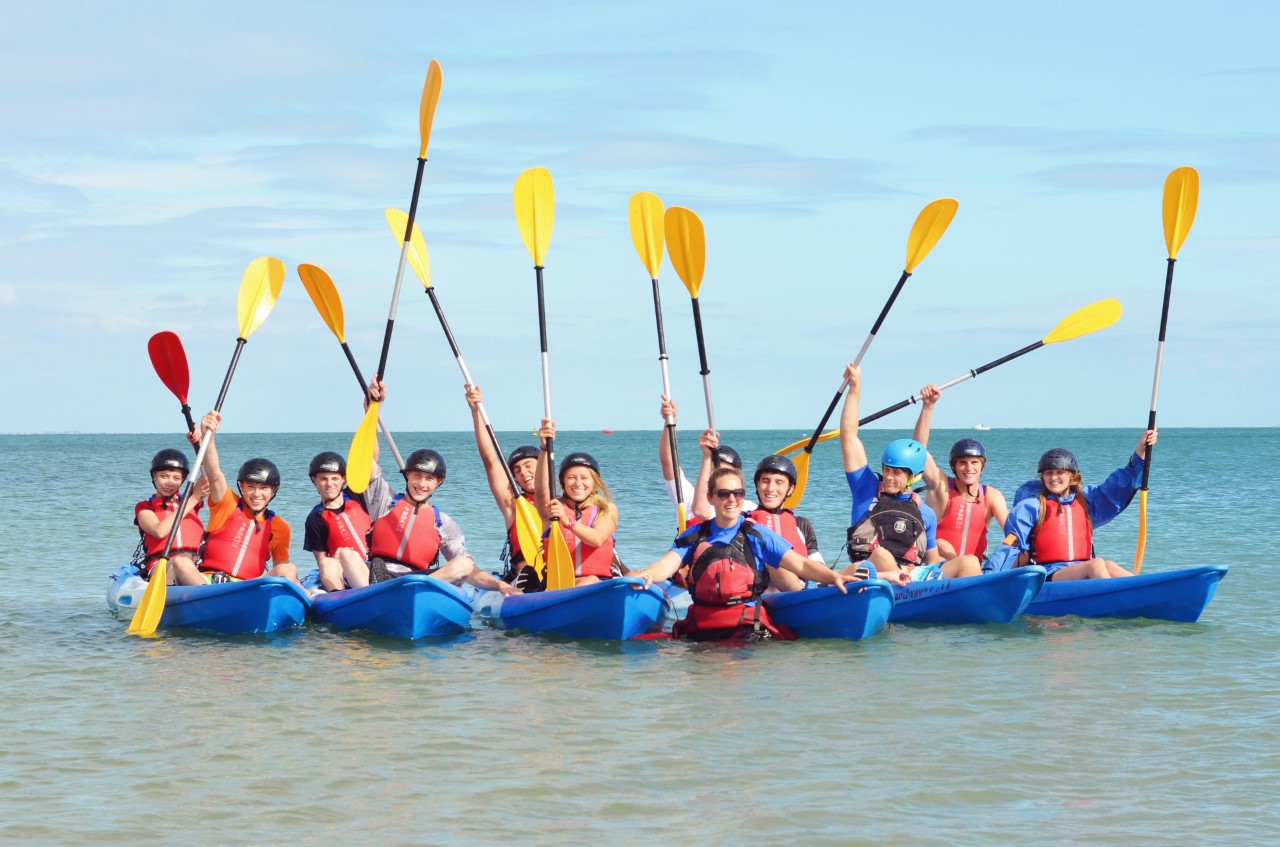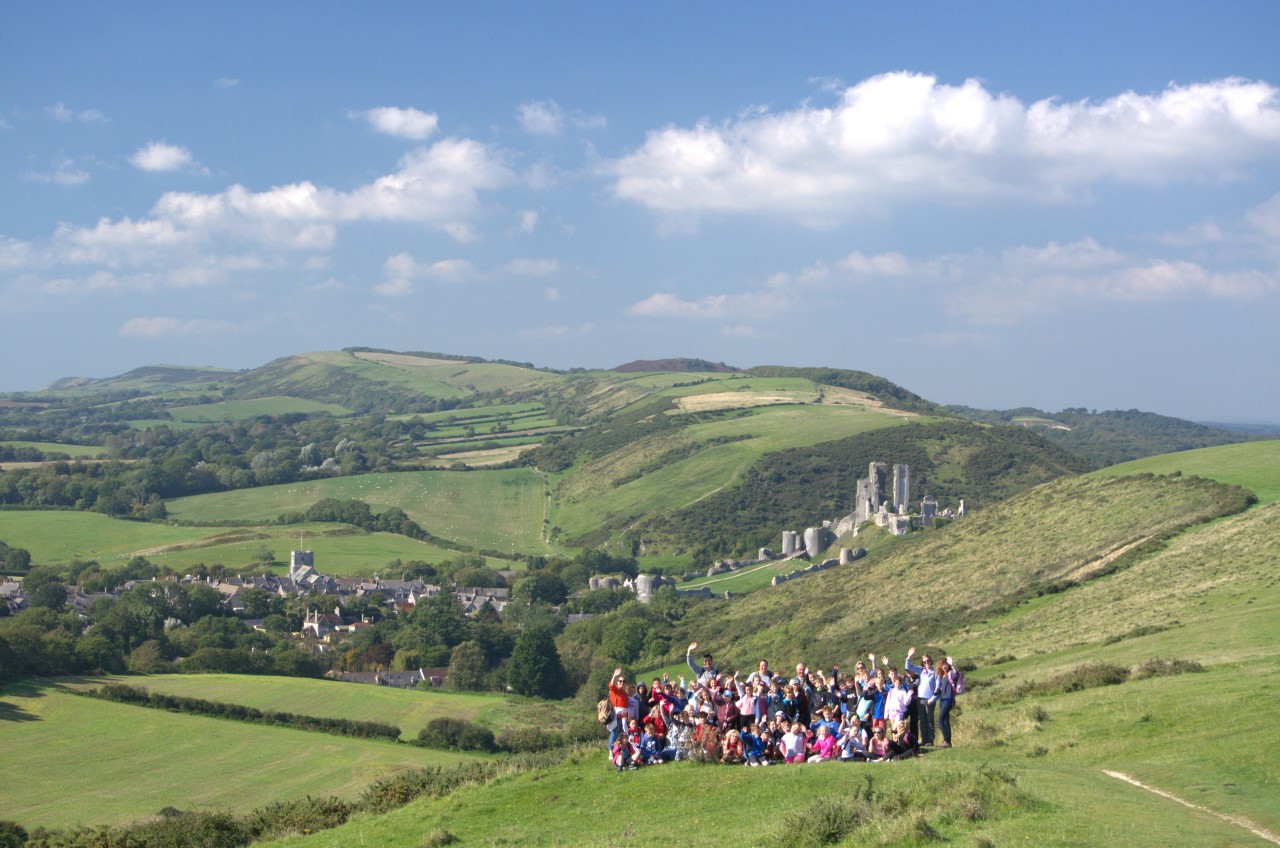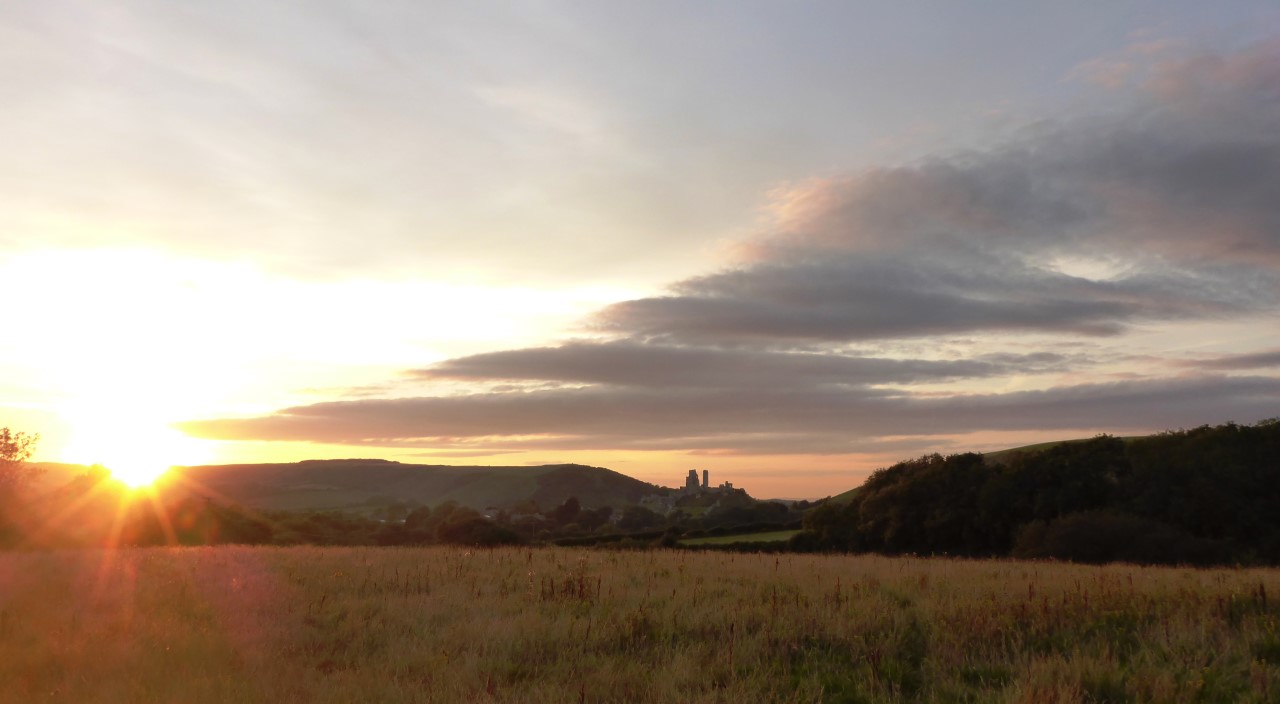 Photos of Land and Wave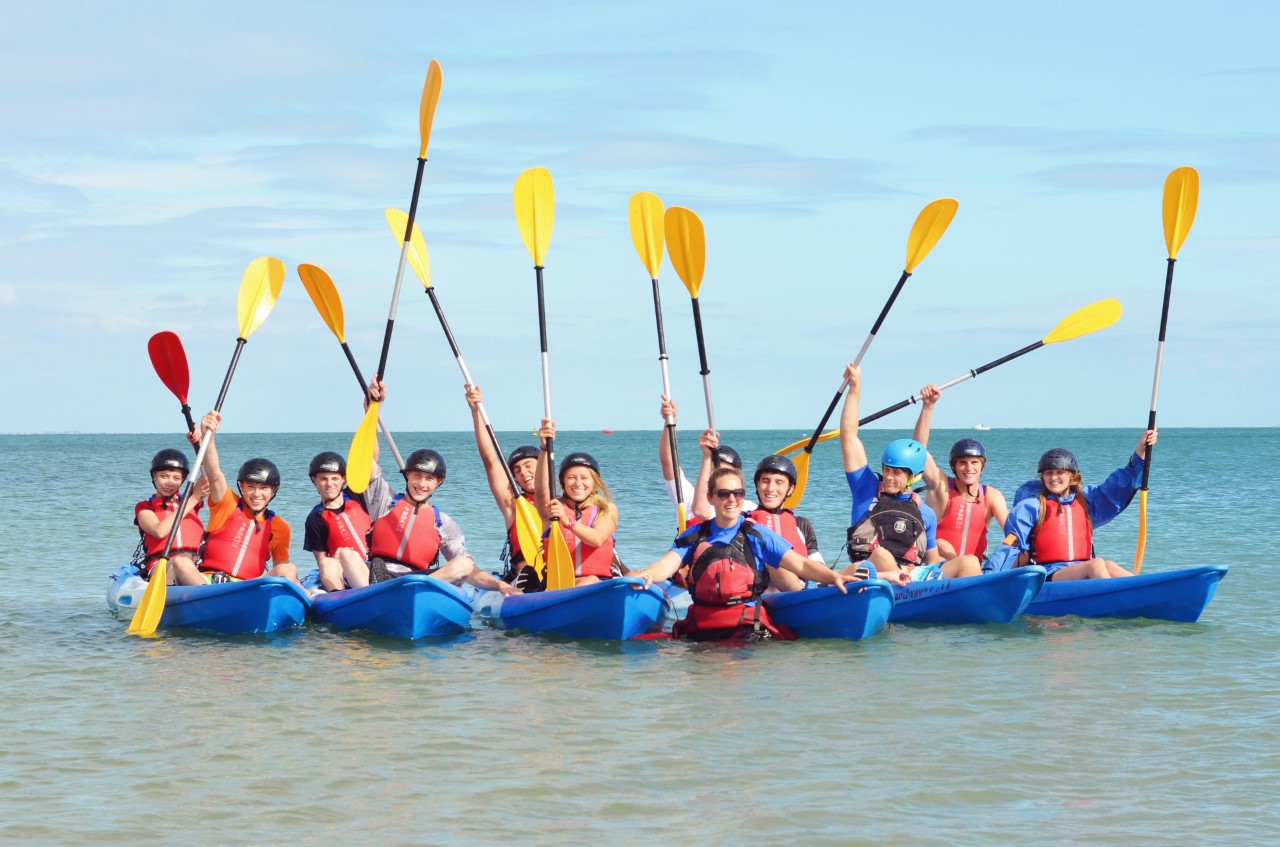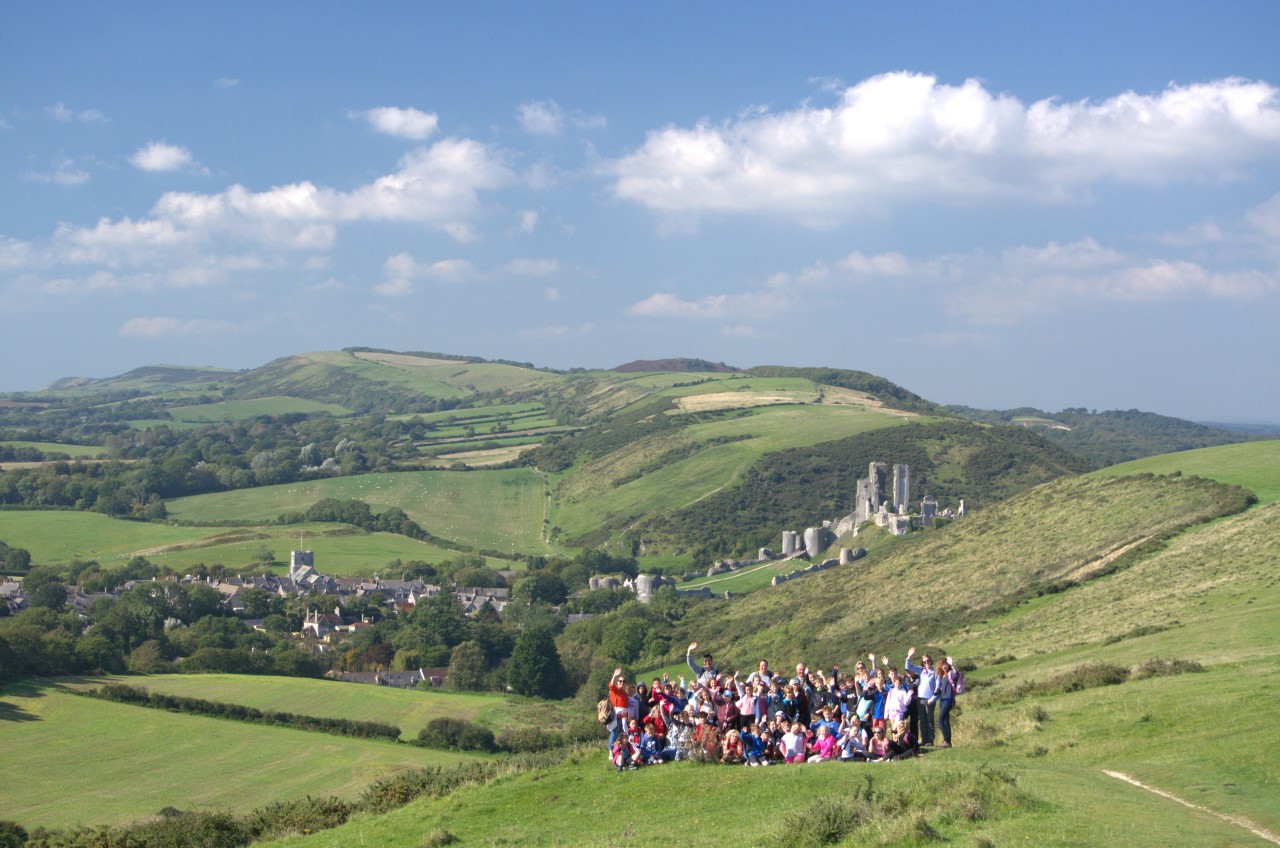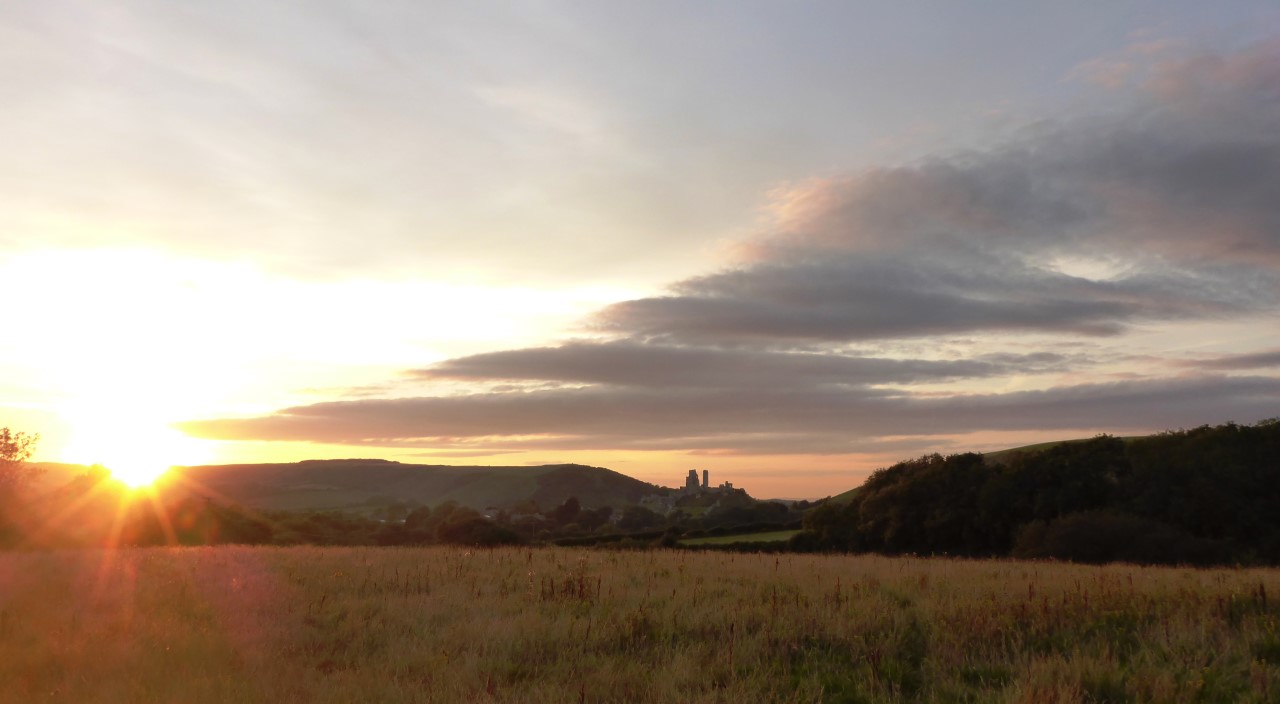 What will students see and do?
At Land and Wave in Dorset (near Bournemouth) most of the outdoor learning adventures take place at various sites around Swanage Bay. The bay is part of the Jurassic Coast, a World Heritage Site along the English Channel.
Students can get an up-close look at the 185 million years of geological history as they climb the steep cliffs; explore the arches, pinnacles and stack rock formations; and swim the caves at the water's edge. But school residential trips and day trips to the area aren't all about rocky cliffs.
There are also splendid sandy beaches where students can learn sea kayaking and paddleboarding. Children can build a raft from barrels, ropes and poles, then paddle it out into Swanage Bay.
Camping is a popular choice for UK school trips and "glamping" with Land and Wave is no exception. The well-appointed private campground offers a unique opportunity for learning outside the classroom. It comes complete with campfires, toasted marshmallows and amazing sunsets over the ruins of Corfe Castle.
---
How does the trip link to the curriculum?
Aside from being fun, outdoor learning experiences at Land and Wave are designed to help students develop confidence and character.
Outdoor learning activities like raft building, orienteering and bushcraft help students develop teamwork, leadership and communication skills. They also bolster independence and confidence.
Water-based activities like paddleboarding and sea kayaking help students develop personal, physical, teamwork and cooperation skills.
Cliff-side activities like climbing and coasteering help students develop confidence, trust, risk awareness, self-reliance, resilience and teamwork skills.
Land and Wave is also a Duke of Edinburgh AAP (Approved Activity Provider) offering Bronze, Silver and Gold DofE expeditions and residentials.
Subjects covered
---
Teaching resources provided
Land and Wave staff work with teachers to customise school residential trips and one-day adventures to suit individual educational goals.
There is a trip portal (website) with a bespoke database you can access to help with planning school residential trips. Teachers and/or group leaders receive a login to the portal at booking.
There are also kit lists, parent guides and preformatted consent forms available for download.
---
Minimum and maximum group size
Half-day and full-day outdoor learning adventures can accommodate groups of 8-260.
Other group activities at Land and Wave require a minimum of six.
---
Details of risk assessment
In an effort to make preparing for your trip simpler, Land and Wave has prepared risk assessments you can download. There are individual PDF forms for different activities.
Land and Wave is AALA licensed (Adventure Activities Licensing Regulations) and AAIAC Adventure Mark Certified (by the Adventure Activities Industry Advisory Committee). It's also accredited by LOtC (Learning Outside the Classroom).
All Land and Wave instructors have passed a DBS check. All hold National qualifications, are safeguarding trained and all are qualified NUCO first aiders.
PLANNING
Don't miss our downloadable A-Z guide on completing a risk assessment
---
Facilities on-site
Land and Wave utilises several locations along Swanage Bay as outdoor learning centres. Each offers unique facilities for outdoor learning.
Coasteering takes place at Dancing Ledge, a seaside swimming area with rocky cliffs. Norden Wood, near Corfe Castle, is used for orienteering, axe throwing, archery and bushcraft.
Both Sandbanks Beach and Swanage North Beach are hosts for paddleboarding adventures. Sandbanks Beach is also used for kayaking. Ocean Bay Beach is another launching point for sea kayaking, as well as raft-building adventures.
Purbeck Valley Farm is a private, working farm. The campgrounds overlooking Corfe Castle are set away from the daily hustle and bustle. It's only used for school residential trips booked with Land and Wave.
There are single-gender tents that sleep six students each, additional teacher tents for two, a bathroom and shower block, plus campfires, open space and sunsets over the castle ruins.
All adventure equipment is provided, including personal safety gear like wetsuits, buoyancy aids, helmets and gloves.
---
Opening times
School residential trips generally run from breakfast at 7.30am to about 9.00pm.
Five-day coastal adventures take place from Monday to Friday. Three-day coastal adventures are booked for Friday to Sunday.
---
Pricing
Land and Wave has several UK school trip options. Each offers exciting outdoor learning adventures.
Land and Wave's Adventure Days options include half-day (one three-hour activity) and full-day (two three-hour activities).
Half-day Adventures: £29 per person
Full-day Adventures: £41 per person
One teacher/adult leader is free for every ten students.
Land and Wave offers three plans (Coastal Adventures) for school residential trips. All pricing includes accommodations in a hostel or hotel by the beach or fully equipped campground, outdoor learning activities and staff support.
Five-day Coastal Adventure: £420 per student
Three-day Coastal Adventure: £216 per student
Five-day Glamping Adventure: £382 per student
Three-day Glamping Adventure: £197 per student
24-hour On-Site School Camp (Dorset Schools): £99 per student
Five-day Bespoke trip (national curriculum led with first aid and lifesaving): £420 per student
Land and Wave was one of the first DofE-Approved Activity Providers (AAP) in the UK. There are several options for Bronze, Silver and Gold DofE Expeditions.
Gold DofE Residentials in Dorset: £374 per student
DofE Bronze Expeditions in Dorset: £165–£258 per student
DofE Silver Expeditions in the South West: £252–£285 per student
DofE Gold Expeditions in Europe and the UK: £699–£800 per student
---
Travel arrangements
Land and Wave is a 45-minute drive from Bournemouth by way of the A35 to the A351. It's just under an hour of scenic driving if you opt for the coastal route via the Shell Bay Ferry.
The number 50 Breezer bus uses the coastal route, but additional stops add about 15 minutes to the ride.
From Dorchester, you can take the South Western Railway train toward London and Waterloo to Wareham Station, then the 40 Breezer bus to Swanage. Or drive it in less than an hour by way of the A351 to Swanage.
You can drive to Land and Wave from Exeter in less than three hours using the A30, A35, or the M5.
Take the A351 or A34 to drive to Swanage from Southampton in about two hours. Or take the South Western Railway train toward Poole, then catch the number 50 bus at Bournemouth Station.
Address
Unit 14 Jaden Centre, Prospect Business Park, Prospect Way, SWANAGE, Dorset
BH19 1EJ
---
Enquire Now
Book your school trip to Land and Wave
For information on booking your school trip to this venue, click below.