Full View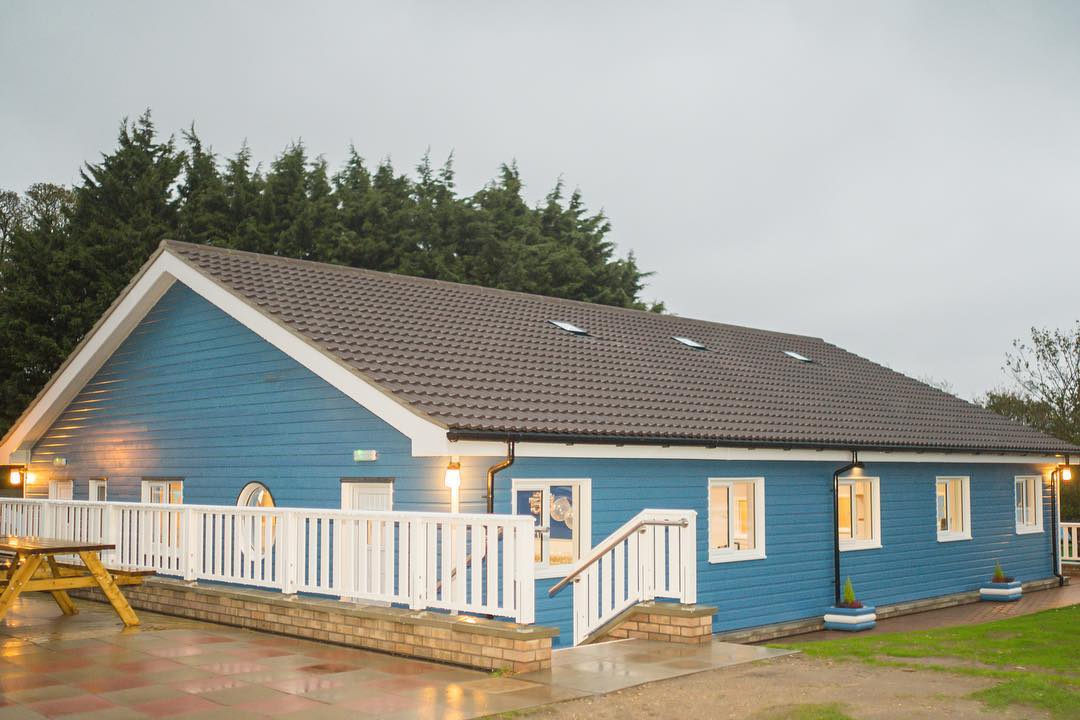 Full View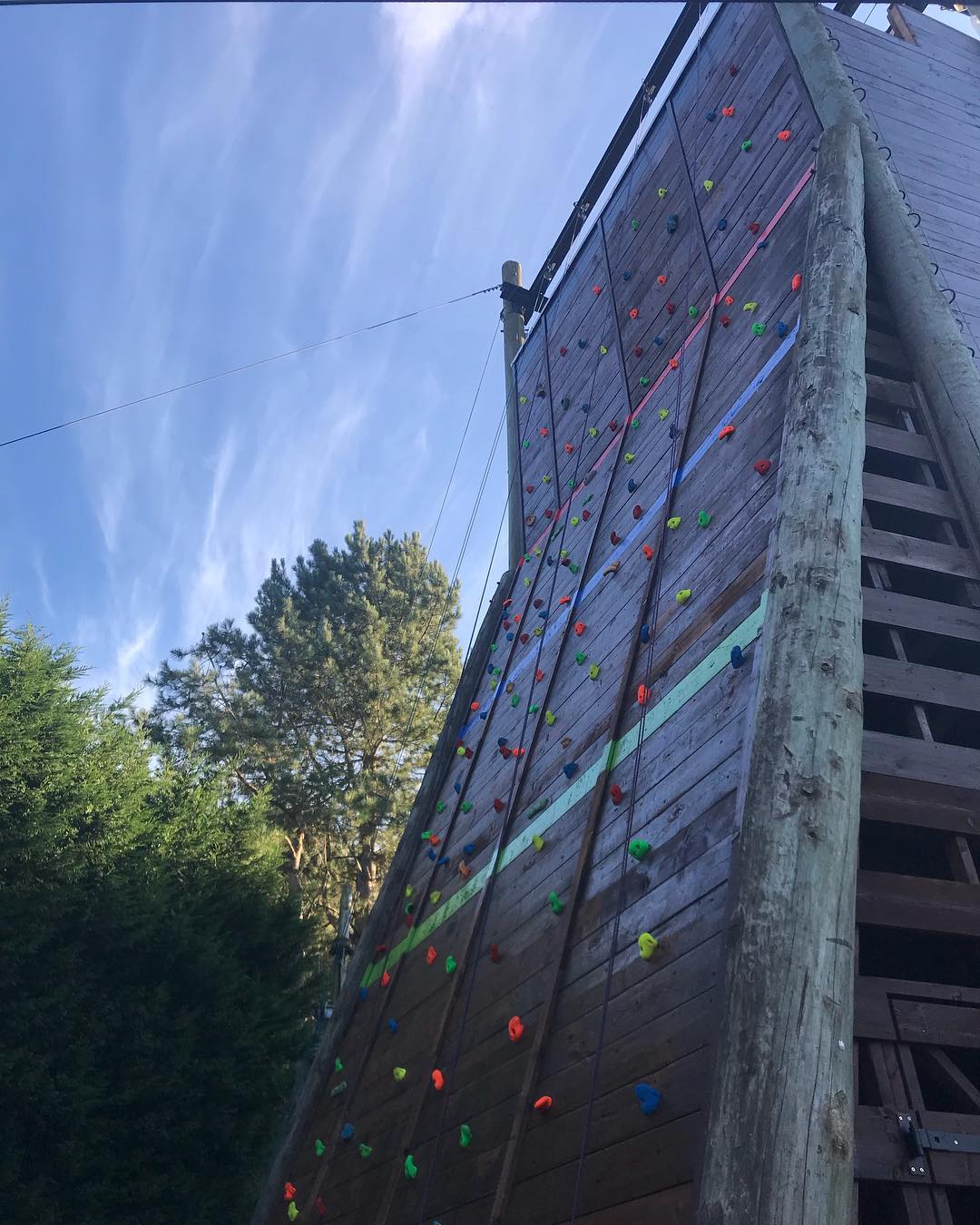 Full View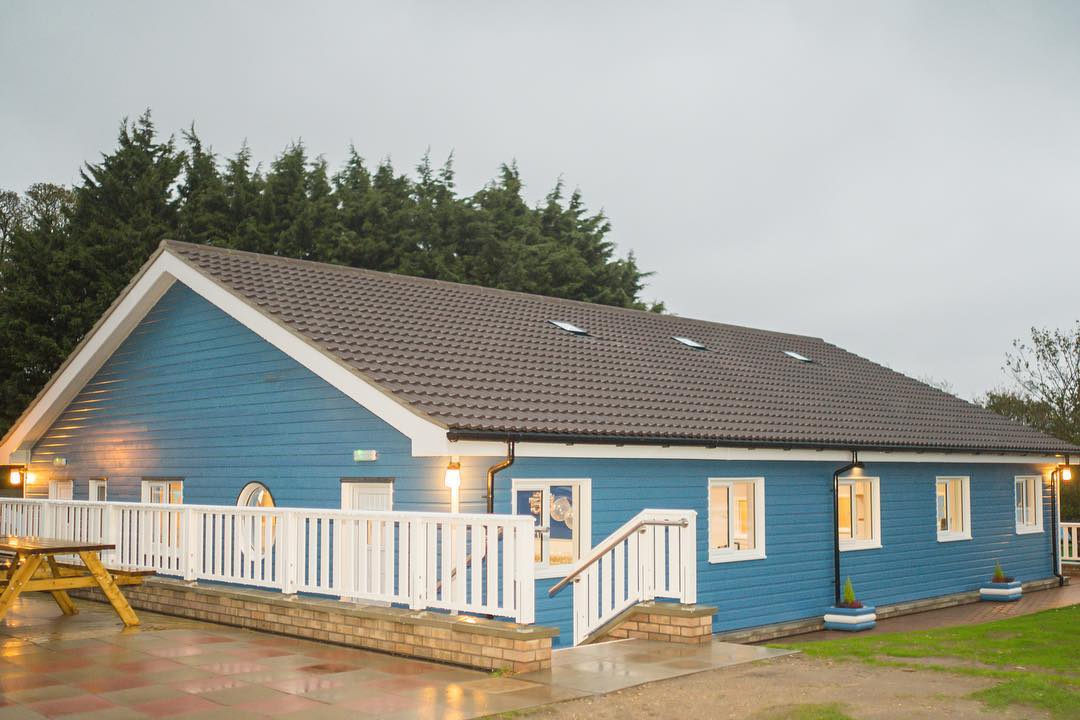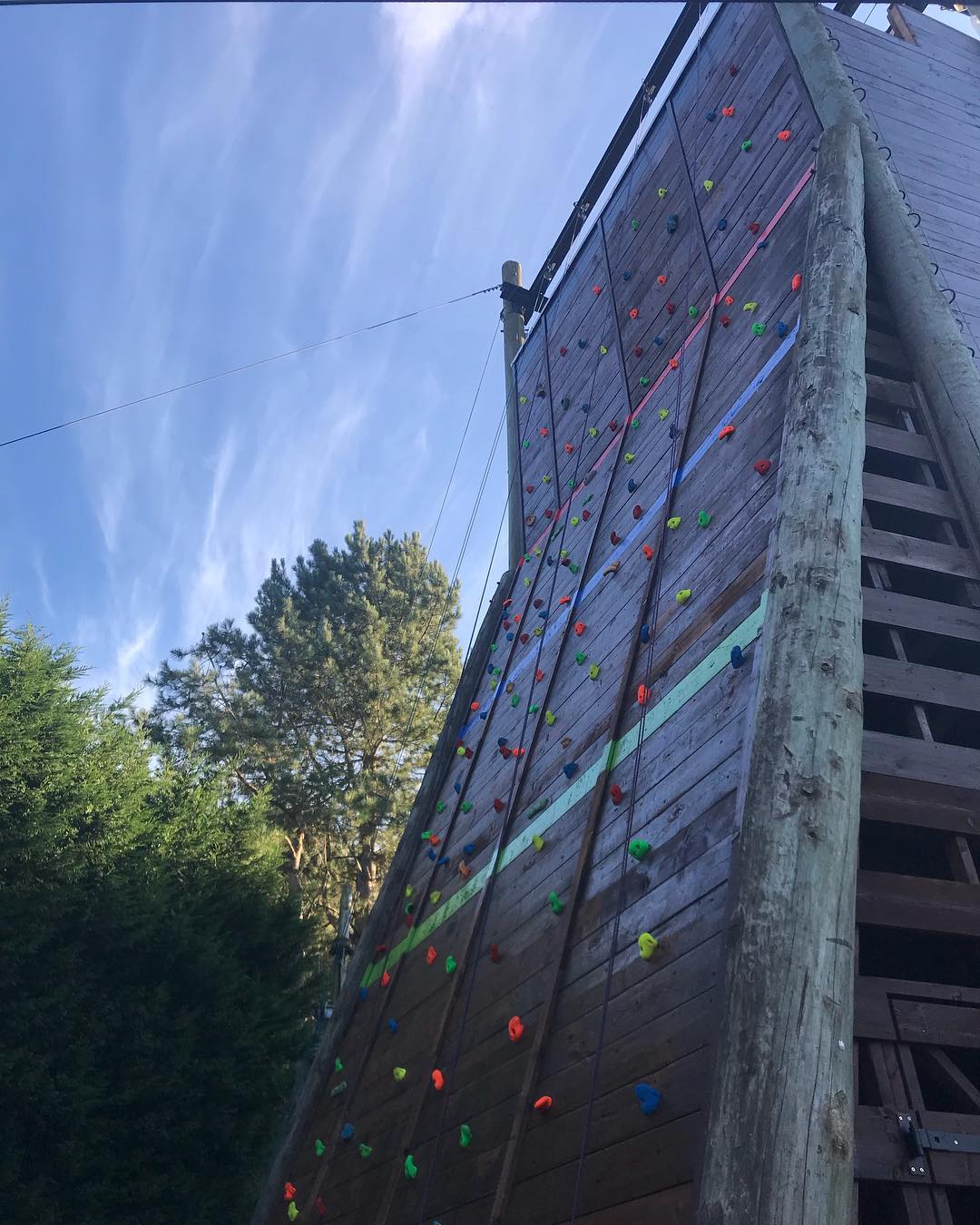 Photos of Hilltop Outdoor Centre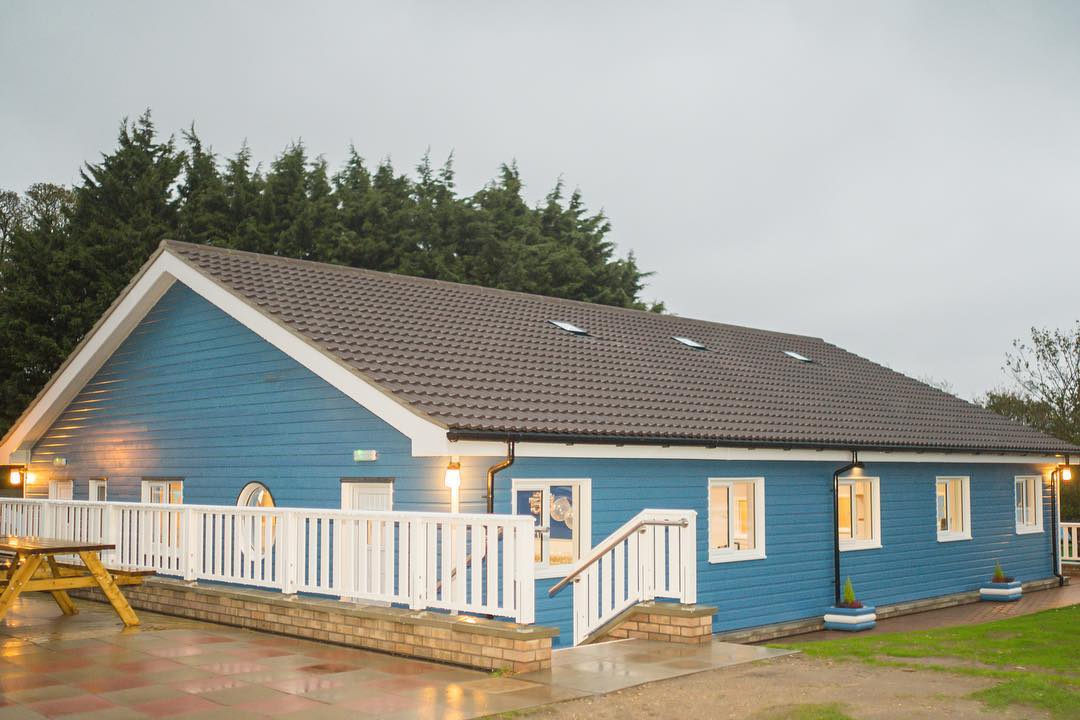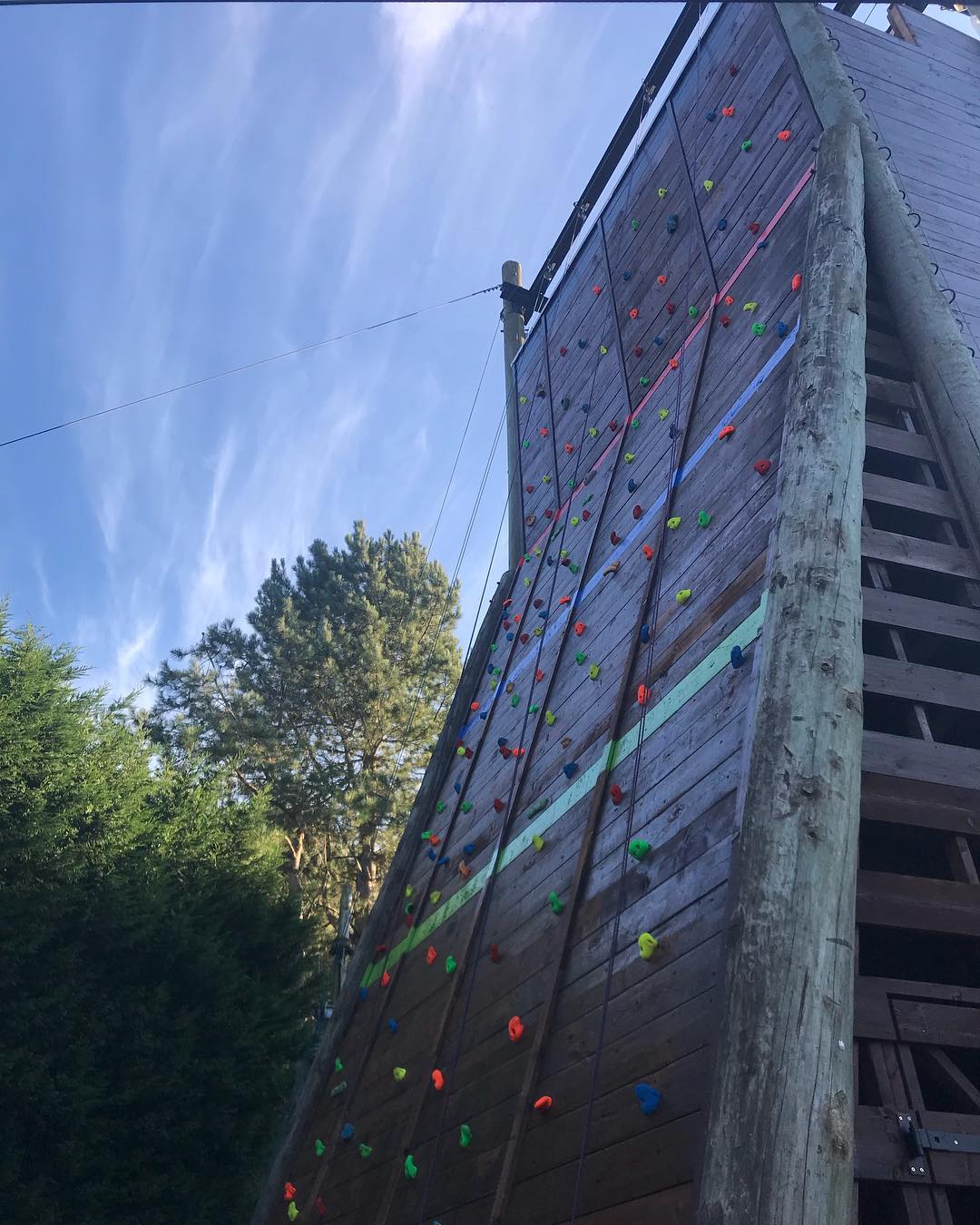 What will students see and do?
Set in 26 acres of picturesque woodlands on the north Norfolk coast in Sheringham, Hilltop Outdoor Centre is a family-run independent outdoor activity centre. It offers a unique experience to an array of visitors, from school trips to adult team-building training and children's birthday parties. The site also has modern and comfortable accommodation and facilities, with two themed centres – the rustic Woodland Lodge and the coastal style Seaview House.
The centre has attained the Learning Outside of the Classroom (LOTC) badge and offers an exciting array of outdoor adventure activities such as high ropes, a 15m climbing wall, assault courses, a super swing, archery, crate stacking, abseiling, mountain biking, zip wires and The Amazing Air Jump – a 16m jump into a giant airbag and the first of its kind in England! Hilltop also offers plenty of discovery education such as bushcraft, survival skills, shelter building, orienteering, pond dipping and a closer look at the rocky seashore, woodland creatures and coastal erosion.
---
How does the trip link to the curriculum?
Hilltop Outdoor Centre offers a caring, family environment for visitors, recognising that each guest has unique requirements and striving to meet (and regularly surpass) these.
The centre's ethos is 'challenge by choice', with the emphasis on active learning, enjoyment, achievement, discovery, responsibility and reflection.
A balanced programme of activities and discovery sessions can be selected to suit your school's objectives and aims, as well as the National Curriculum.
Each activity is purposefully designed to ensure high levels of active participation and activity, and field studies are planned out to be active and involved rather than simple 'look and see' sessions.
Subjects covered
---
Teaching resources provided
Information for group leaders is given once a booking has been made. Get in contact for more details.
---
Minimum and maximum group size
Residential trips have a minimum group booking size of 25 people, with the Seaview House allowing a maximum of 75 and Woodland Lodge a maximum of 65 (if booked together, they accommodate up to 160 children).
---
Details of risk assessment
Hilltop Outdoor Centre carries out extensive risk assessments, comprehensive systems for procedures, maintenance, training and operating plans. Get in contact for downloadable documents.
PLANNING
Don't miss our downloadable A-Z guide on completing a risk assessment
---
Facilities On-Site
In the two accommodation centres, Seaview House and Woodland Lodge, staff/leader bedrooms are in close proximity to the children's bedrooms, and are twin- or single-bedded with either en-suite facilities or dedicated facilities close by.
Children's bedrooms typically host 4-6 children per room, many of which are en-suite.
The Hilltop cooks prepare healthy and home-cooked meals on-site daily with fresh ingredients that are nutritionally balanced and locally sourced where possible.
---
Opening Times
Monday-Friday: 9am–5pm
---
Pricing
Get in contact for availability and prices.
---
Travel arrangements
Hilltop Outdoor Centre is situated approximately two miles south of Sheringham, in Old Wood. It can be accessed from the A148 main road between Cromer and Holt.
From Holt, follow the signs along the A148 towards Cromer. Avoid the temptation to turn off the A148 towards Sheringham along the A1082 but rather continue for a further half a mile passing Pretty Corner on your left. You should then encounter signs to turn left for Hilltop into a layby. The entrance to Hilltop is on the left, approximately a quarter of a mile down the layby.
From Cromer, follow the signs along the A148 towards Holt. Pass through Aylmerton and after passing the Roman Camp Public House on your left, continue. Avoid the temptation to turn off the A148 towards Beeston Regis.
Almost immediately after this, you should encounter signs to turn right for Hilltop into a layby. The entrance to Hilltop is on the right, approximately a quarter of a mile down the layby.
Please drive carefully and slowly onsite. Look out for the official brown tourist sign marking Hilltop and the Recycling Centre.
Address
Hilltop Outdoor Centre, Old Wood, Sheringham, Norfolk
NR26 8TS
---
Enquire Now
Book your school trip to Hilltop Outdoor Centre
For information on booking your school trip to this venue, click below.