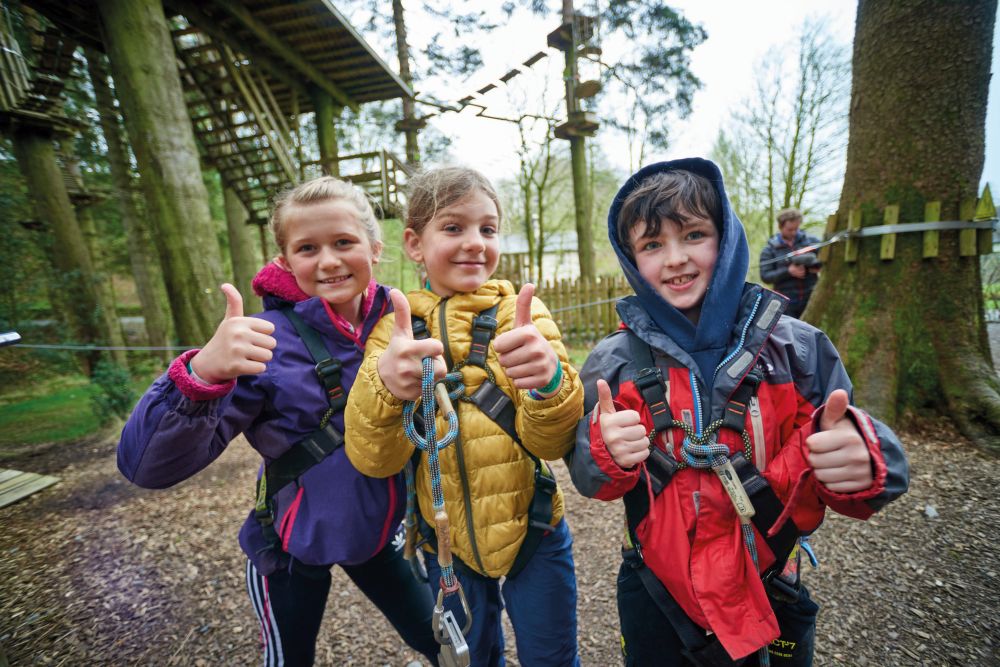 Full View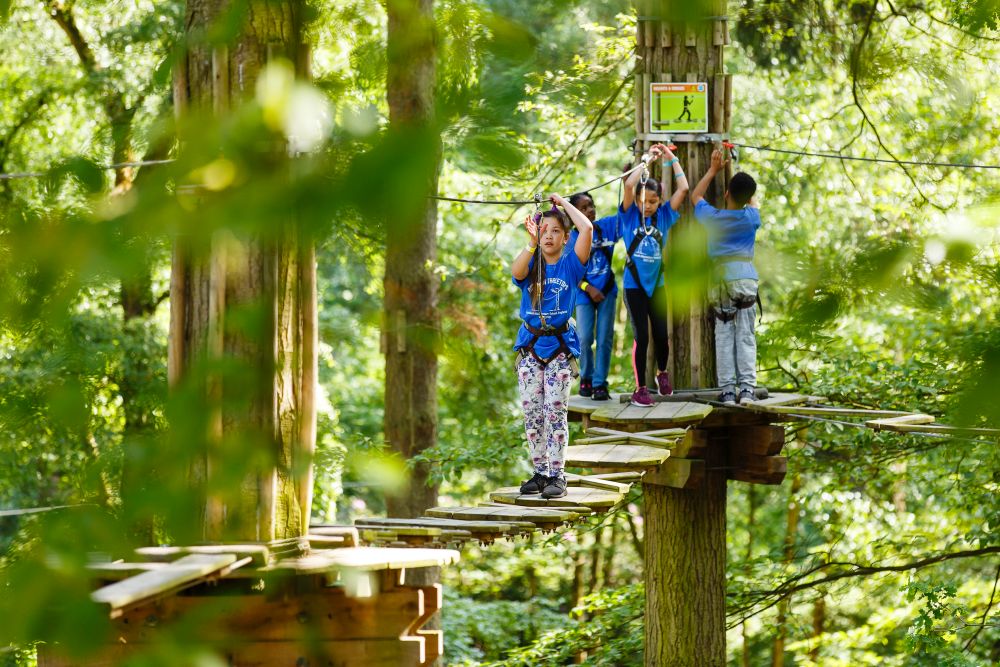 Full View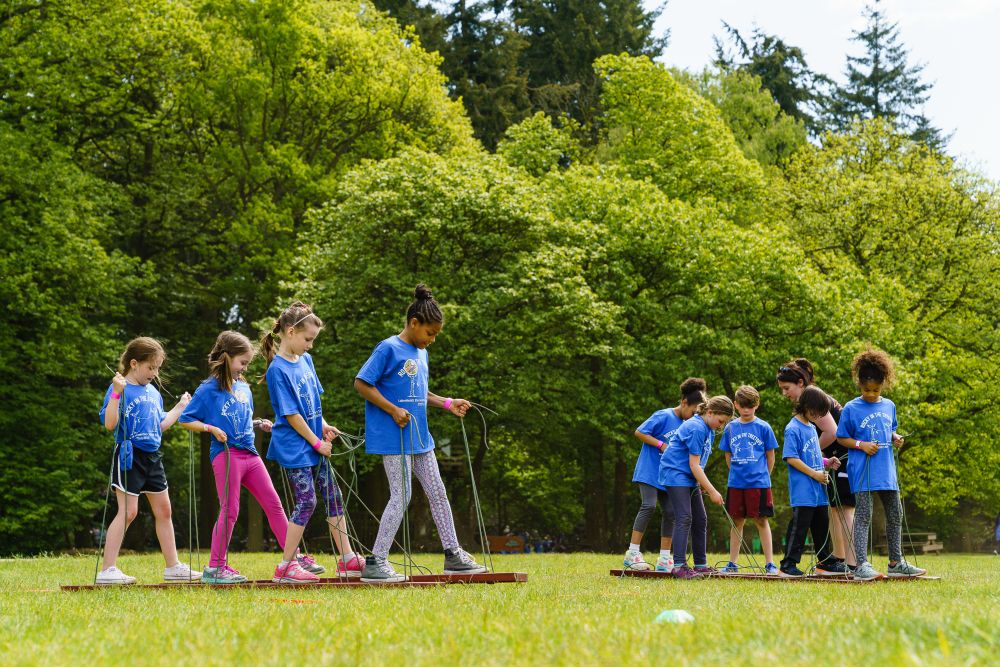 Full View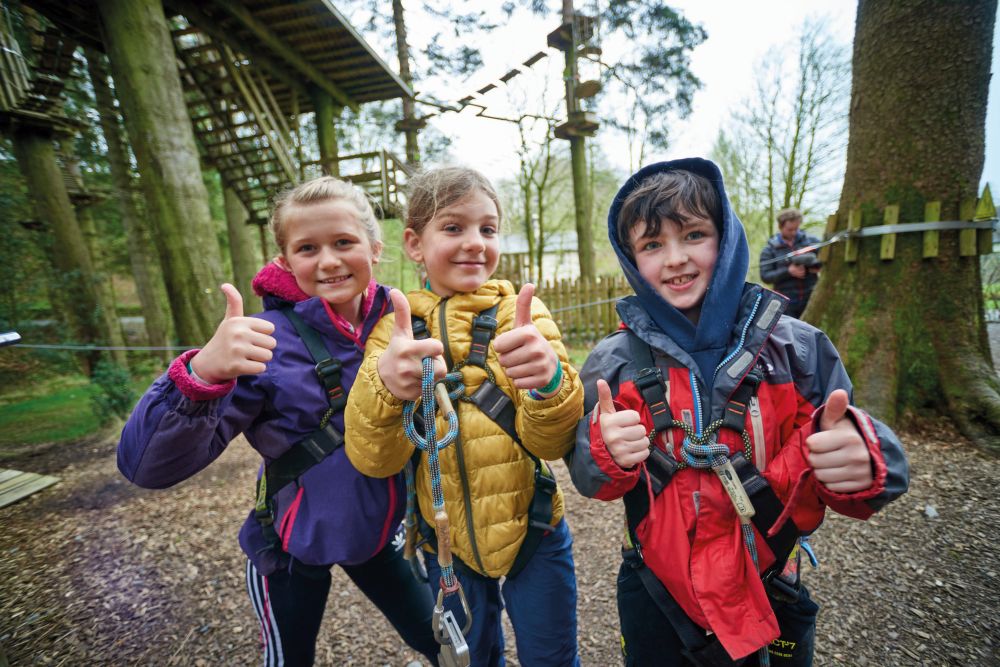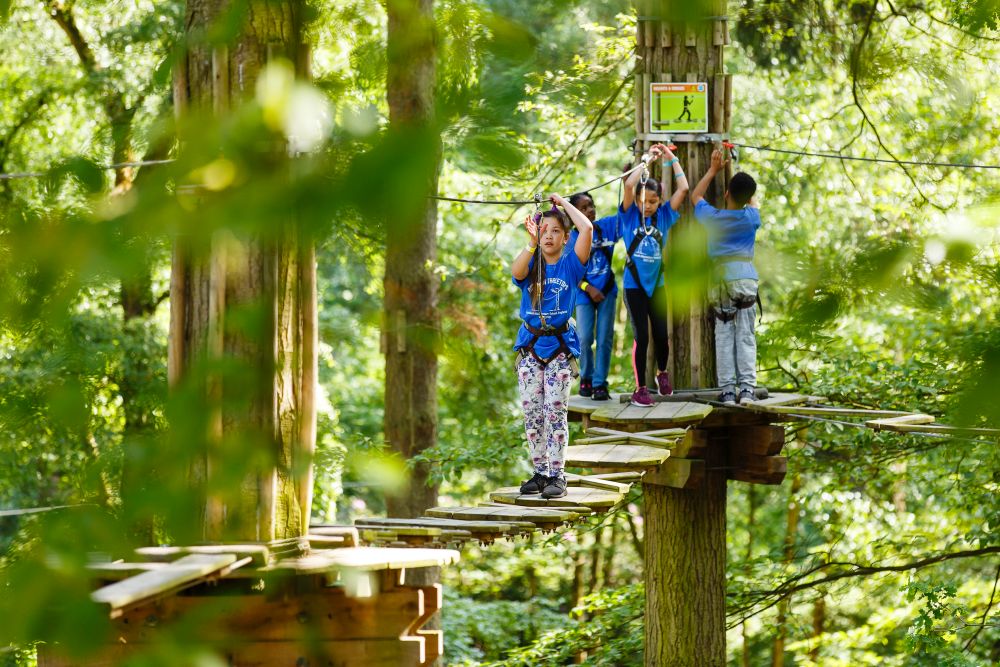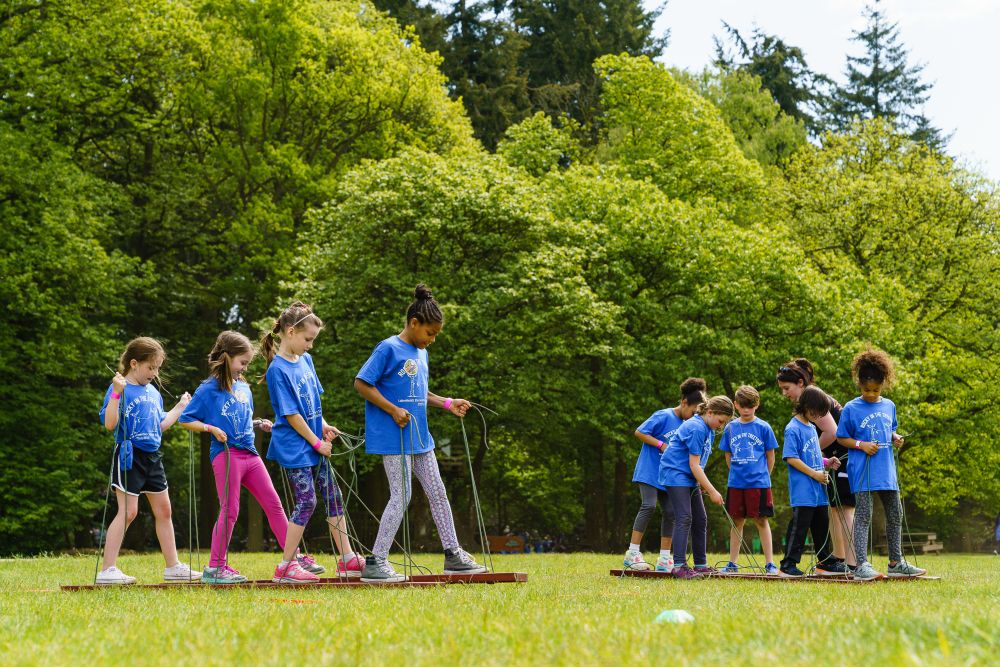 View All Photos
Photos of Go Ape Dalby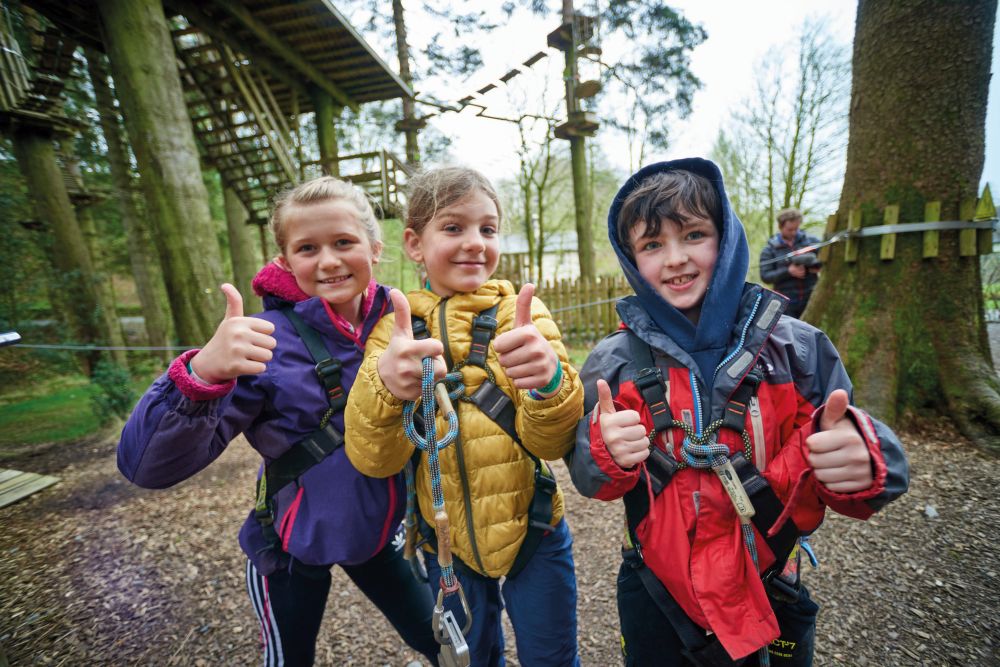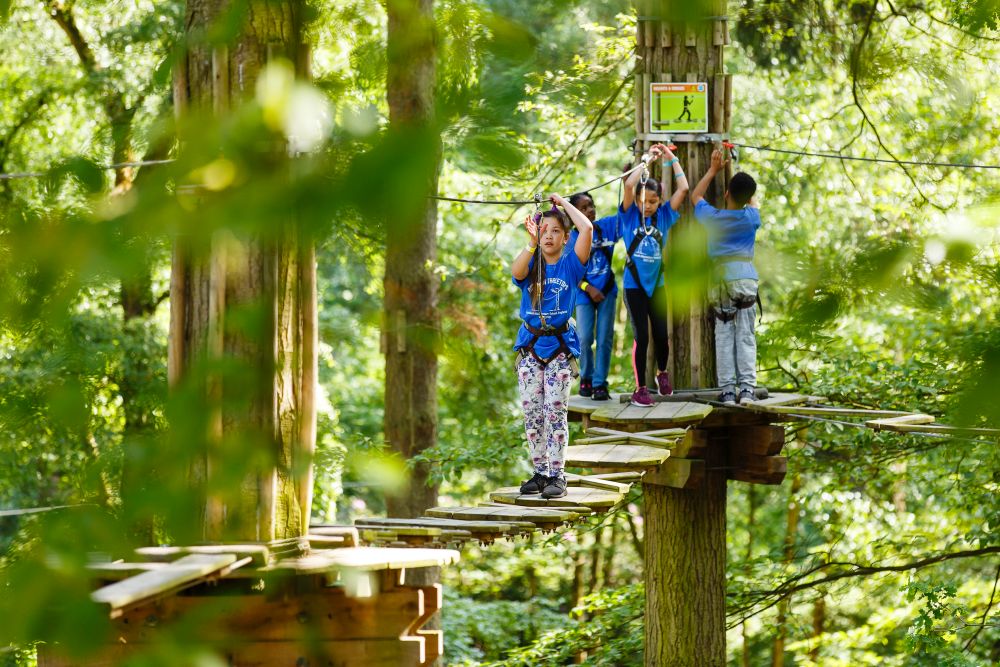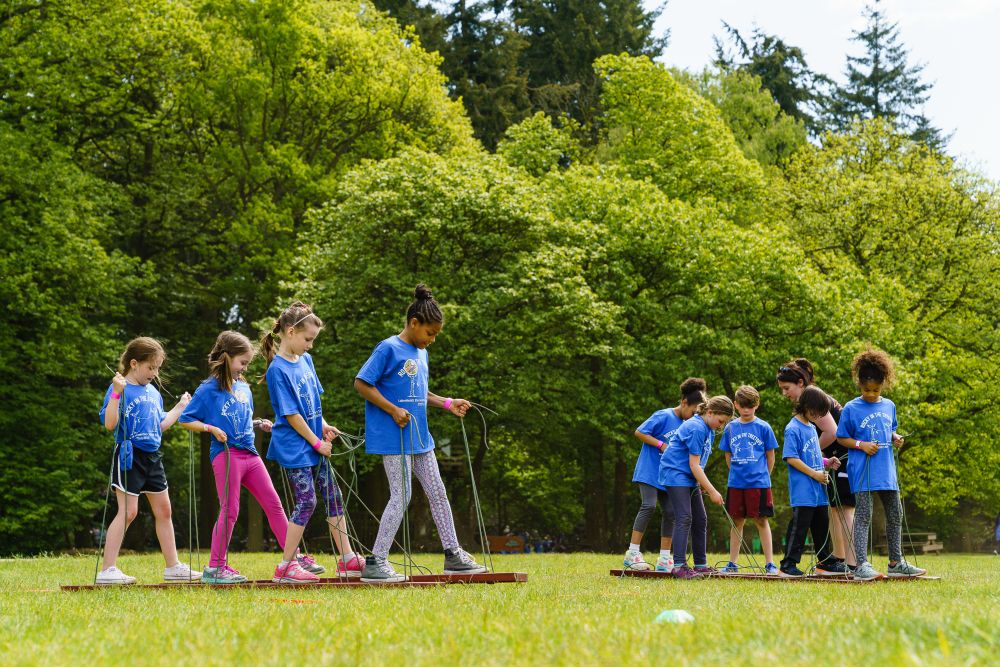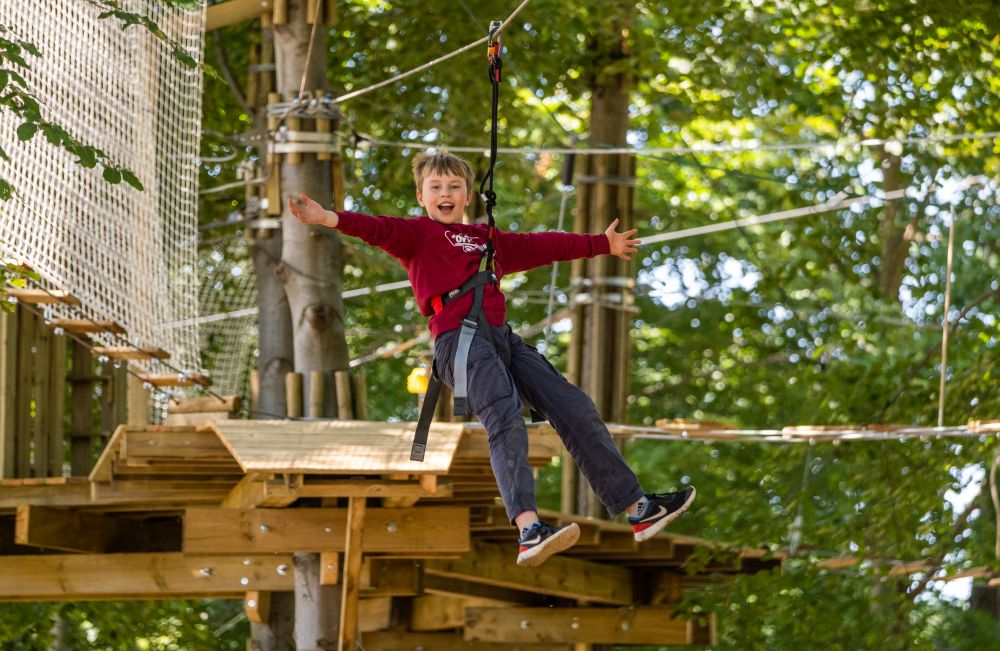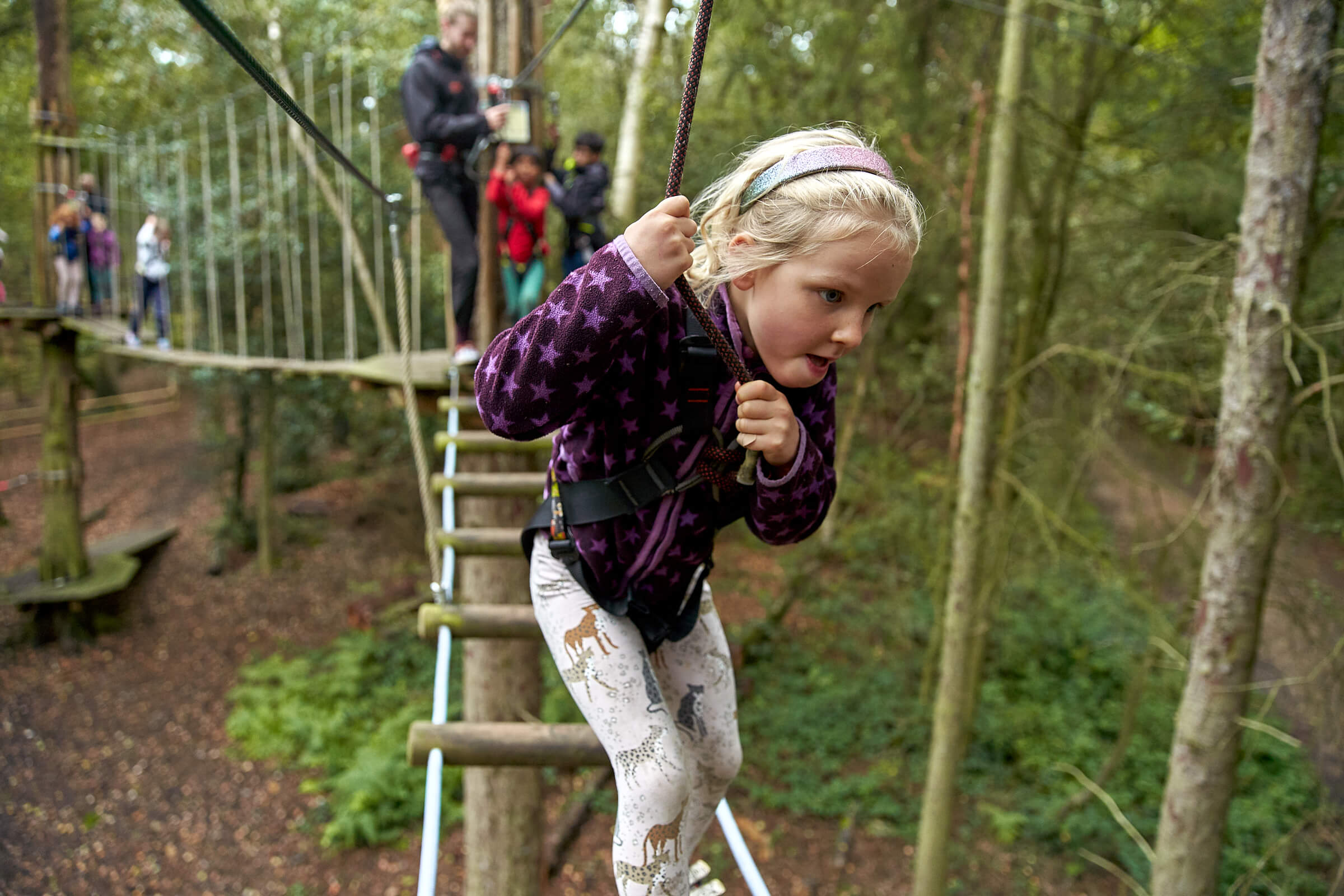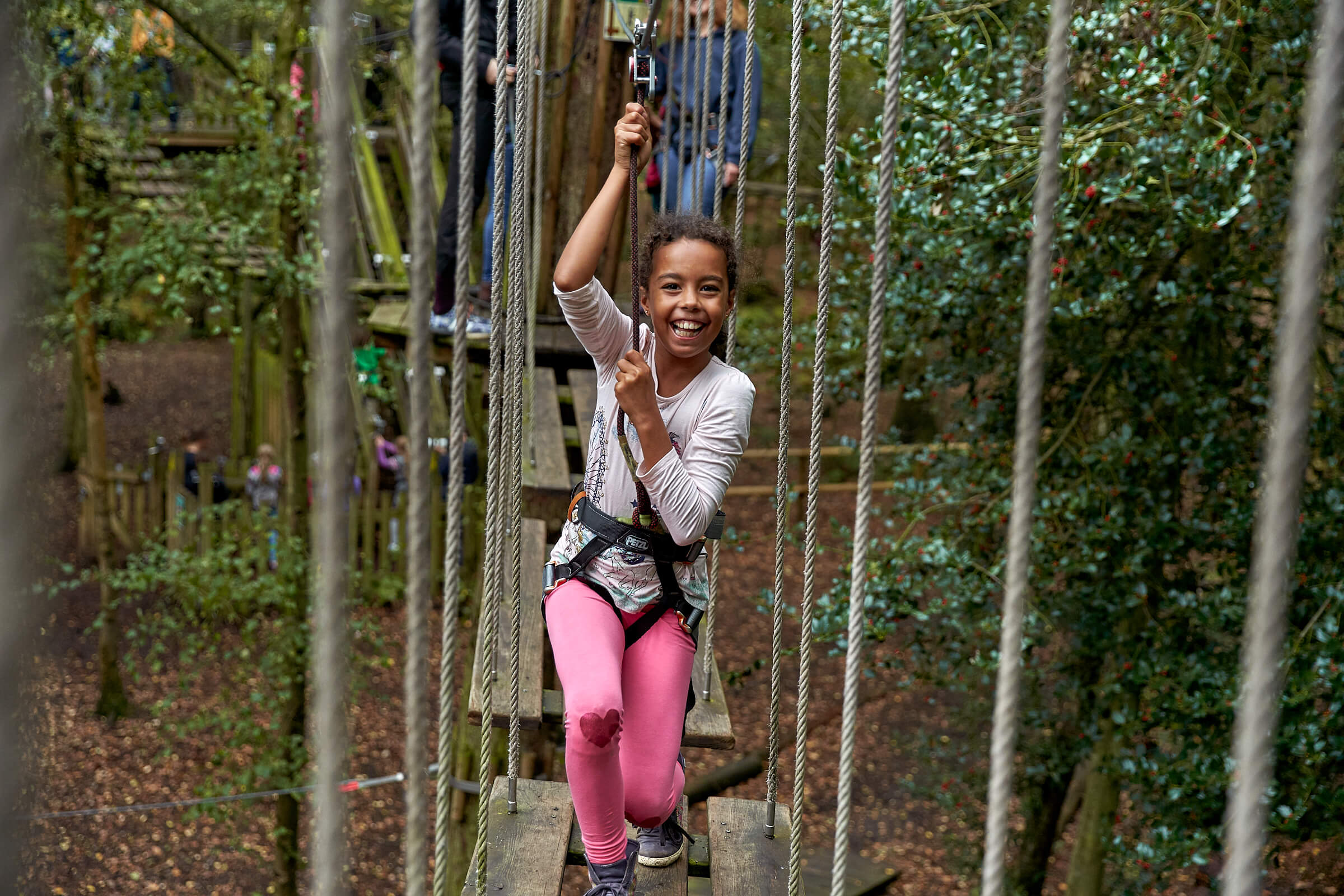 What will students see and do?
Located in the North Yorkshire Moors, famous for its fierce terrains and far-reaching views that draw an international crowd, Go Ape Dalby hosts four types of outdoor activity.
The first of these is the jaw-dropping Treetop Challenge, also known as the Goliath of high ropes adventures. At 35m up in the air, it's sure to test your students' nerves and head for heights.
Treetop Adventure features intricate crossings, wobbly bridges and great zip wire rides, all designed with younger children in mind. Forest Segways are available for those who fancy a two-wheeled forest adventure. Finally, the Zip Line Experience sends students flying across Dalby Forest.
Plus, with over 8000 acres of woodland in Dalby Forest, there's something to keep everyone entertained outside of the activities. Visitors can enjoy 13 walking trails, ranging from family-friendly to more demanding.
---
How does the trip link to the curriculum?
Go Ape believes that pretty much everything is better outside, and that extends to learning outdoors, no matter the weather.
Outdoor learning is a great way to help children grow their natural curiosity, improve their physical and mental health and build their confidence. Plus, an early-life appreciation of nature leads to a greater desire to protect the environment as children grow.
Go Ape looks after a whole host of groups across the UK on a daily basis. As a result, it knows how to make sure your day suits your group's needs. The educational team will work directly with you to design a bespoke school trip outdoors that suits your learning objectives and helps develop life skills, build on personal development and encourage self-confidence.
There's so much to learn in the forest, after all, from team-building skills to natural awareness. You'll see your students break out of their comfort zone as they overcome heights, ziplines and grow their independence. Children leave feeling taller, stronger and more resilient after a school visit.
Subjects covered
---
Teaching resources provided
With the help of teachers (and students), Go Ape has developed a range of imaginative and stimulating classroom resources to support the national curriculum.
On the website you'll find fun printable tasks that can be used both in and outside of the classroom, to create an unforgettable learning experience that will help you maximise your educational trip to Go Ape.
The resources include KS1-2 worksheets for English, maths, science and PHSE, and KS3-4 worksheets for English, economics, science and geography.
For example, a worksheet from the KS1-2 English pack encourages students to use their imaginations and put themselves in the role of someone on an epic adventure while up in the trees. They are tasked with reading a selection of adventure stories where characters have to face natural problems or difficulties and make comparisons between the different stories, discuss how characters could overcome specific issues, and research well-known explorers, reading biographical accounts of some of the dangers faced on explorations.
Then, on the trip, students can imagine that the Treetop Adventure course is part of their journey and map out their very own story.
---
Minimum and maximum group size
Go Ape accepts groups of all sizes.
---
Details of risk assessment
Risk assessments for each activity and school trip are available to download from the website.
PLANNING
Don't miss our downloadable A-Z guide on completing a risk assessment
---
Facilities on-site
There are 13 walking trails, two play areas and an 'enchanted wood' filled with living willow arches, owl carvings, a mystical fort, giant insects and a spider in the trees.
There's also a Gruffalo-themed orienteering route to put your map reading skills to the test, picnic sites to enjoy some al fresco dining, a café and camping facilities.
---
Opening times
Visit the website to check opening hours – these vary depending on the season.
---
Pricing
School trip experiences start at £8 per child and go up to £18.75 for the full Treetop Challenge experience. Required supervisors go free.
---
Travel arrangements
Go Ape Dalby is situated in Dalby Forest in the North Yorkshire Moors.
Due to the rural nature of the location, the postcode is not accurate when using satellite navigation – instead, follow the brown tourist signs for Dalby The Great Yorkshire Forest and be aware that the A64 (Leeds to Scarborough) is extremely busy during weekends and holiday periods and prone to delays.
Parking charges apply at Dalby, with coaches costing £40 if pre-booked.
Address
Dalby Forest, Low Dalby, Thornton Le Dale, Dalby Forest, North Yorkshire
YO18 7LT
---
Enquire Now
Book your school trip to Go Ape Dalby
For information on booking your school trip to this venue, click below.