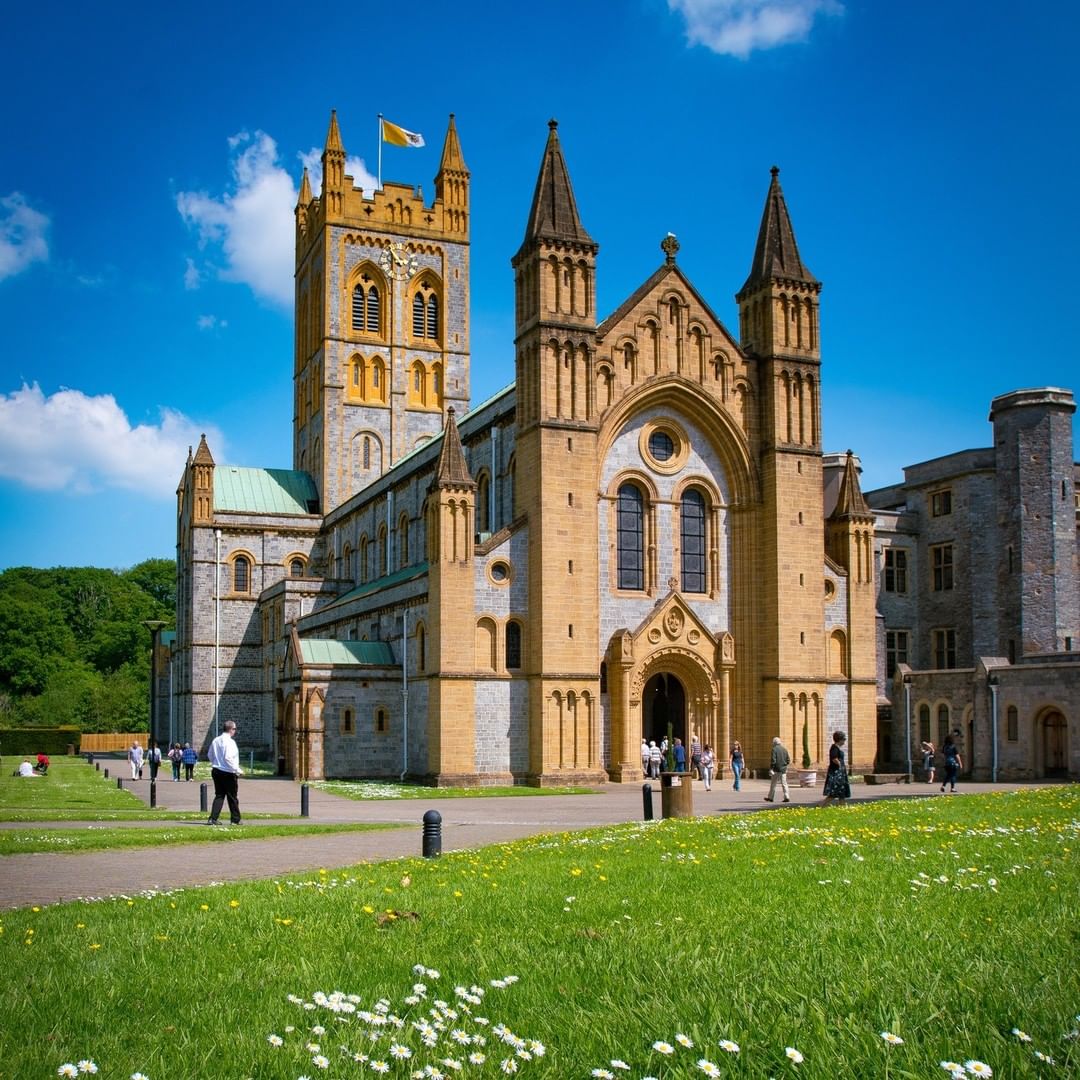 Full View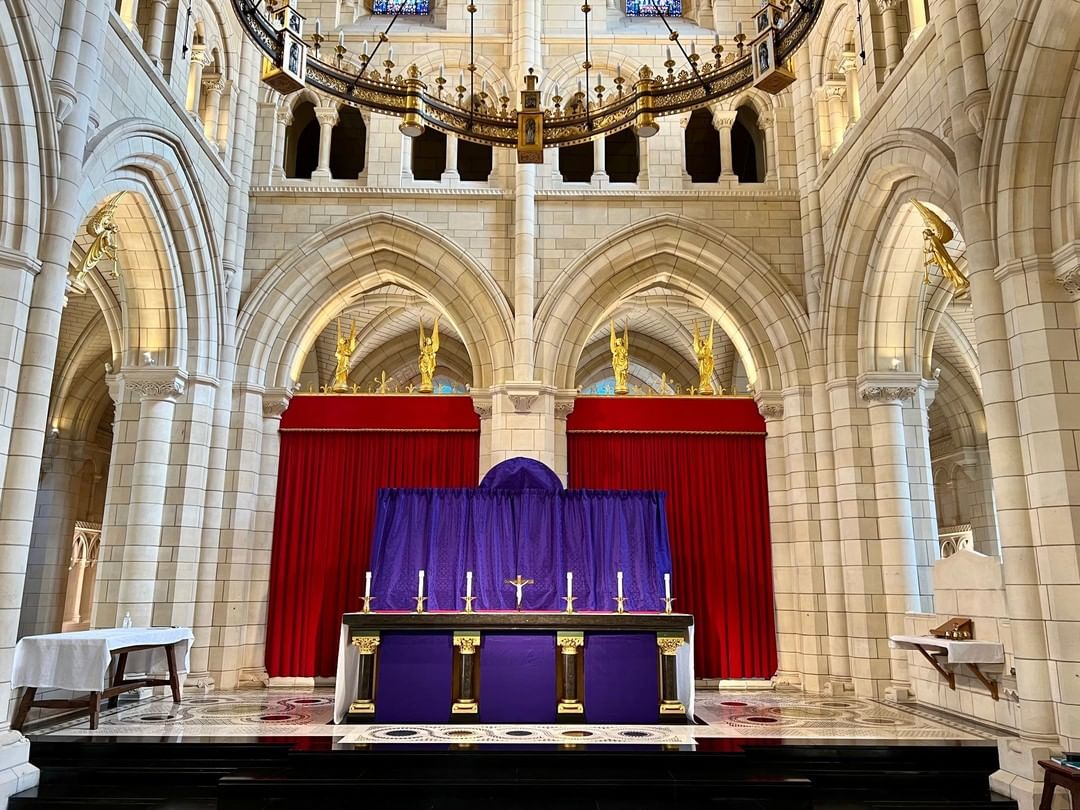 Full View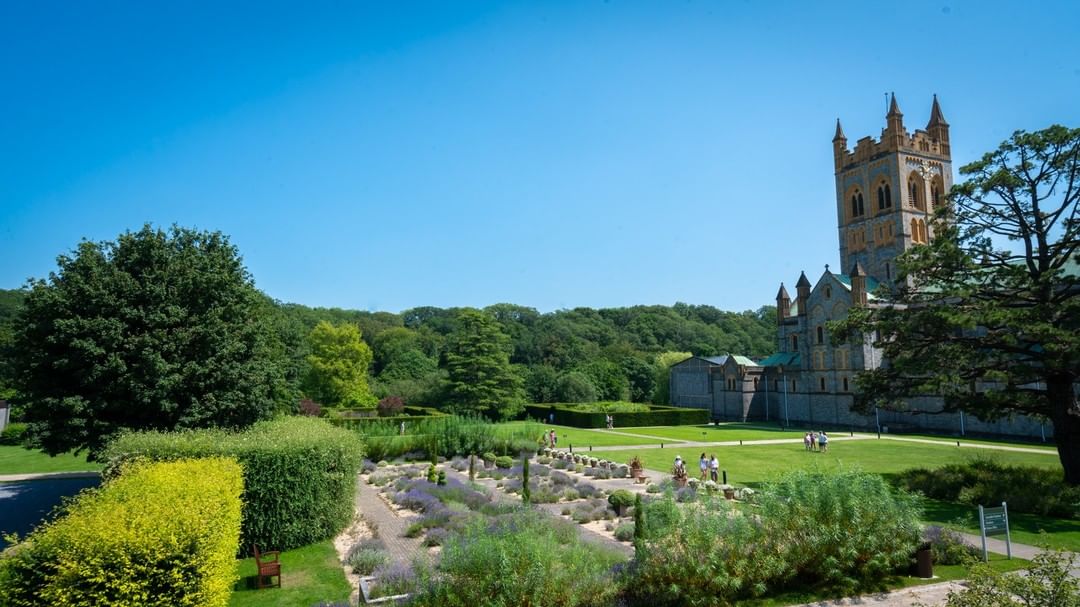 Full View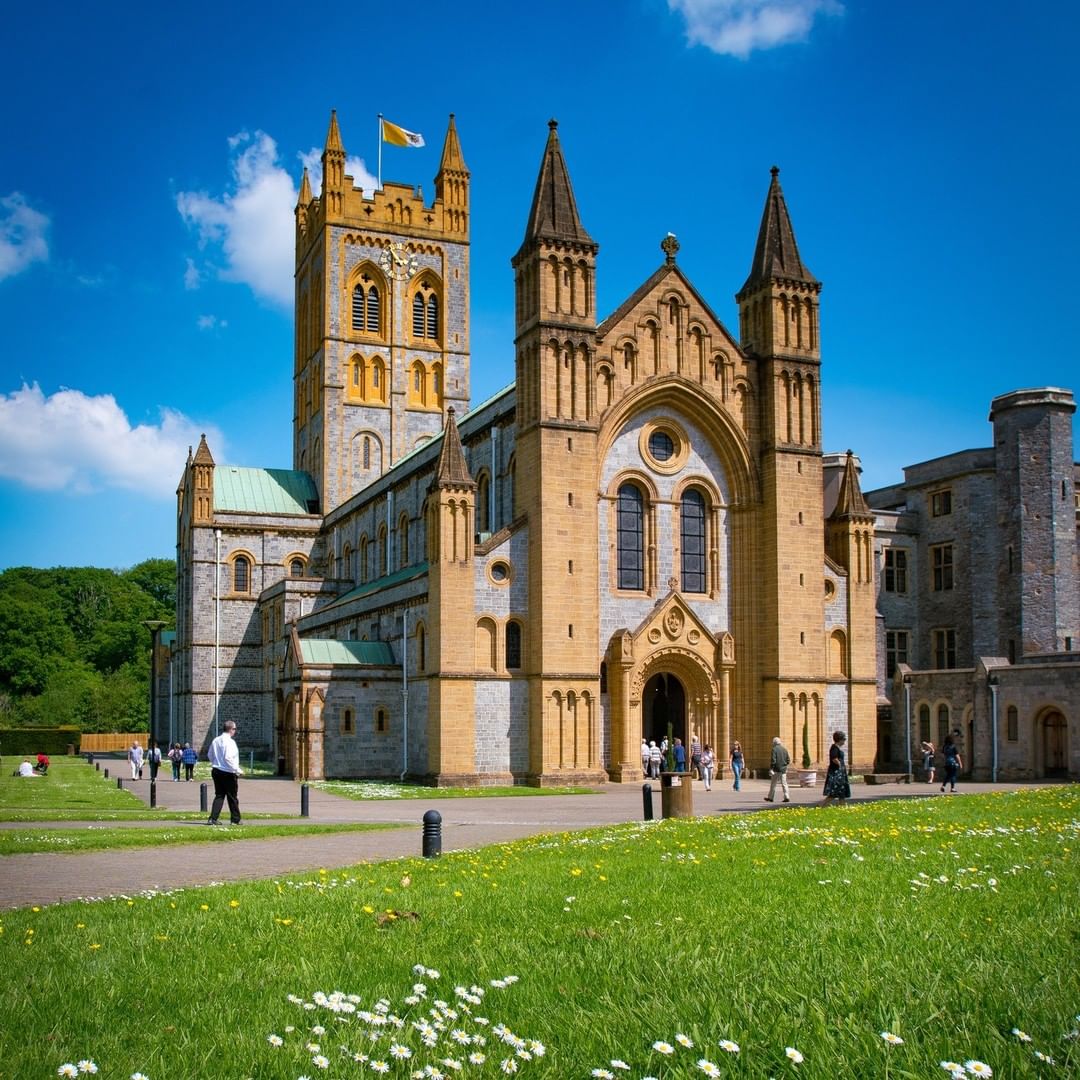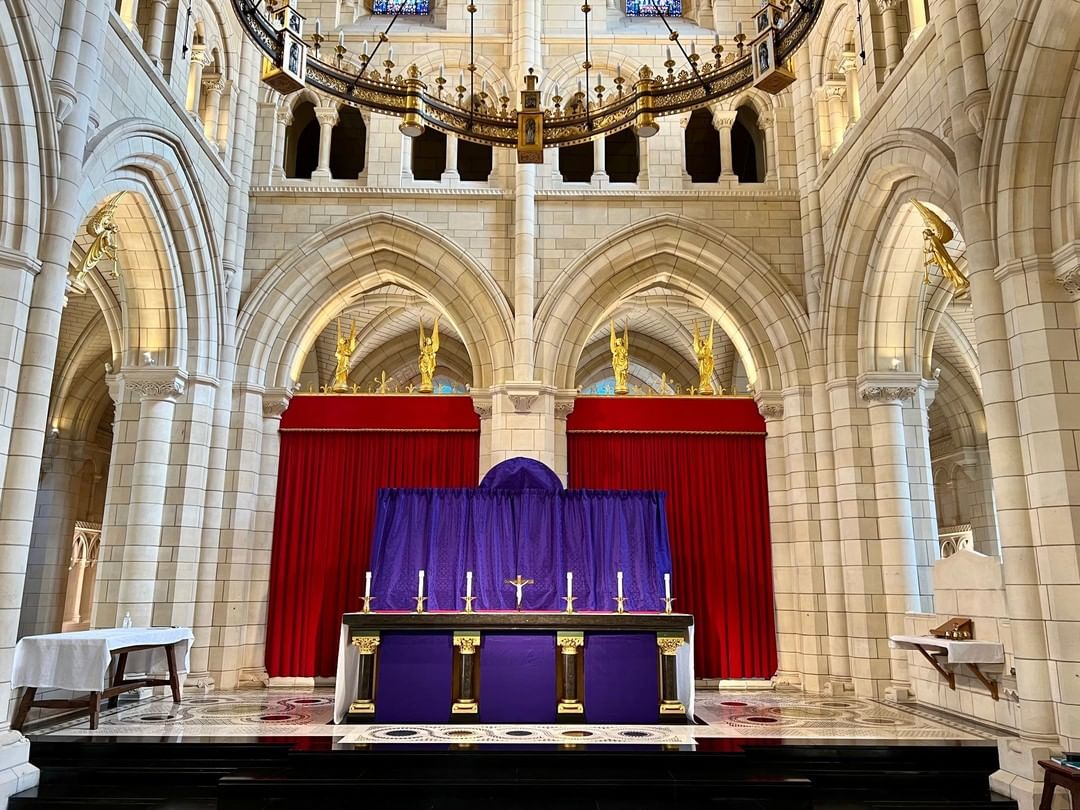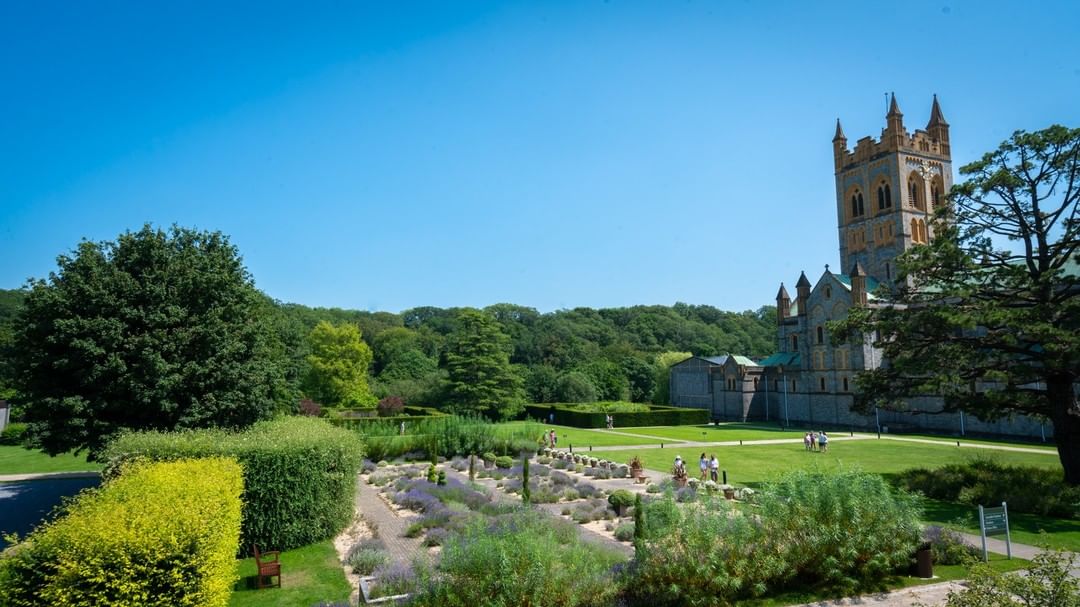 Photos of Buckfast Abbey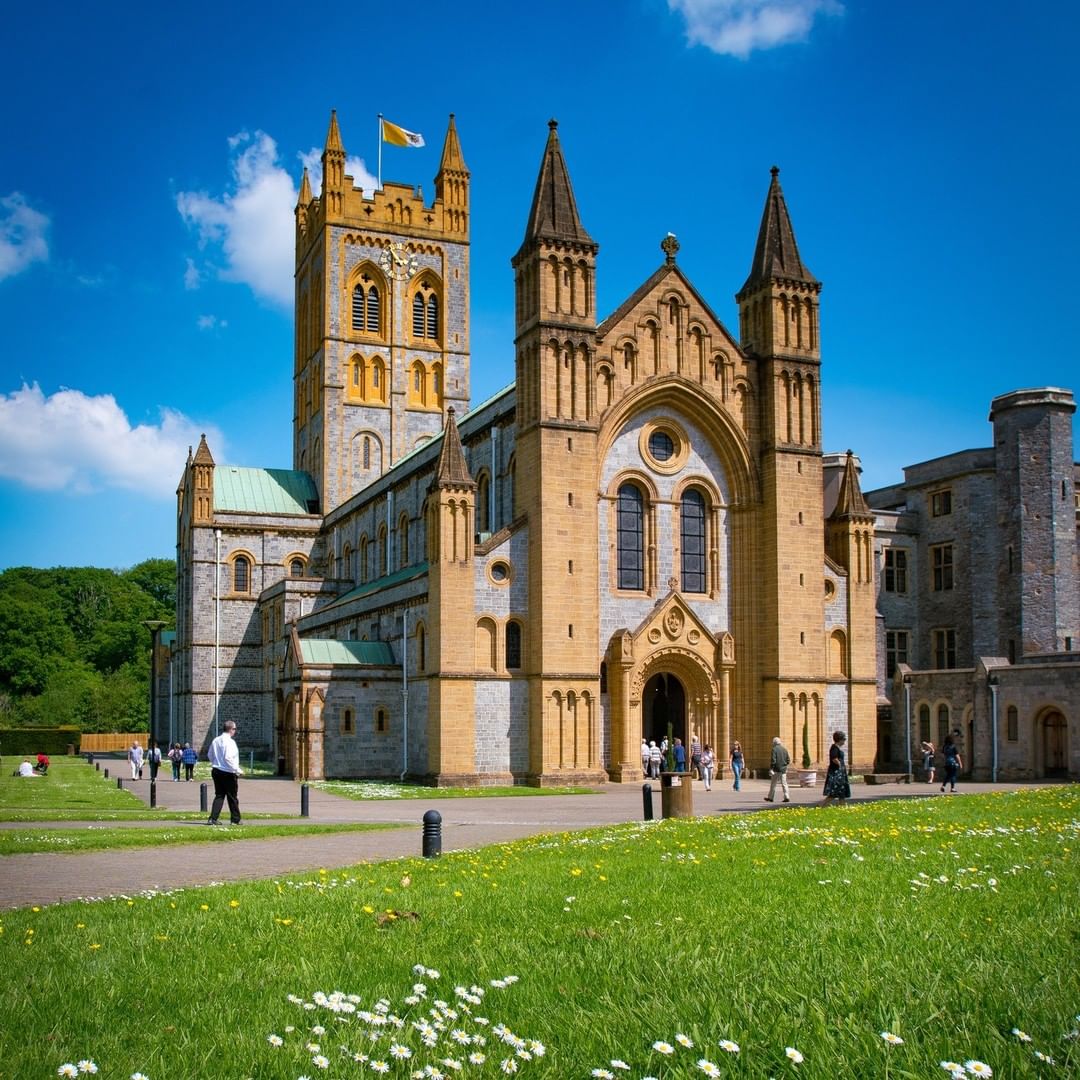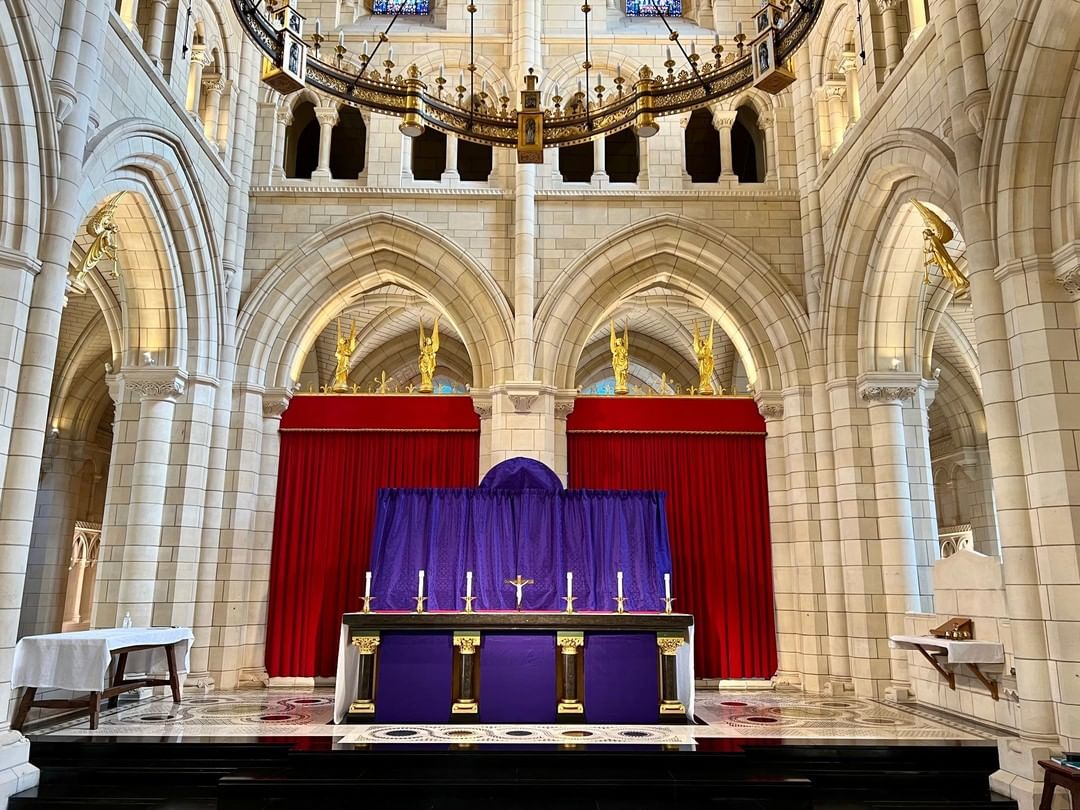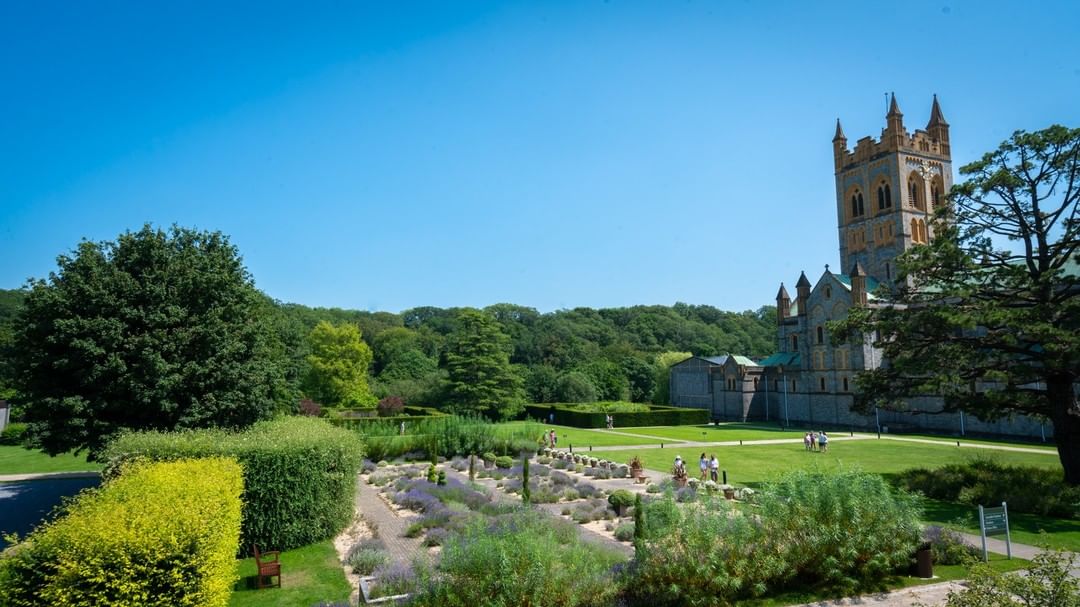 What will students see and do?
Located at the centre of a picturesque valley on the edge of Dartmoor National Park, Buckfast Abbey has a rich history. The original abbey was founded in 1018 by King Cnut, surrendered for dissolution in 1539, then refounded as a monastery in 1882 by French Benedictine monks.
These days, it is home to a community of Roman Catholic Benedictine Monks who pray, work and study according to the ancient rule of St Benedict.
The site features a flourishing complex of buildings that the monks have continually developed to aid them in realising their vision for Buckfast – to be a national centre of witness to God and the Roman Catholic faith.
Visitors can enjoy the extensive grounds – including the sensory, award-winning Millennium Gardens and beautiful Lavender Garden, boasting 50 varieties of the soothing and colourful plant.
Buckfast Abbey is also home to the dramatic Lantern Ceiling, various art treasures and stunning Blessed Sacrament Chapel depicting a modern interpretation of Christ in stained glass.
The interactive Monastic Way Exhibition provides a fascinating insight into the lives of the monks at Buckfast Abbey along with a history of religious communities throughout Europe.
There are often choirs and performances to watch, too, as the abbey church is a centre of musical excellence from the local area and wider afield.
---
How does the trip link to the curriculum?
The education centre at Buckfast Abbey offers a wide variety of activities. There are over 40 workshops and experiences relating to the abbey, including a look at a monk's day-to-day life, archaeology, building and structures, beekeeping and stained glass making.
As far as possible, real objects and materials are used in these experiences, such as a 100-year-old hoist used by the monks in the rebuilding of the abbey and an observation beehive with a live colony of Buckfast bees.
The aim of the centre is to ensure that pupils learn by doing and that they have plenty of opportunities to get creative and explore concepts and ideas using different learning styles.
However, Buckfast Abbey can arrange other activities upon request. This may require staff from other areas of the abbey as well as the education department, such as those who handle the gardens, bees and music departments, so make sure to enquire well in advance in order to align work schedules.
Buckfast Abbey may also be able to provide you with tours for your group on topics outside the scope of normal visits – contact the abbey to discuss how they can design a bespoke visit to suit you.
Subjects covered
---
Teaching resources provided
Contact directly to discuss your curriculum objectives and the sorts of learning resources Buckfast Abbey may be able to provide.
---
Minimum and maximum group size
Buckfast Abbey recommends that any work done on the site (using provided resources or your own worksheets) is done in small supervised groups (one adult with 10 children) to avoid congestion.
he lunchroom can accommodate a maximum of 50 people and should be booked in advance.
The maximum number of pupils varies per workshop – contact Buckfast Abbey directly to discuss.
---
Details of risk assessment
A copy of Buckfast Abbey's safeguarding policy will be sent to you once you have booked your school trip.
PLANNING
Don't miss our downloadable A-Z guide on completing a risk assessment
---
Facilities on-site
The Buckfast Abbey site includes spacious gardens, The Grange Restaurant, multiple shops, a conference centre and a range of guest accommodation.
---
Opening times
Buckfast Abbey church, gardens, shop and restaurant are open 10am-4.30pm.
---
Pricing
Prices vary depending on activities and resources provided – see the Buckfast Abbey website for details.
---
Travel arrangements
Buckfast Abbey is located midway between Plymouth and Exeter, on the edge of Dartmoor National Park.
If driving, Buckfast Abbey is 0.5 miles from the A38 Devon Expressway and there is free parking available.
The nearest train stations are Newton Abbot and Totnes, both a 20-minute drive from the abbey.
The local bus service, Stagecoach number 88, operates from Newton Abbot and Totnes to Buckfast. There is also a coach service between Exeter and Plymouth which stops in Buckfastleigh, from which the abbey is a half-mile walk.
Address
Buckfast Abbey, Buckfastleigh, Devon
TQ11 0EE
---
Enquire Now
Book your school trip to Buckfast Abbey
For information on booking your school trip to this venue, click below.