Reducing stress levels and easing teacher workload has become a high priority for many teachers.
A recent Teacher Tapp Twitter poll showed that teachers want solutions that are easy to use and don't suddenly 'break' in the middle of a lesson or under observation.
Teachers are education specialists and not technicians, so any product must work as advertised and not waste valuable teaching time.
So how can technology help, and what do teachers want from the technology they are using?
The HUE HD Pro visualiser has allowed many teachers to adapt their classroom teaching techniques to teaching online. Because the camera is easy to set up, schools have been able to equip their teachers to teach from home without any prior training.
HUE's handy video-conferencing guides for using HUE cameras with Zoom, Google Meet and MS Teams have also helped teachers to be able to teach everything from elementary reading skills to University level maths.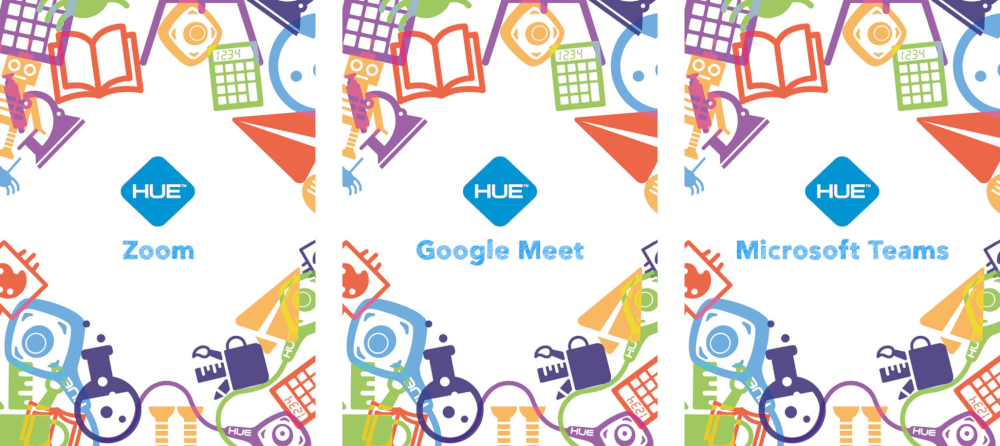 'Using technology effectively can reduce teacher workloads, minimizing pressures, and make life better by supporting wellbeing, health, and happiness. Although technology alone will not improve education, it can be a very powerful part of the solution.'
Gilda Scarfe
CEO and Founder, Positive Ed
Here are some of the ways HUE cameras can reduce teacher workload and stress:
Easy-to-use
They are Plug & Play devices that require no training and are easy to set up and use. See this testimonial.
It's easy to take photos and record videos to upload to school projects and websites.
Compatible with many interactive whiteboards or for use with a projector.
The cameras work with the most popular applications used in education that recognize a USB camera. See this testimonial.
The camera is designed for use with real-world objects, books, fossils, insect specimens, and not just 2-dimensional documents. See this testimonial.
The HUE HD Pro comes with the included easy-to-use HUE Intuition software for Windows and macOS. The single-user license can be used on multiple computers.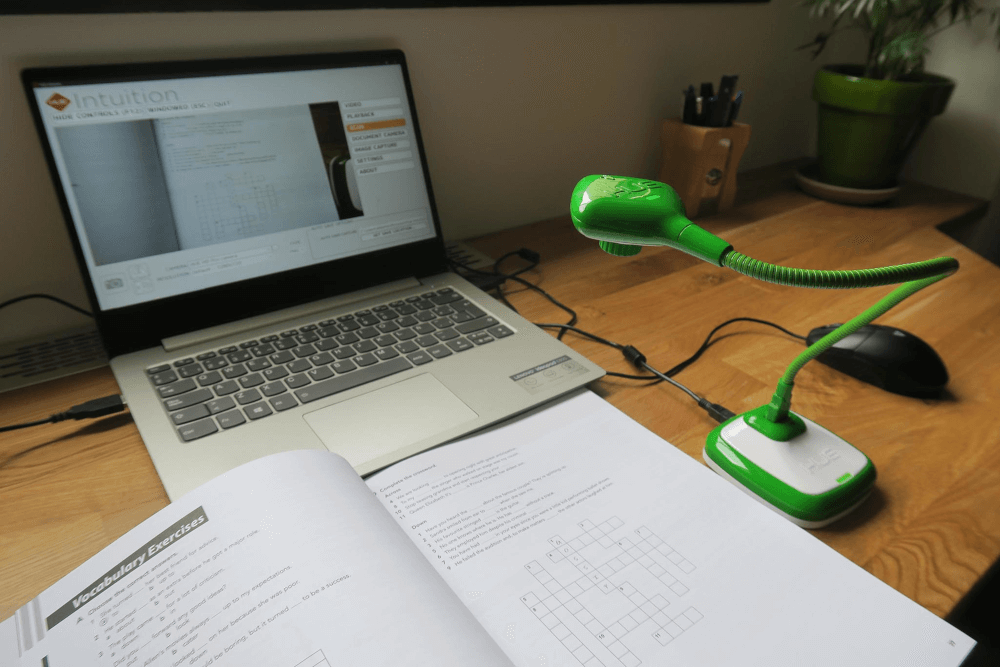 Saves time and money
They save both time and money by sharing documents and books, thereby reducing the need for photocopying.
Teachers can record a lesson and share for revision, home-schooled or absentee pupils, which saves duplication of work and effort. See this testimonial.
They are affordable for most budgets, so a camera for every teacher is possible.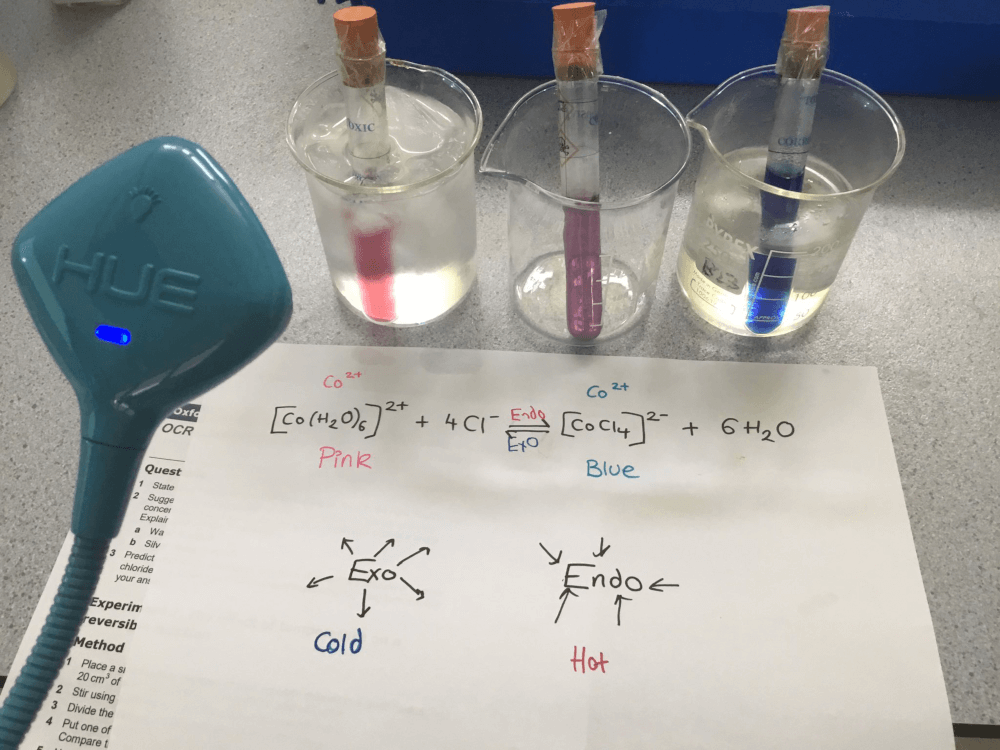 Lightweight, flexible and portable
There's only one small piece of equipment to use, transport and store.
They are lightweight and portable so they can be taken home for marking and lesson prep. See this testimonial.
The flexible arm makes it easy to position the camera exactly where you want it and move it during a lesson. See this testimonial.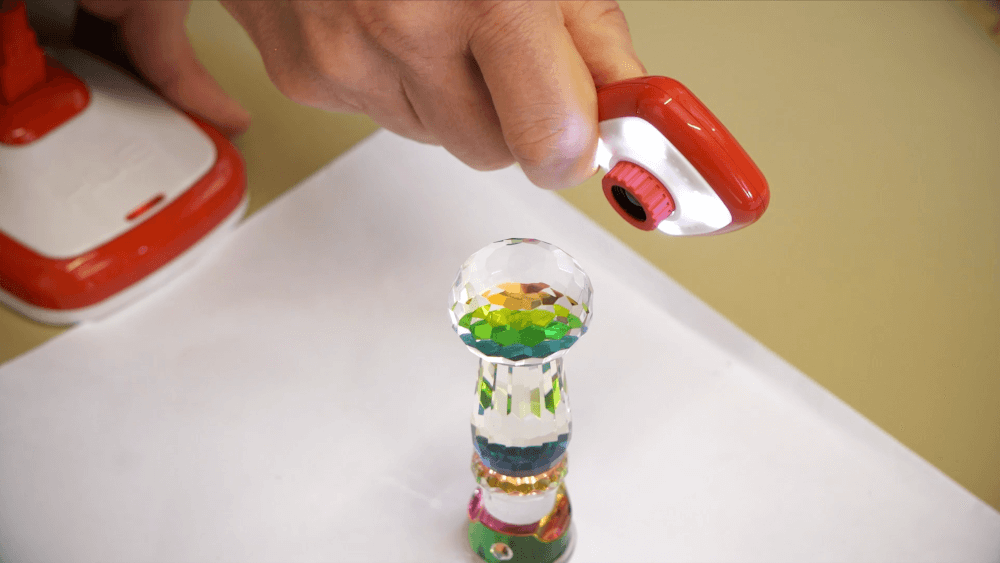 HUE cameras facilitate creative teaching and are a modern interpretation of traditional teaching methods allowing teachers to present the curriculum uniquely. Chalk & Talk may have had its day, could Show & Share be its replacement?
This is a sample of quotes from teachers on Twitter:
"If your school doesn't have one, try and get a HUE visualizer. It's been the best investment of my #nqt year. Achieved an 'outstanding' lesson observation using one to edit work with my Yr 5's this year."
"Live modelling in a Teams lesson with y12 this morning using my @HUEcameras Pro camera- enables online lessons to be so much more interactive and clear for students rather than clicking through a PowerPoint!"
"Student work can be shared easily, and it makes demonstrations more efficient."
"Teachers love HUE because of its style, flexibility, and performance. I'd love to implement this in my Science/Math classes. Thank you for the opportunity to make classroom life a little easier!"
Final thoughts…
HUE cameras are an easy win because both teachers, students, and even the finance team love them. They're affordable and long-lasting, can be used on multiple computers around the school in classrooms and laboratories, in teachers' homes, and you might find one or two in the school office too!
The HUE HD Pro is available in four colours (red, blue, green and black) for £49.95+VAT. The price includes a single-user licence of the optional HUE Intuition software for Windows and macOS. Discounts are available for bulk orders and for MATS.
A winner and shortlisted in multiple awards, including the Teach, BETT and ERA Awards
"Easy to use, reliable and great value for money"
Jacqui Wilson, Headteacher
---
To order please visit huehd.com/shop or to get in touch please send us a message via huehd.com/contact.
Follow @HUEcameras on Instagram, Twitter, Facebook, Pinterest, YouTube, Vimeo and TikTok.