In a time of unpredictability, Picturepath can help plan a daily routine and reduce the anxiety of children with special education needs…
---
30-second briefing
Picturepath is an award-winning visual timeline app designed to help children, with autism and additional needs, plan and progress through their day. Founded by Richard Nurse and cocreated with SENCos and autistic families, Picturepath has proven to effectively reduce anxiety in children and disruption in classrooms.
---
1 | Staying connected
Adapting to changes in lockdown was very challenging for schools, parents and children with autism. Though we can't be sure of what will happen in the future, Picturepath's got you covered for any eventuality.
Its digital home and in-school applications connect parents and teachers, allowing them to collaboratively plan their child's daily routine.
Picturepath replaces printed and laminated visual timetables with an interactive, fully customisable and editable solution. This way, no matter what unpredictable changes happen in the week, everyone is prepared for the day ahead.
2 | Reduces anxiety and stress
The idea for Picturepath came from the founder Richard, and his own experience with autistic son Freddie. He noticed Freddie became severely distressed and anxious without a clear timeline schedule and activity list that he could tick off throughout the day.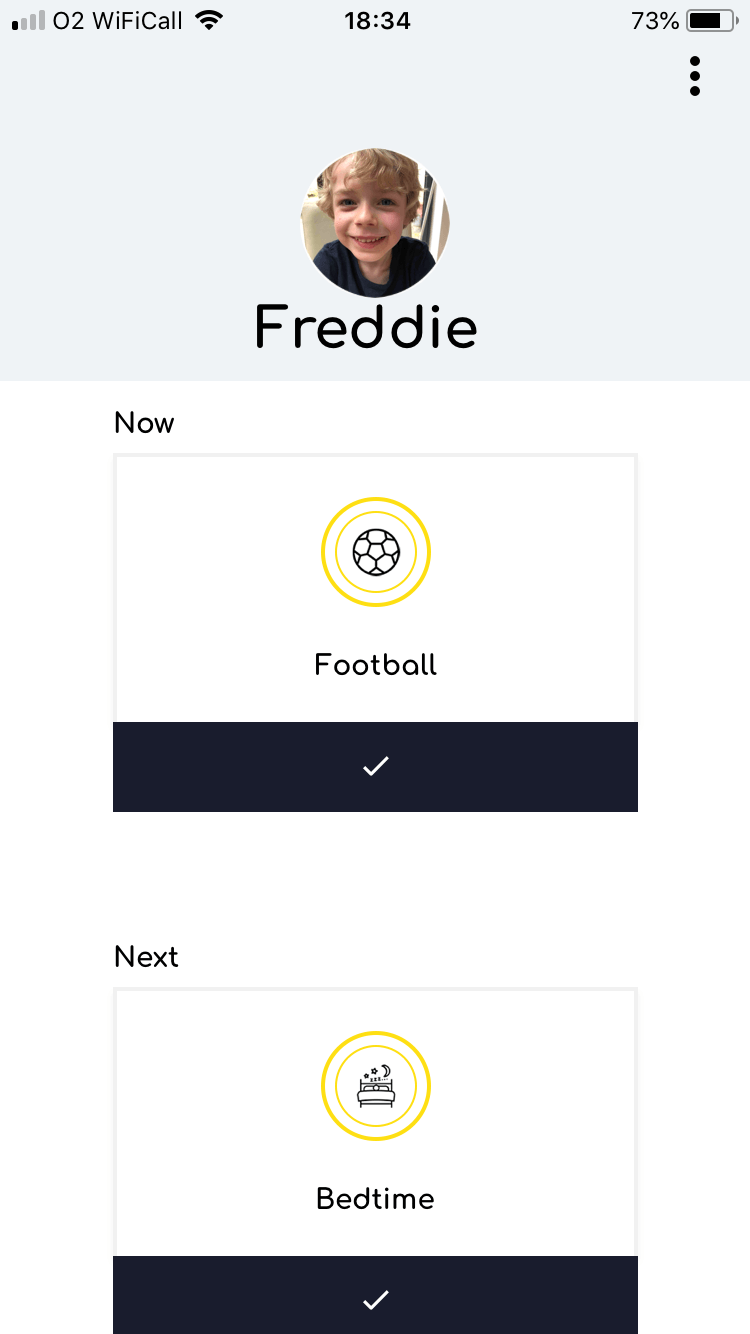 Co-created by SENCos with input from The National Autistic Society, Picturepath has helped to reduce the everyday anxiety of thousands of children who have special educational needs.
3 | Saves time
Though laminated cards are a great way to break down difficult days into bitesize achievable chunks, printing, laminating and maintaining them is highly time-consuming.
Picturepath's timelines can be created in minutes for days, weeks or months in advance! Simply build a day's lessons, add it to the class's timeline and choose the number of weeks you want it to repeat.
If a pupil has a different timeline to the rest of the class, that's no problem! You can easily change it within their individual profile.
4 | Fully customisable
Every child is different, and so is their Picturepath timeline. Picturepath comes with 100s of activities pre-installed, plus the ability to make your own and even use your own photos!
Using a photo of the actual room or of the student doing the activity is a great way to reduce anxiety when it comes to repeating it in the future.
Children also have access to their individual timelines, allowing them to tick off completed activities and see their day's schedule.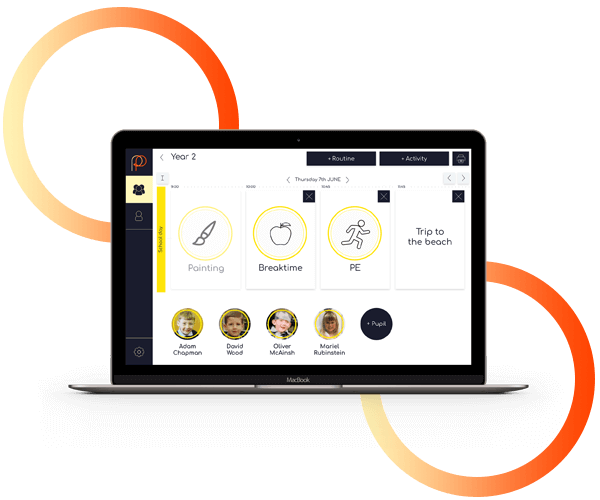 5 | Affordable
We believe Picturepath will help you to achieve the best possible outcome for your students. Reduce stress and anxiety, minimise disruption and improve the attendance of children living with special educational needs.
To help support schools during this uncertain time, we are offering Picturepath at a reduced rate for this academic year! See how Picturepath would benefit your school, book a free 30 minute demo and set up call today.
---
Key points
Co-designed by SENCos and autistic families with input from teachers, child psychologists and The National Autistic Society.
Quick and easy to use, able to be amended at any time as events change. Any change updates automatically on all devices.
Parent and school accounts can be synced, so parents can know what happened during the school day and prepare their child for their after school activities.
Reduces stress in students living with ASD and improves their wellbeing, personal development and education.
---
Find out more about Picturepath at mypicturepath.com or get in touch on 07860 149 971 or at support@mypicturepath.com. It's available on the App Store and Google Play.