Home learning – 50 free apps and websites for KS1 and KS2 pupils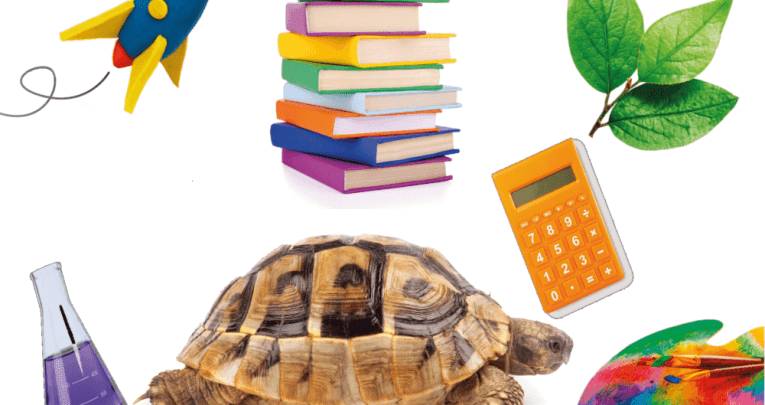 Supercharge pupils' home learning by pointing them in the direction of these fantastic resources, says Jo Castro…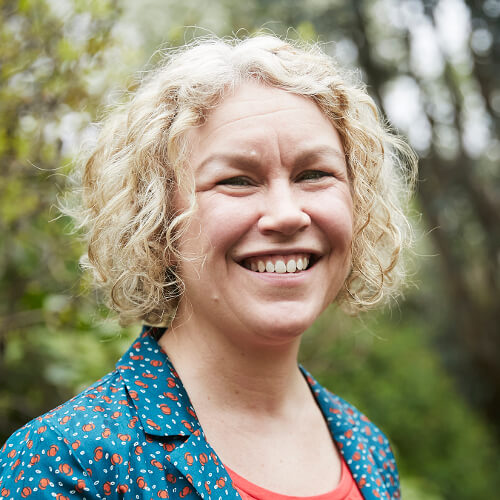 by Jo Castro
1 | Chess master
This is a great website that children can use independently to learn the game of chess. There are interactive lessons, videos, games and quizzes. Start by learning the names of the pieces and how to move them, then move on to tactics, strategy and playing actual games.
---
2 | Space race
Housebound kids can launch into space with NASA's website. It's loaded with science games, activities and stunning images of the solar system and is suitable for all ages. Have fun programming the Mars Rover or learn how to change currents using heat and salt to propel a submarine explorer.
---
3 | Solve a puzzle
Access the Science Museum's free apps. They are family-friendly and can be shared with six family members. Try Transmission – a puzzle game with 70 levels and seven unlockable worlds. It features a very simple interface but a demanding level of challenge.
---
4 | Keen scientists
This US-based website features content that is suitable for UK primary pupils. It contains five-minute lessons as well as longer ones, each featuring an exploration video followed by an activity. Required resources are listed and for extra keen scientists there are extension activities too.
---
5 | Meet Moby
This cross-curricular website is free for the duration of school closures. It features material for Reception upwards and has particularly strong science and maths resources. Moby the robot and his friends explain a subject, then there is a quiz to complete. Adventurous pupils can make movies about their learning too.
---
6 | Beautiful tutorials
Watch beautifully curated videos and tutorials for learners of all ages. Listen to an astronaut reading a children's book or learn how to create an egg-decorating machine using lego and cardboard. Videos are categorised into subjects to help you find what you are looking for.
---
7 | Rich discussions
Explore a range of different science topics including light, electricity, animals, plants, space and rocks. Most topics come with a video or picture exercise. For really keen home educators, the teacher videos will support you to initiate rich discussions with children about their learning.
---
8 | Tree tools
The Woodland Trust has put together all of its schools resources to create this online learning hub. There are family activities that you can do in your back garden or on your balcony, plus printable worksheets and quizzes. Parents may need to revise their wildlife knowledge to support some of the activities.
---
9 | Bitesize bits
This well-resourced website has lessons from across the curriculum for Early Years upwards. It is clearly organised into subject areas so is easy to navigate. The BBC is now offering daily maths and English lessons for all ages.
---
10 | Independent maths
Develop children's mathematical problem-solving and reasoning skills. The 'Maths at home' section of this website features activities and games that don't require teacher input. Some of the problems require resources but many are accessible with just pen and paper.
---
11 | 3D modelling
This online 3D modelling program runs in a web browser and is easy to use. Pupils' 3D model designs can be saved to the cloud, ready for 3D printing. Children will need a laptop or desktop computer to use this app.
---
12 | Times tables
Help children from Reception to Y4 to learn their times tables. This repetitive game is designed to help pupils increase the speed of their recall of times tables facts. Its simplicity means they can play independently.
---
13 | Happy maths
Play 22 free maths games here, with each one featuring different levels of difficulty. Click on a child's year group to highlight the level they should be at. The games are simple and are mainly focused on practising the four operations.
---
14 | World explorer
Looking for a fun and interactive way for children to test their geographical knowledge? Choose to focus on a particular continent or the world as a whole and test your knowledge of flags, capital cities, countries, mountains, rivers and more.
---
15 | Engaging geography
This website is filled with wonderful resources and lesson ideas and also features fun facts, quizzes and interviews. Children can learn about cultures, places, historical events and people. The layout and pictures make it accessible and engaging.
---
16 | Learn a language
This app makes learning a language fun. It breaks down the process into skills and motivates learners by making each lesson feel like a game. Earn points when you complete a lesson and lose a life if you make a mistake. It develops listening, speaking, reading and writing skills.
---
17 | Code monkey
Scratch is a fun website to learn computer programming. It is suitable for children aged eight and up but there is a junior version for younger pupils. Both the website and app are very intuitive and kids will quickly see results and understand how to layer commands.
---
18 | Have a party
OK – so it's not exactly 'educational', but it's super important to enable children to communicate and socialise and this app is just the ticket. The kids can have a game of hangman while sharing their thoughts and feelings. Don't forget to 'lock' the party once all friends are gathered.
---
19 | Browse resources
Browse a range of printable resources for all primary year groups. The site is organised into different curriculum subjects and the Powerpoints and worksheets indicate which year group the learning is suitable for. In the topic and themes section you can find more in-depth projects.
---
20 | Talk talk
Watch a huge range of talks and animations from a diverse group of speakers, covering a variety of subjects. There are thousands of video-based lessons organised by age and subject. You can even create your own lessons by adding questions to your favourite talk.
---
21 | Super STEM
This site contains beautiful high-quality visual resources and is packed with interesting activities and games designed to support the new curriculum. They are conveniently organised by topic and year groups. There are comprehensive explanations of the aims of the learning and lovely printable workbooks.
---
22 | Poetry please
Inspire future poets with comprehensive lesson plans featuring a diverse range of poets. The Poetry Society has responded to school closures by creating a huge bundle of learning resources. There are also video collections of poets delivering top tips and suggesting writing exercises.
---
23 | Creative writing
CLPE has launched a set of home learning resources called 'Take 5' which 'Power of Reading' schools can send home to parents. Each set of notes contains five simple activities which will develop children's comprehension skills and strategies and develop their imagination and creativity for writing.
---
24 | Reading resources
The 'Family zone' on this fantastic site gives parents access to a range of reading resources. It provides access to free reading and writing resources, audiobooks, videos, competitions and reading challenges.
---
25 | Early readers
This award-winning reading app is for early readers. Children can practise matching letters and sounds, blending, segmenting, tricky words and reading full sentences. It complements synthetic phonics systems taught in schools and the computer version is completely free.
---
26 | Book lovers
These lovely lesson sequences, based on a variety of books, could easily be adapted for home learning. There are also creative writing resources, topical book lists and activity sheets. Check out the exciting Big Dreams on Screen competition too.
---
27 | Free ebooks
Browse a good selection of free tablet-friendly ebooks for children. Oxford Owl is currently collaborating with authors to create story-telling videos, challenges and draw-alongs. The site also features a selection of ideas for practical home learning, as well as maths and English activities sorted by year group.
---
28 | Get creative
Art John creates inspiring, creative and achievable YouTube art tutorials. He explains what resources you will need and the skills that are being developed. The results are beautiful and will instantly brighten any bedroom or kitchen.
---
29 | Go exploring
This is a safe, secure site for children to search, learn and explore. Its content is visual and informed and covers all of the curriculum subjects and more. The content includes videos, animations, quizzes and articles for parents that explain the curriculum and how they can support their child's learning.
---
30 | London's burning
If you usually cover the Great Fire of London, this niche site is fun and interactive. There is an absorbing game to play and children can also set about rebuilding London after the fire by downloading 1666 maps via Minecraft.
---
31 | Chill out
Chillpanda is a free mental health and wellbeing app being trialled by the NHS. It has been developed by clinical psychologists to help under-eights learn to recognise and manage feelings of anxiety. Children can track their heart rate, learn breathing techniques and play calming games.
---
32 | Island hopping
Y6 children will enjoy learning about how the Galapagos islands were formed and how species arrive and thrive there. They can find out about Darwin and evolution through the well-constructed diagrams, animations and videos. The online magazine in the teacher zone is also fantastic.
---
33 | Virtual visit
Enjoy different virtual tours of London's Natural History Museum and listen to the soothing voice of David Attenborough as he describes the Hintze Hall. Watch the fascinating 'Discover' videos, delve into the collections and get busy in the 'Try at home' area.
---
34 | Online classes
This US website provides online classes for children who are being home-schooled. If you've been tasked with creating online classes, visit for tips about how to make your lessons engaging and accessible.
---
35 | Premium coding
This website provides self-paced sequencing and coding tutorials for children aged five and up. The premium coding courses are free during the school closures.
---
36 | Open-ended activities
Teacher Jonny Walker and poet Adisa have created some inspiring writing activities for schools to send out for home learning. They are open-ended, perfect for families to work through together and will inspire creativity while supporting learners to develop their creative writing skills. ​ otherwiseeducation.com
---
37 | Calm nature
In order to boost the nation's mental health and wellbeing during this strange time, the Wildlife Trust is streaming live footage of a range of wildlife. These live webcasts are a perfect way of feeling closer to nature and may inspire pupils to increase their knowledge of birds, badgers and bats.
---
38 | Work out
Developed to fight childhood obesity, this free app features a selection of workouts for different ages. The sequences are varied and can be customised to suit individual children. Refreshingly, while the activities are explained by an adult, the videos feature children doing the exercises.
---
39 | Family PSHE
Jigsaw Families is currently offering free access to two of the stories from its family PSHE programme. There are activities and discussion prompts to go with each and you can also listen to two of its 'Calm me' recordings.
families.jigsawpshe.com/stuck-at-home
---
40 | Direct a film
This app will excite budding directors, authors, artists and musicians. Turn your drawings into 3D cartoon animations, record your voice to narrate or add dialogue, learn how to mix a soundtrack to create a mood and experiment creating different genres.
---
41 | Easy learning
Created by an American non-profit organisation, this site features daily schedules for all age groups to help parents plan a day of learning. The timetables contain suggested lessons covering a range of subjects that can be accessed easily by clicking on the link.
---
42 | Free app
Use the promo code 'KEEPLEARNING' to get a free subscription to this app. The video question format is engaging and learners are able to test one another, providing competition as a motivation to learn. The app's adaptive-learning algorithm personalises questions across a range of subjects.
---
43 | My library
Developed to support early readers, this app has 3,500 free digital books for kids. Work out your child's level then choose from a selection of titles. You can create a personal library and there are games interspersed to keep young readers motivated.
---
44 | Do the mash
Parents can access Purple Mash for free during the school closures. It gives you access to thousands of cross-curriculur resources and schemes of work. It is cloud-based and can be accessed on any device.
---
45 | Writing stimulus
Get a new creative writing stimulus every day. Children will receive a story starter, sentence challenge and questions to prompt discussion. There is also a daily webinar to support home learning.
---
46 | Future engineers
This charitable foundation was set up to inspire future engineers. The 'Challenge cards' are great for home learning. Children will be able to get their hands on most of the things they'll need at home, the instructions are clearly written and the results are exciting.
---
47 | Roleplay ideas
Aimed at KS1 pupils, this site features a comprehensive range of activities. The roleplay ideas are brilliant and if pupils don't have the exact resources listed, they can adapt the set-up according to what they have in the house.
---
48 | Classical music
Ten Pieces is a wonderful way to get children excited about and creative with classical music. For home learning, visit the 'Get creative with classical music at home' section. There are also resources for hearing impaired children.
---
49 | EAL resources
This is a great resource for children who are learning English. There are games, songs, stories and activities. The site also offers lots of advice for parents supporting their children to learn English. These include videos, articles and simple activities.
learnenglishkids.britishcouncil.org
---
50 | Teacher made
Browse Plazoom's teacher-made printable resource packs for home learning. There are times tables challenge packs, Mad Hatter's Tea Party themed activities and learning games to play at home, all differentiated for different age groups.
---
Jo Castro has worked in education as a teacher and assistant head for 20 years. She currently coaches teachers and senior leaders and leads creative writing and self development workshops for pupils. Follow her on Twitter at @jocastro_coach.