This 114-page number bonds to 10 worksheet pack contains a bumper crop of material for teaching this topic in a fun and visually engaging way.
Featuring themes ranging from animals to holidays and aliens to sport, this pack includes colourful posters, card pairs and a wide variety of illustrated worksheets for pupils to complete.
Number bonds to 10 worksheet resources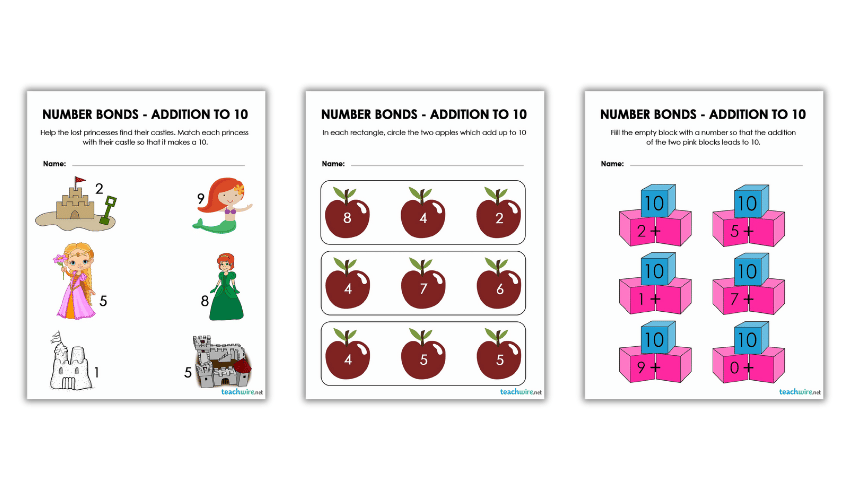 Our number bonds to 10 worksheets are an invaluable resources for KS1 pupils as they continue their mathematical journey.
These worksheets provide an interactive and engaging way to introduce young learners to the fundamental concept of number bonds. This is essential for building a strong foundation in maths.
Number bonds to 10 refer to pairs of numbers that, when added together, equal 10. These bonds are vital for developing basic arithmetic skills and understanding the relationships between numbers. KS1 students will use number bonds as building blocks for more complex mathematical concepts in the future.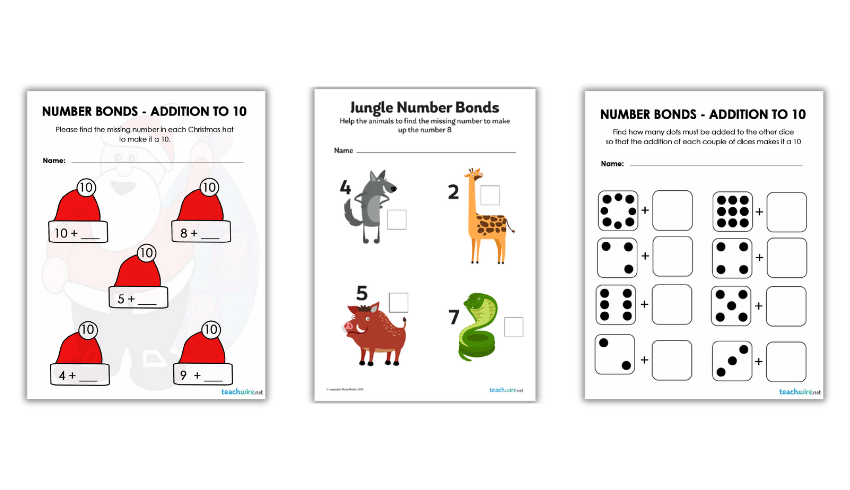 The worksheets for number bonds to 10 feature a variety of activities. These include simple addition problems, where pupils need to find the missing number to make 10.
Using visual aids will help children grasp the concept visually, making the learning more concrete and accessible to young learners.
Moreover, these worksheets incorporate fun and relatable themes, like counting objects in a basket or identifying animals. This contextualises the learning process, making it more engaging for KS1 students.
These worksheets not only develop mathematical skills but also foster critical thinking and problem-solving abilities. They encourage students to explore different combinations of numbers that add up to 10, helping them develop a deeper understanding of number relationships.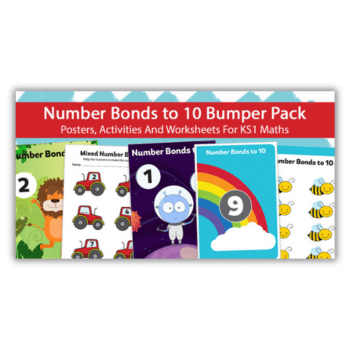 DOWNLOAD A FREE RESOURCE!
Number bonds to 10 worksheet – KS1 maths bumper pack