114-page PDF containing a bumper crop of material for teaching number bonds to 10 in a fun and visually engaging way.
Featuring themes ranging from animals to holidays and aliens to sport, this pack includes colourful posters, card pairs and a wide variety of illustrated worksheets for pupils to complete.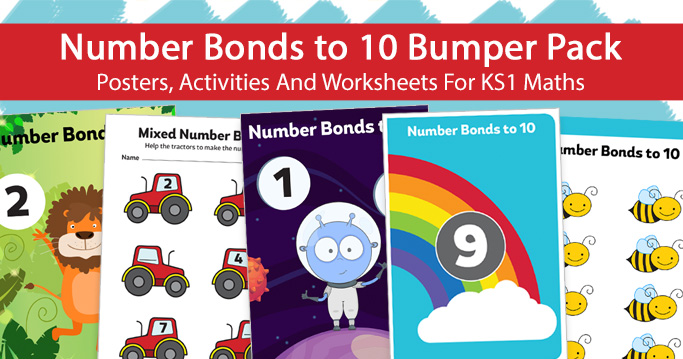 DOWNLOAD A FREE RESOURCE!
Number bonds to 10 bumper pack – posters, activities and worksheets for KS1 maths