Use these frog and tadpole themed rhythm cards to teach pupils about crotchet rests, crotchets and quavers.
The number of syllables in the words 'frog' and 'tadpole' will help pupils to remember the note lengths. Find teaching ideas for using the cards in your music lessons here.
This download contains
---
Peter Simons is a Silver Pearson National Teaching Award winner and works at Thornhill Junior and Infant School in Dewsbury, West Yorkshire.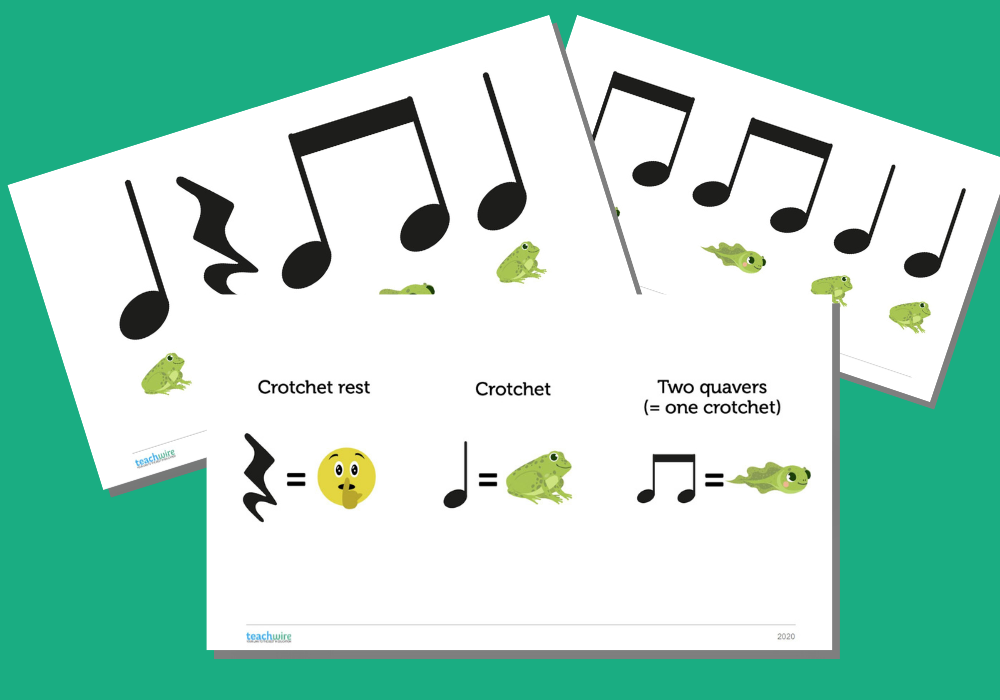 DOWNLOAD A FREE RESOURCE!
Note lengths – Crotchets and quavers rhythm cards