PDF medium-term plan for six weeks of lessons on materials science for KS1.
In this unit children will identify and name common types of natural and synthetic materials, including wood, metal, plastic, rubber, fur and nylon.
They will describe the physical properties of everyday materials and use these to group together objects. They will state that different materials can be made into the same object and say why some materials are unsuitable for some objects. Pupils will research newly invented materials and think about their useful properties, and, working scientifically, will test them. This unit builds on any work children have done in the Foundation stage where they have observed and handled different materials in their immediate environment.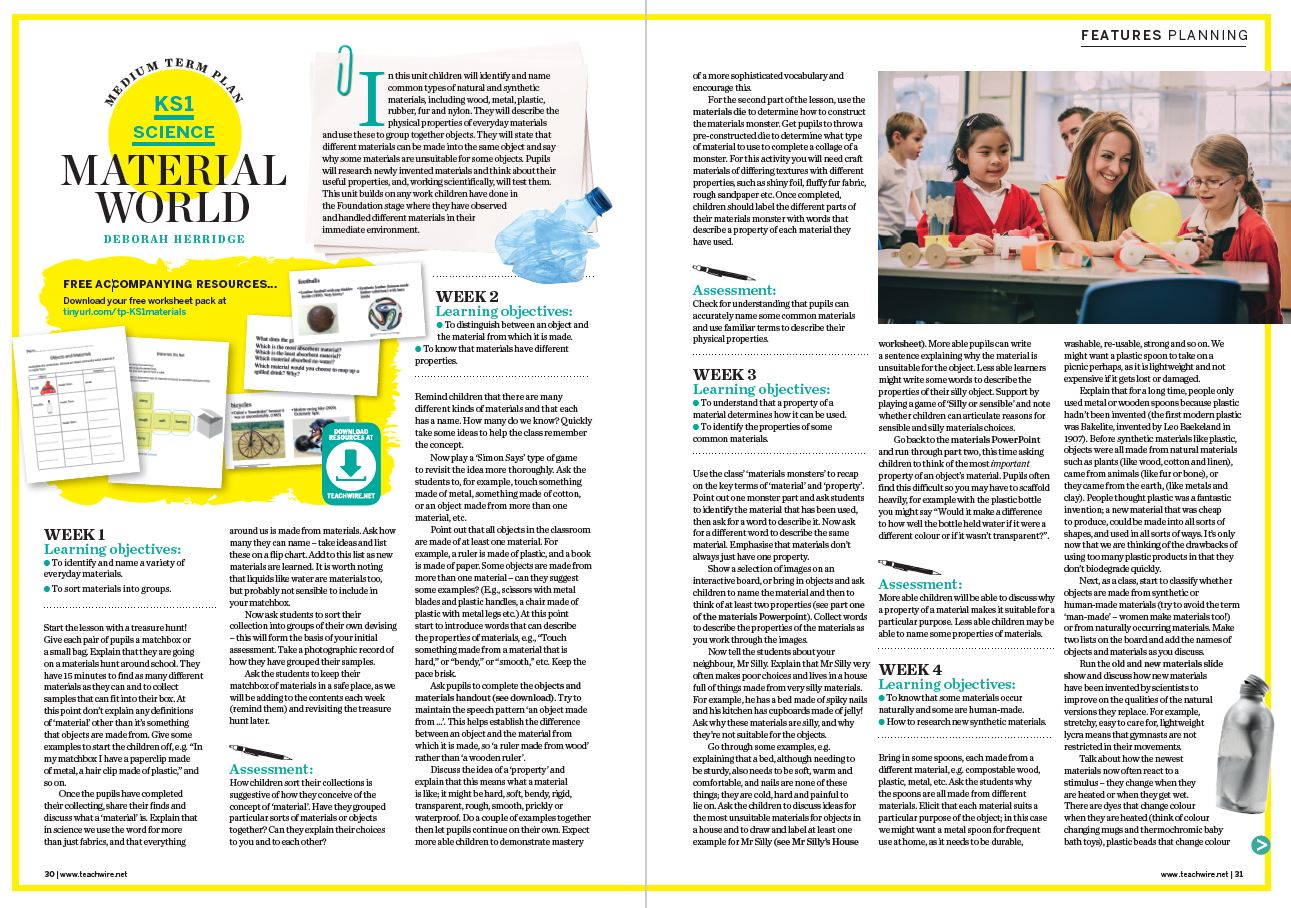 DOWNLOAD A FREE RESOURCE!
Materials KS1 – six weeks of science lesson plans