This resource pack includes a lesson plan, extension ideas and activity sheets based around the original Mary Poppins book by PL Travers.
So, if your class are excited by the new film version, or have seen the 1964 movie, now you can share the magic of the original stories with them.
What they'll learn
To think carefully and discuss characters in a text, considering events from different points of view and finding evidence for their opinions
To infer characters' feelings, thoughts and motives from their speech and actions, justifying their inferences with evidence
To discuss their ideas, listening carefully to others and taking turns in conversation
To explore aspects of classic fiction from our literary heritage
To write reports, using events and description in a rich narrative for inspiration
To appreciate the conventions around telling jokes, and to prepare and perform a joke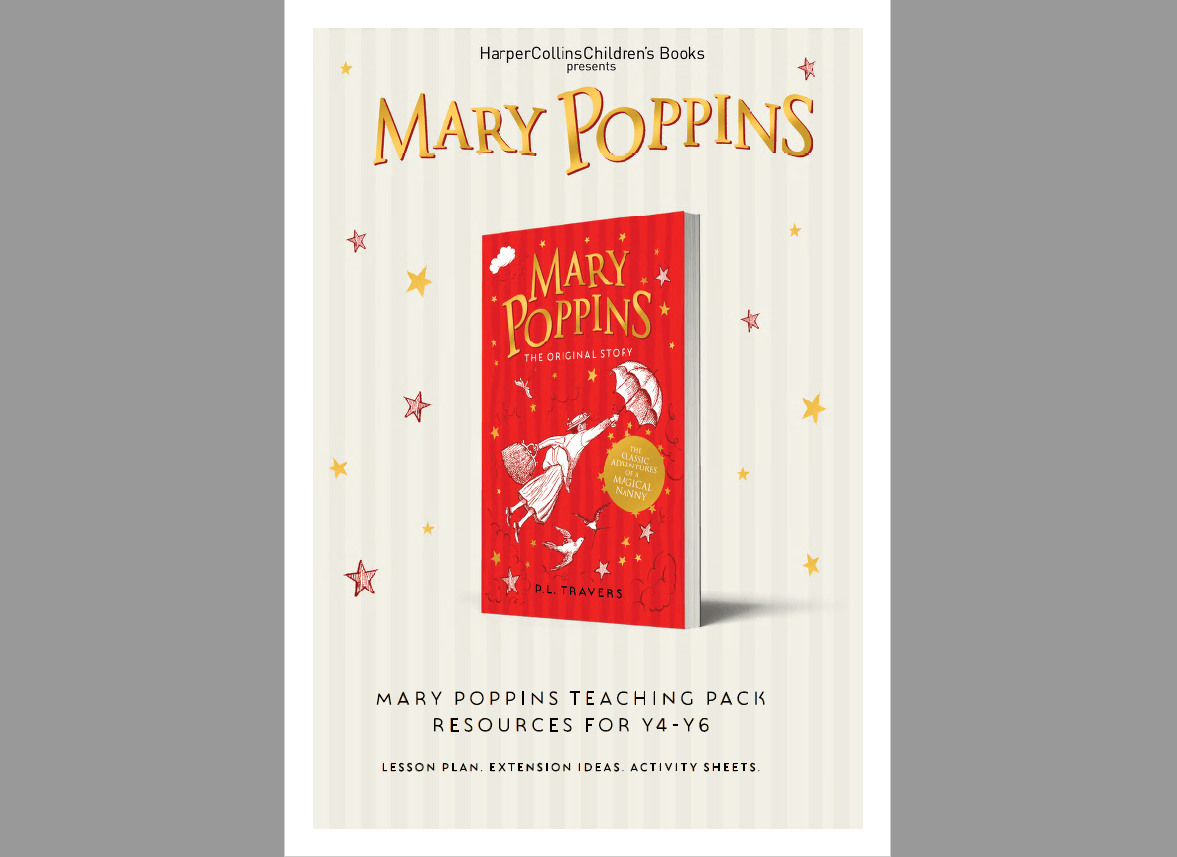 DOWNLOAD A FREE RESOURCE!
Mary Poppins teaching pack resources for Year 4 to Year 6 English