Three-page PDF featuring cross-curricular activity ideas for KS2
The central themes of bullying, friendship and difference are not so unusual, but the remarkable use of poetic forms, perfectly matched to the mood of each story section, has a profound effect.
Readers experience the narrator's perspective in a sensory way that is hard to imagine being achieved in any other form.
Christine Chen and Lindsay Pickton's book topic helps students write emotive pieces using inspiration from the clouds. Haikus, limericks, alliteration and more are all covered.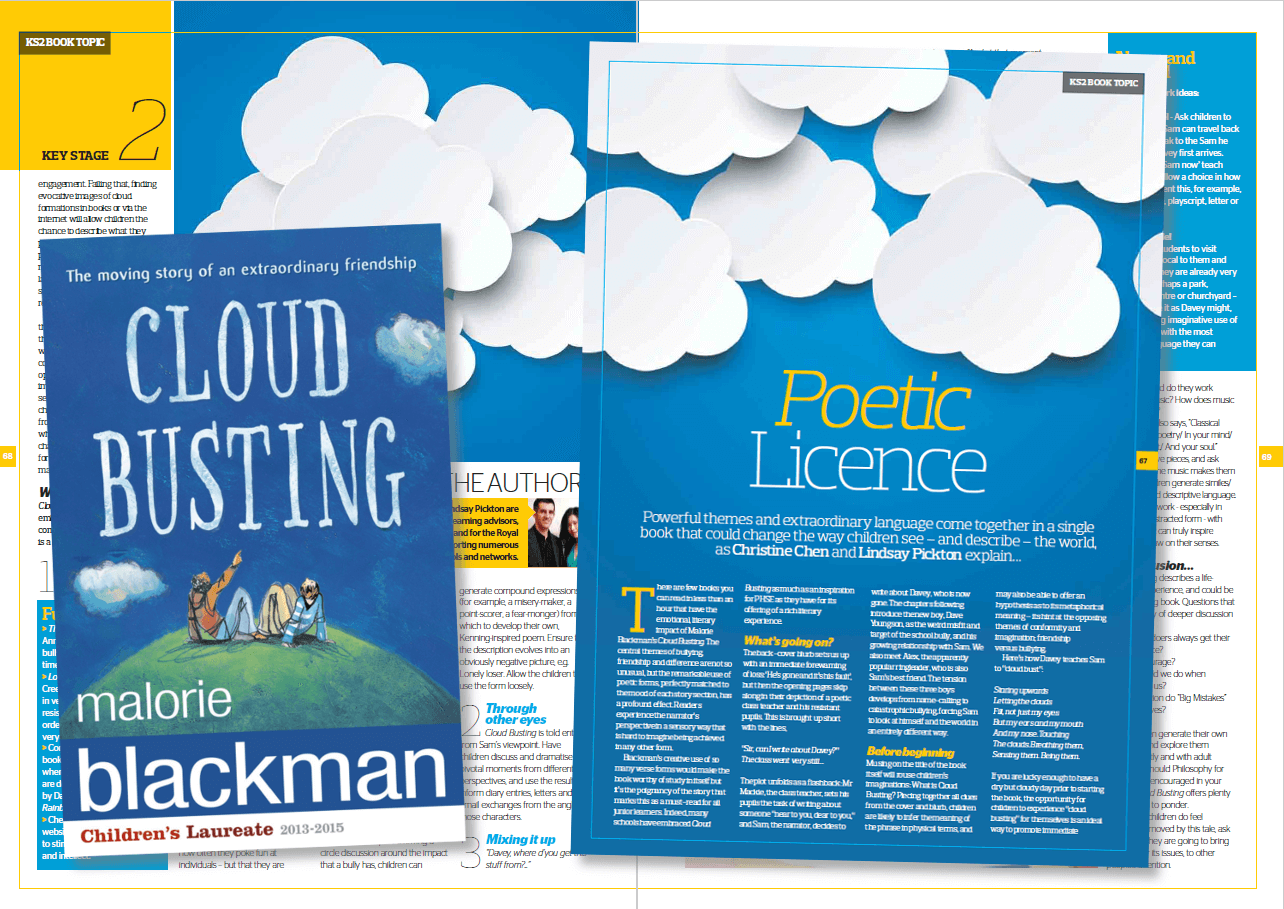 DOWNLOAD A FREE RESOURCE!
KS2 book topic – Cloud Busting by Malorie Blackman tackles bullying in various styles