Can children estimate, decant and measure their way to discovering the elusive formula for George's Marvellous Medicine, asks Jonathan Lear?
Measures, and in particular capacity, is one of those areas of maths that we tend to put off until next half term, and then the next half term after that, and so on until we strike it lucky with a naive teaching practice student who can't wait to get the water out.
At best it can be a little bit messy; at worst, a complete flood. If we're brave, however, giving children the experience of practically working with measures can make a huge difference to their levels of understanding in this area of maths.
Today you will…
Explore measurements of capacity using standard metric units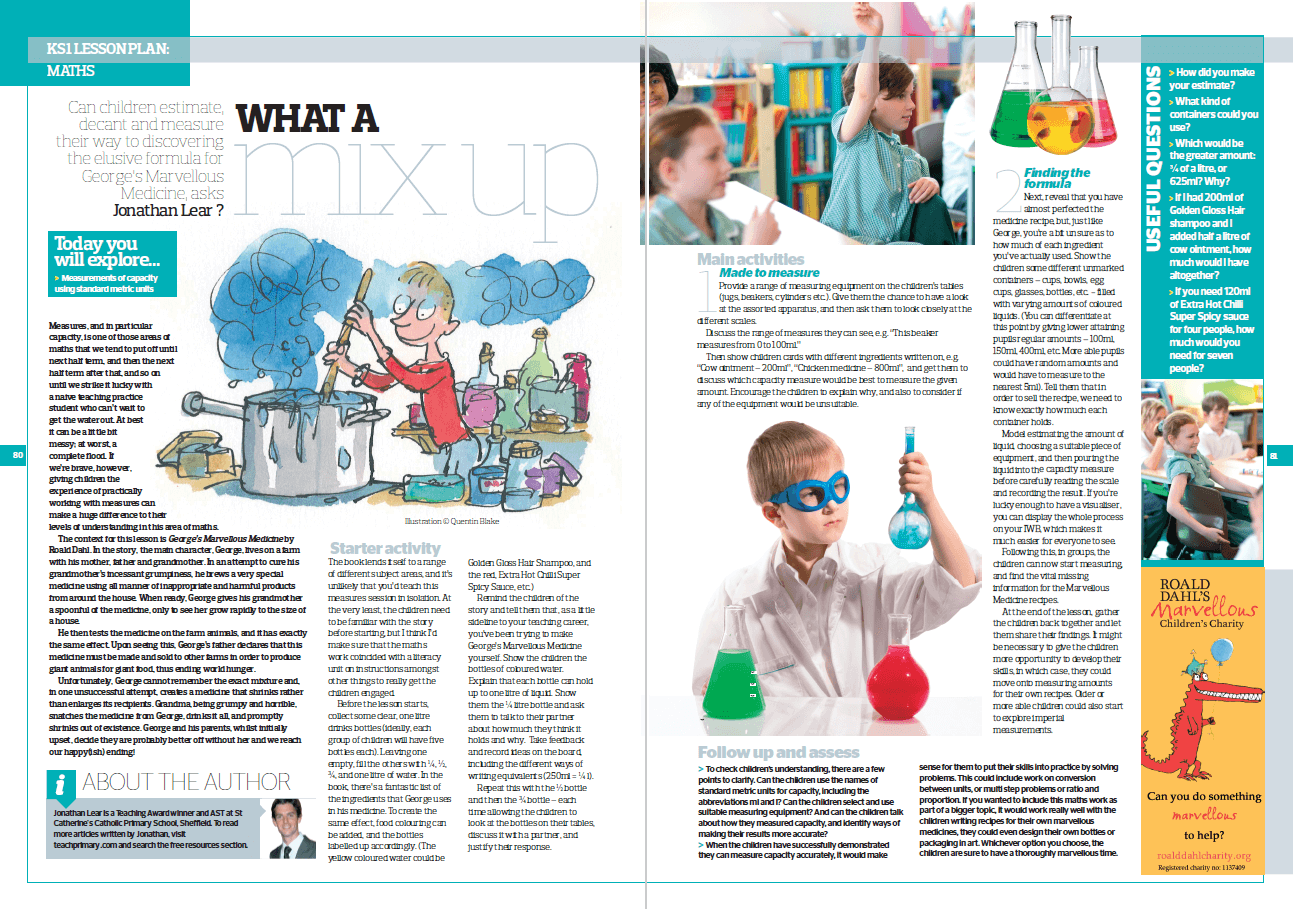 DOWNLOAD A FREE RESOURCE!
KS1 Maths Lesson Plan – Explore Measuring and Capacity with George's Marvellous Medicine