This resource sheet introduces some common morphemes and gives space for children to find some of their own.
Morphemes are the smallest units of grammar that convey meaning. They include roots (happi), prefixes (un) and suffixes (ness). By adding them together, we can create words that carry a distinct meaning (unhappiness).
Learning some of the most common morphemes can help to unlock the meaning of many different words.
This activity is just one of a selection included in James' resource pack 7 Spelling and Grammar Resources for KS1 and KS2 English which you can download here.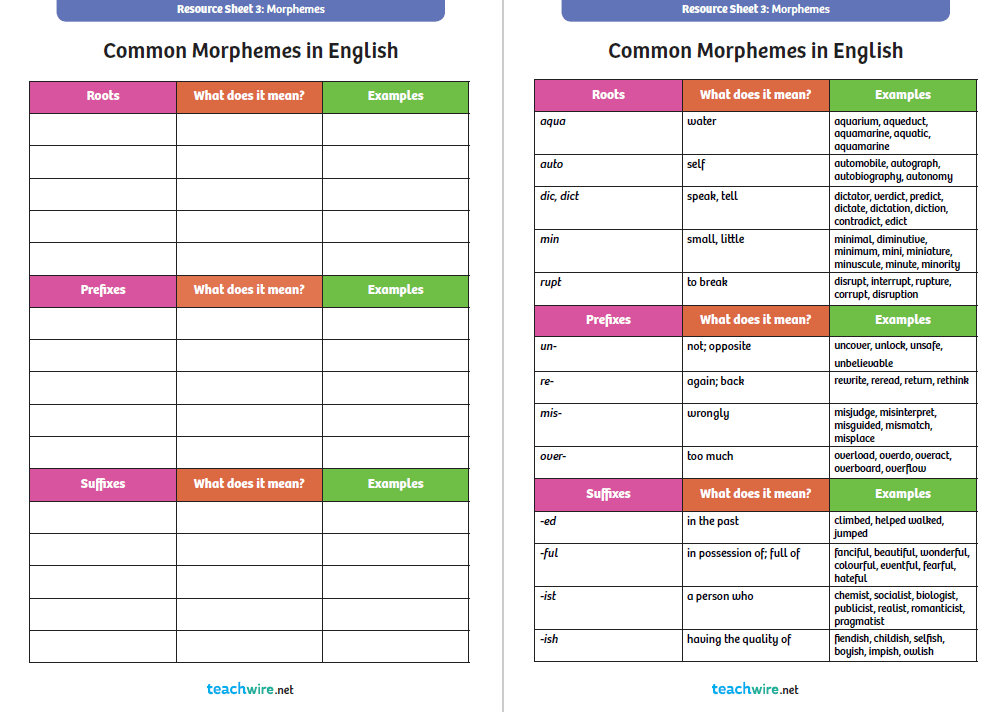 DOWNLOAD A FREE RESOURCE!
Common morphemes worksheet and blank sheet to collect morphemes in KS1 and KS2 English