PDF lesson plan for KS1 art, based on The Tiger Who Came to Tea
Drawing can be a daunting task for many children, so it is vitally important that their first experiences are filled with awe, wonder and a good sprinkling of fun.
Drawing can link to many parts of the curriculum or can be a standalone art lesson, where learners can develop a wide range of skills. Inspiration can come from the children's imagination, or they can observe the world around them. In this session we'll look at a wide range of ideas to develop drawing in Key Stage 1 linked to the Chinese Year of the Tiger, and the beloved children's book, The Tiger Who Came to Tea.
What they'll learn
To use a wide range of drawing tools to create different marks
To draw with confidence from imagination and from observation
Begin to control the types of marks made by a range of media
To describe the work they create and the work of others
To use a sketchbook to explore new ideas and experiences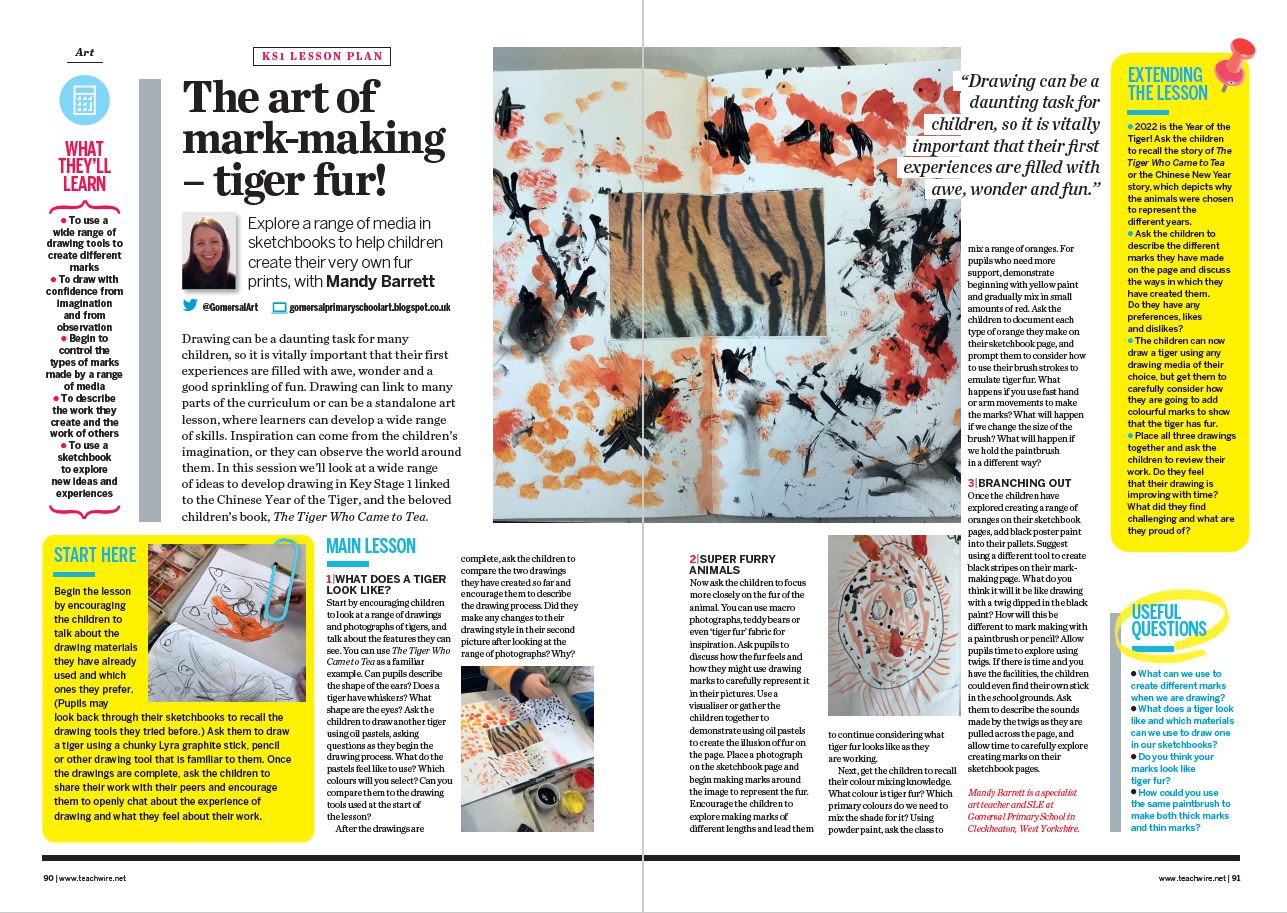 DOWNLOAD A FREE RESOURCE!
Art lesson KS1 – The Tiger Who Came to Tea