Three-page medium-term plan PDF
One of the few benefits of life under lockdown was that many of us began to re-engage with nature.
Restricted to a few precious hours outside, we rediscovered the beauty of the natural world on our own doorsteps, whether in the great outdoors or our local park.
On these pages you'll find a sequence of lessons in KS2 art and design aimed to help children reconnect with nature.
But we're not reaching for the rucksacks and heading off for a week in the wilderness – instead, we're focusing on noticing, appreciating and responding to the natural world that waits just a few steps from every urban classroom.
Learning objectives
To capture contrasts in the environment
To think about shape and structure in the built environment
To explore contrasting textures in the environment
To develop use of line and tone through observational drawing
To develop children's thinking about composition
To think about design
Robert Watts is senior lecturer in art and design education at Roehampton University, where he teaches and supervises student teachers in primary and secondary schools. His recent PhD focused on using photography and interviews to explore children's perceptions of beauty in urban and rural environments. See more of his work at artandeducation.co.uk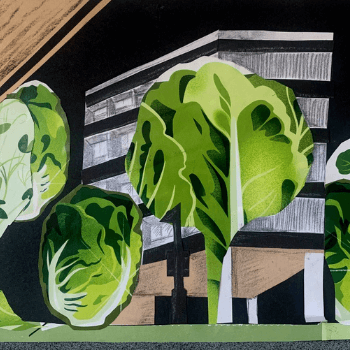 DOWNLOAD A FREE RESOURCE!
Art KS2 – explore urban life in this six-week unit