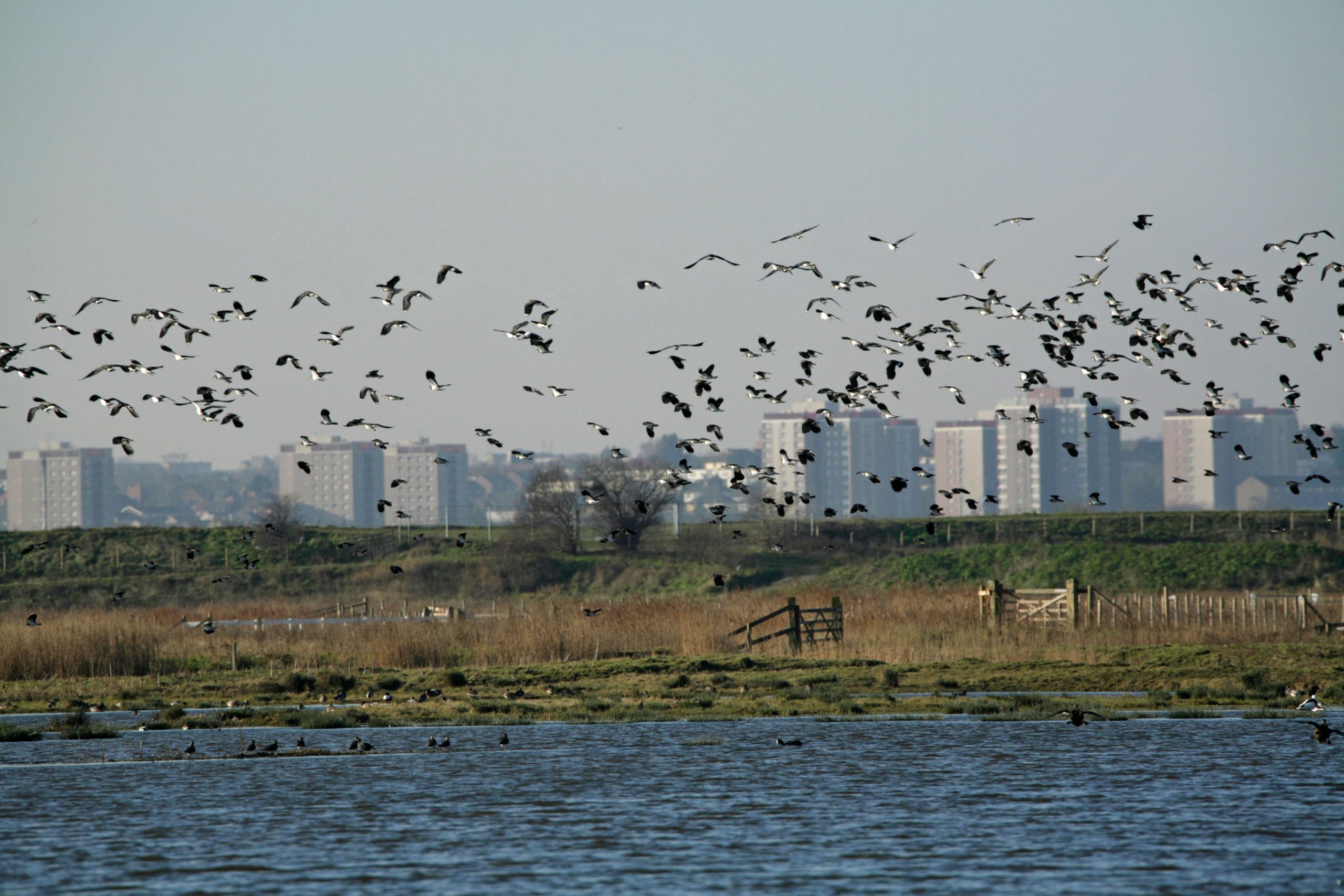 Full View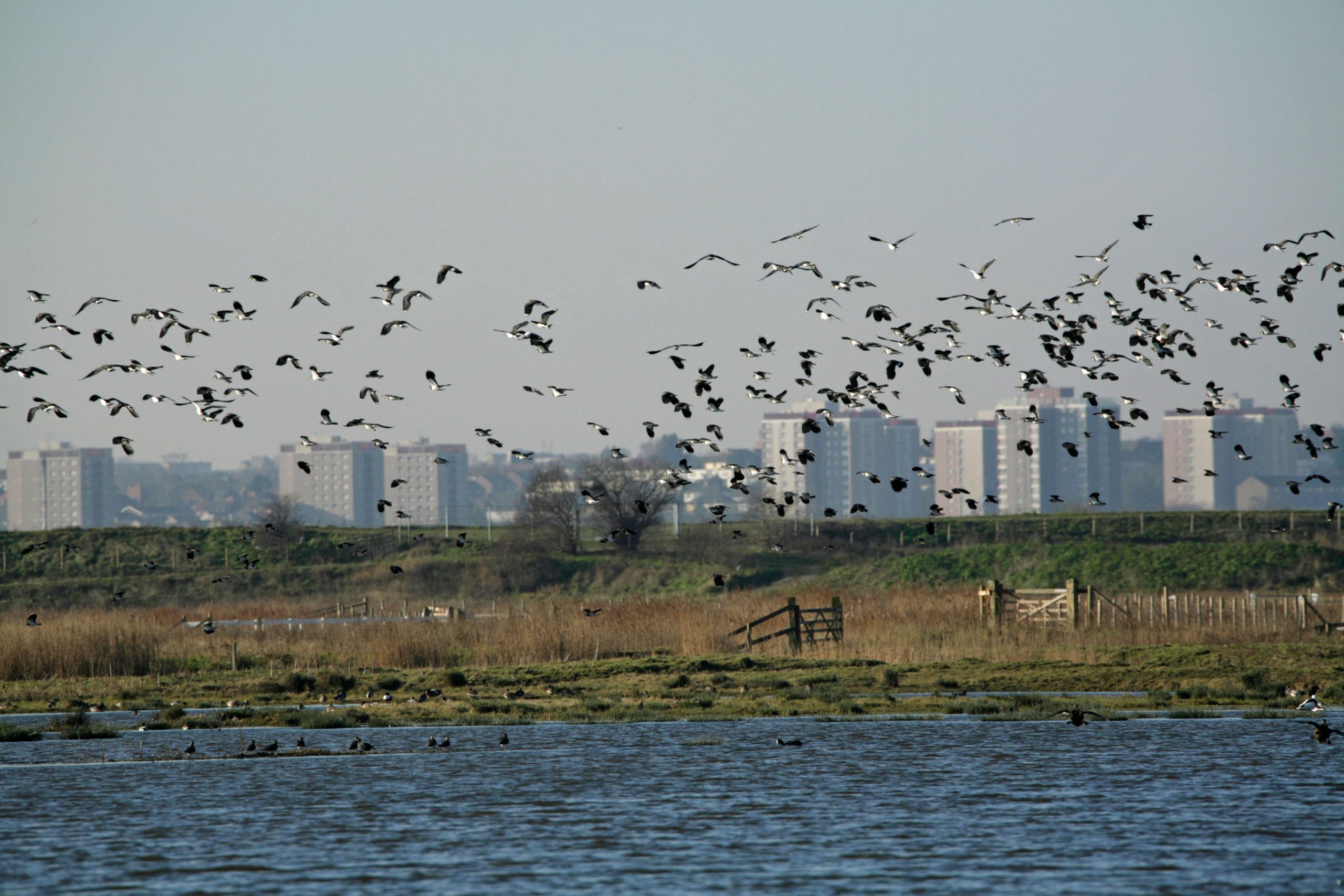 Photos of RSPB Rainham Marshes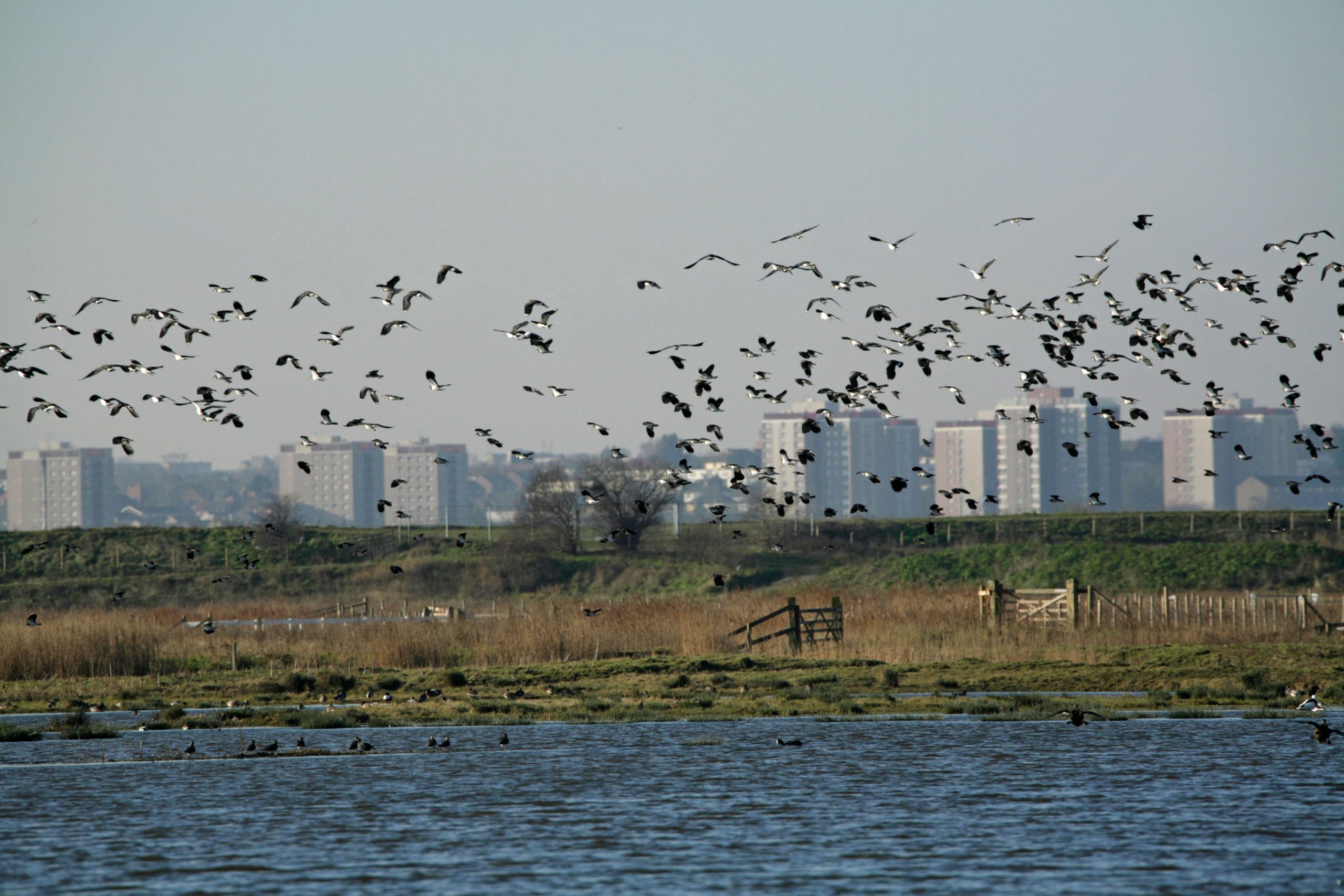 What will students see and do?
Rainham Marshes consists of over 1,000 acres of grazing marshes situated in the Thames Estuary in London. The RSPB is responsible for its conservation work, and the site welcomes students on rewarding and educational trips all year round.
On a trip to Rainham Marshes, pupils can spend the morning exploring the reserve and spotting birds, cattle, insects and rare plants in nature. There are birds to thrill every age group, from dainty lapwings to majestic peregrine falcons. Students can spend time completing worksheets to log all their bird sightings and animal encounters throughout the visit.
You can use the lunchroom facilities for a break and to re-energise, then stop by the visitor centre for more facilitator-led workshops and conservation education.
There's plenty to see and learn for any science and geography trips, but that's not all: Rainham Marshes is a former military firing range, so you can also enjoy spotting decommissioned military heritage for a spot of history too.
Rainham Marshes is packed with life in spring and summer, with hundreds of bird species around, and keen eyes may even spot water voles, grass snakes and wasp spiders.
---
How does the trip link to the curriculum?
RSPB Rainham Marshes offers a wide range of educational activities for students. Aside from independent exploring, school groups can visit the education centre to participate in programmes linked to the national curriculum.
Early years through to A-level students are welcome on the courses offered. Each one lasts two hours and covers a host of valuable science and geography concepts tied to the learning outcomes for every stage of the curriculum.
There are five programmes suitable for early years and KS1 students: 'Brilliant birds', 'Discovering land minibeasts', 'Discovering pond minibeasts', 'Seasonal sensory walk' and 'Plant detectives' (KS1 only).
For KS2 students, there are five courses, which build on the information taught in KS1 classes, encouraging more exploration and critical thinking in budding young scientists. These courses include 'Investigating minibeasts', 'Living things and their habitat', 'Pond habitat study', 'Discovering birds' and 'Investigating rivers'.
KS3 students are invited to learn more about geography and ecology with two programmes, 'Geographical fieldwork' and 'Science ecological investigations and sampling'.
For GCSE and A-level students, there are courses that link directly to the learning outcomes for their upcoming qualifications. Learnings from these courses can later be assessed in coursework. There are four options:
– GCSE Geography: 'Rivers and flooding'
– GCSE Biology: 'Ecological fieldwork techniques'
– A-level Biology: 'Sampling biodiversity'
– A-level Geography: 'Ecosystems and sustainability'
GCSE and A-level programmes at Rainham Marshes are highly recommended as a means of getting busy students out of the classroom and experiencing science in a practical capacity.
Subjects covered
---
Teaching resources provided
To begin, you can enrol your children in the Wild Challenge to get them interested in wildlife. This award scheme is aimed at primary school children, who can progress through the bronze, silver and gold levels at their own pace. You'll submit their evidence, and the RSPB will send out individualised certificates once they've finished each one.
The RSPB recommends that you show students an introductory PowerPoint presentation about the charity and its mission before the trip. You can also encourage them to browse through the kids' section of the RSPB website.
If you're planning to complete the workshops at Rainham Marshes, you should download the worksheets provided for each course. These documents include information about the learning outcomes and assessment methodologies as well as any relevant pre-learning required before the trip.
Finally, don't forget to print out 'Spot it!' worksheets to keep children occupied throughout the day. You can also download teachable resources that cover topics such as 'Food and water for nature', 'Dwellings for nature' and 'Nature detective tools'.
---
Minimum and maximum group size
You can choose how many students to bring to Rainham Marshes. However, some workshops won't run without sufficient students.
For more information relating to the size of your group, you can contact the team by emailing schoolbookings@rspb.org.uk or calling 01708 899 844.
---
Details of risk assessment
The staff at Rainham Marshes will send you a personalised risk assessment before your trip, but you are encouraged to create your own risk assessment that meets your school's criteria.
PLANNING
Don't miss our downloadable A-Z guide on completing a risk assessment
---
Facilities on-site
The reserve has all the necessary facilities for a school trip. This includes parking, dining, accessible toilets, a gift shop and guided walks. You can view full facilities information on the website.
---
Opening times
RSPB Rainham Marshes is open Tuesday to Sunday. Between February and October, opening hours are 9.30am to 5pm; during November to January, they are 9.30am to 4.30pm.
---
Pricing
The cost of a half-day visit is £4 per primary school pupil, £5 per secondary school pupil and £6 per A-level student. The cost for a full day is £6.50 per primary school pupil, £8 per secondary school pupil and £10 per A-level student.
However, minimum charges range from £80–£160, so check with the booking office when you reserve your place.
---
Travel arrangements
The reserve is accessible by coach. Take the junction off the A12 of the M25 and follow the A1306 until you reach New Tank Hill Road in Purfleet – you'll find the reserve there.
Address
New Tank Hill Road, Purfleet, Essex
RM19 1SZ
---
Enquire Now
Book your school trip to RSPB Rainham Marshes
For information on booking your school trip to this venue, click below.