This beautiful reading journal was created by English, media and film studies teacher Meera Chudasama. Read all about how she put it into action in her own classroom.
Reading journal contents
This 30-page PDF contains a number of different reading activities that will inspire pupils to think about the books and characters they've been exploring.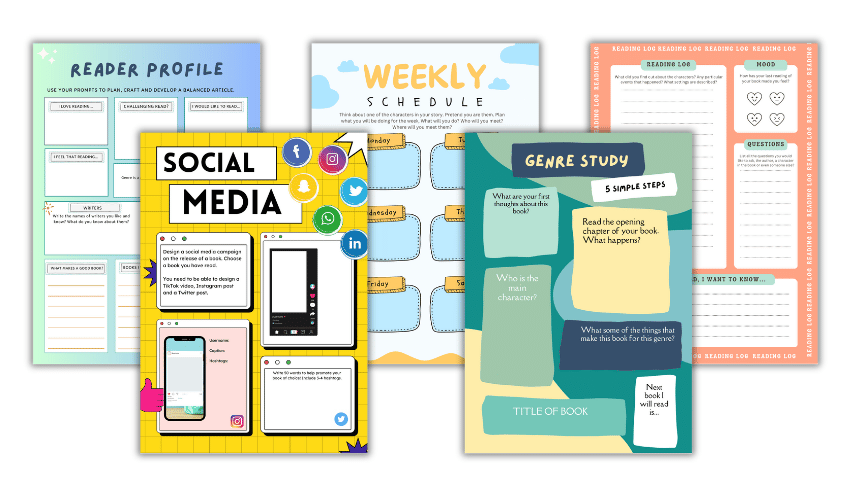 Firstly, pupils can decorate the front cover of their reading journal to personalise it. There's then space for pupils to create a reader profile, jotting down what genres they like, how they feel about reading and any characters or writers they particularly like.
Reading log
Throughout the document there is the opportunity for students to write about 12 different book they've read. There is space to record:
What happened
How the book made them feel
Questions they have
Reading activities
This reading journal also contains lots of other book activities for students to have a go at. These include:
Genre study in five simple steps
Design your own book cover
Design a social media campaign for the release of a book
Draw a map of the key places in the story
Write a short reading newsletter
Author letter template
Storyboarding activity
Create a weekly schedule for the character in your story
Diary entry from a character's POV
Doodle page
Word bank worksheet
List of books students want to read
Self-reflection worksheet
30-day reading challenge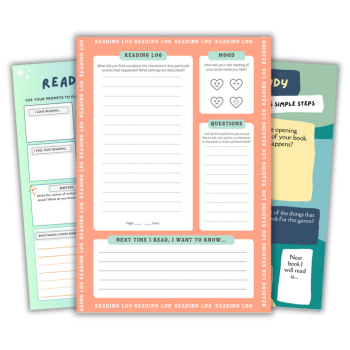 DOWNLOAD A FREE RESOURCE!
Reading journal – Free printable booklet for schools