Example word web plus blank template
This resource gives an example word web for children, as well as a blank template for them to keep as they learn new words around the same topic.
Building a word web helps children to think carefully about the meaning of a new word and how it is connected to the words they already know.

---
This activity is just one of a selection included in James' resource pack 7 Spelling and Grammar Resources for KS1 and KS2 English which you can download here.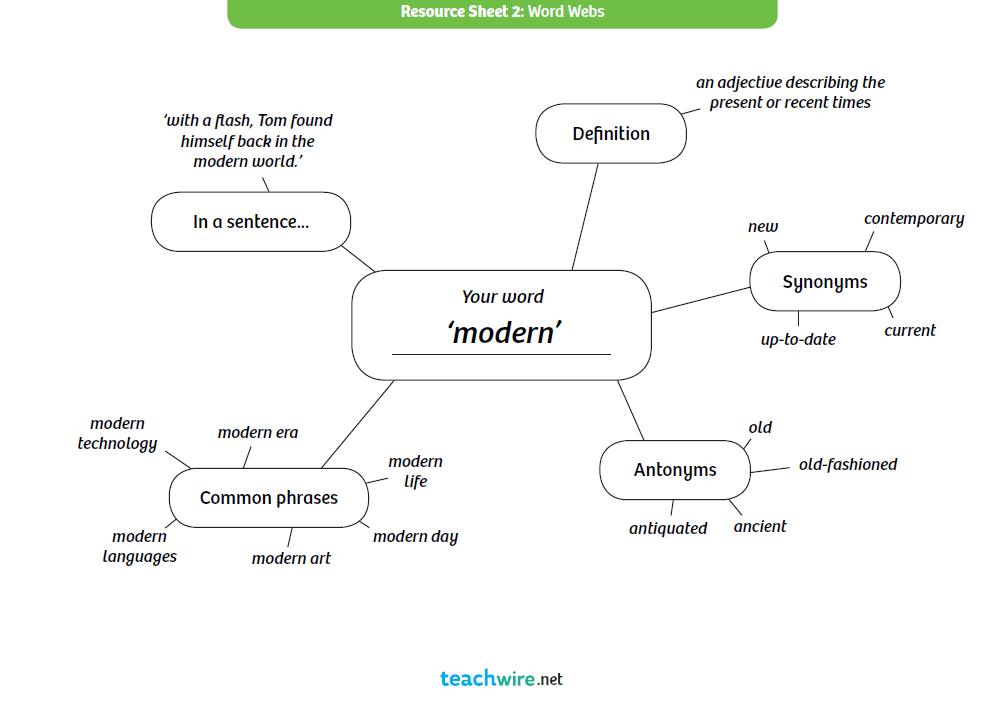 DOWNLOAD A FREE RESOURCE!
Blank Word Web Template and Example for KS1 and KS2 English