Canal & River Trust – Stoke Bruerne Canal Museum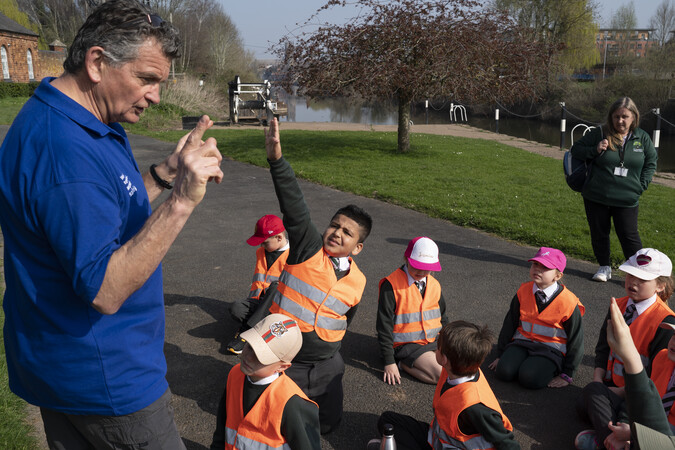 Full View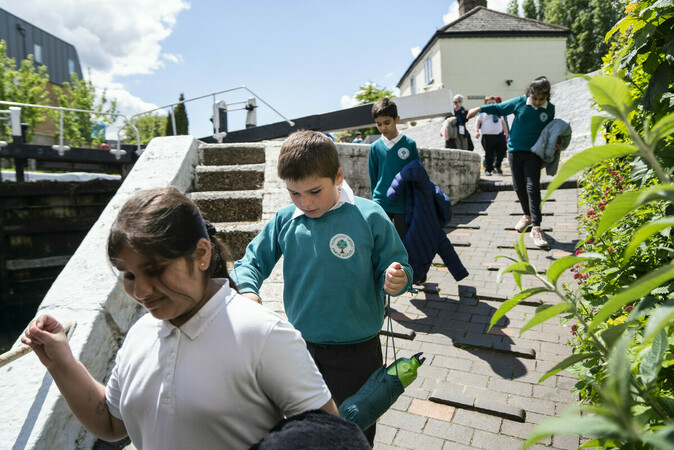 Full View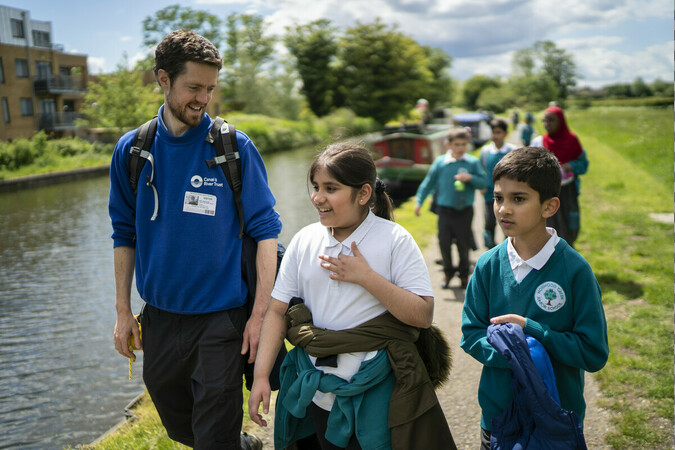 Full View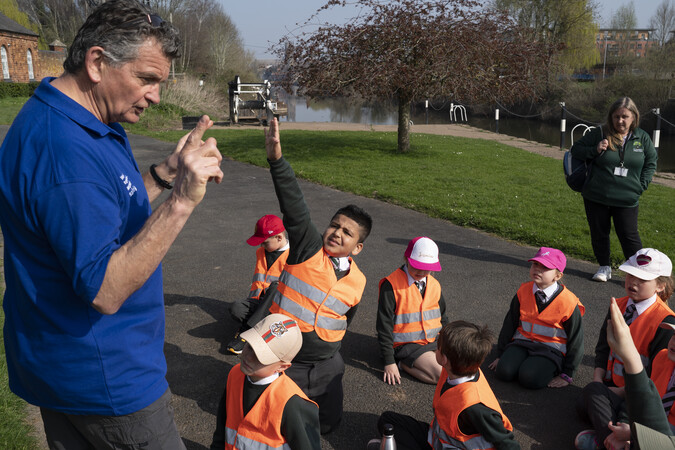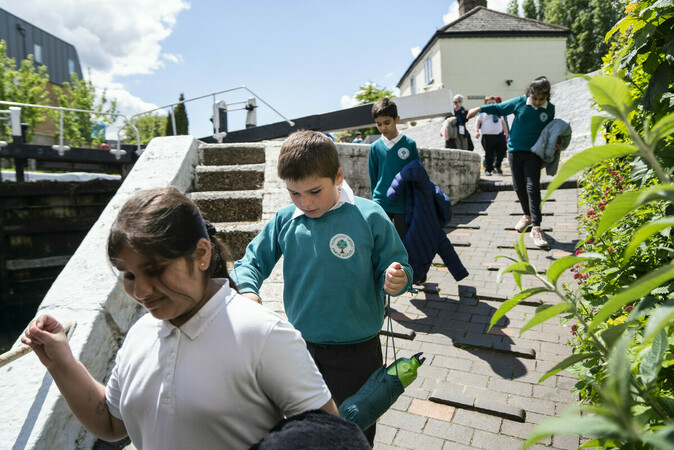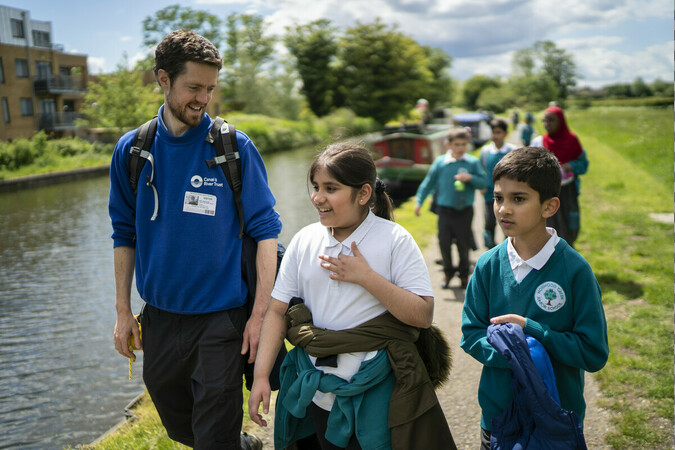 Photos of Canal & River Trust – Stoke Bruerne Canal Museum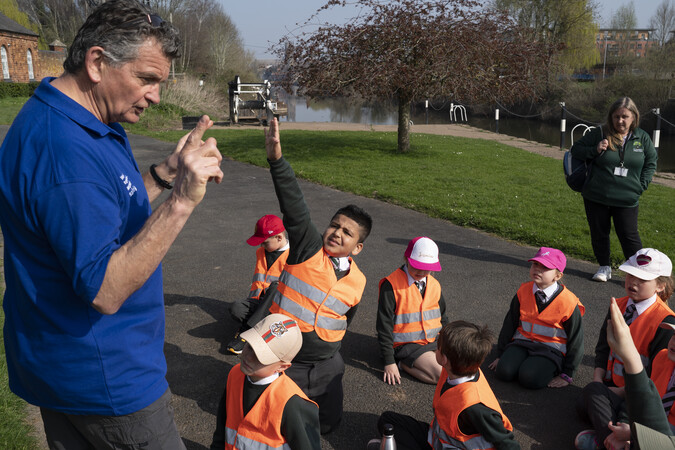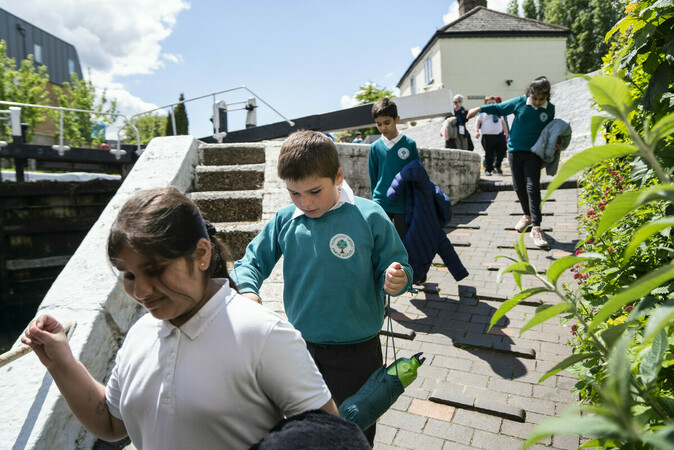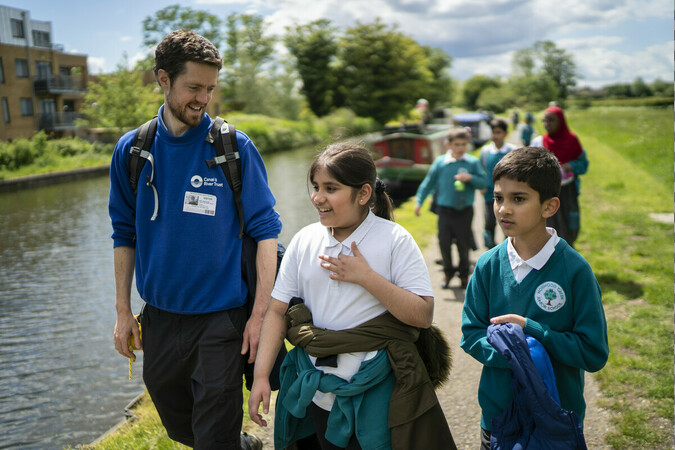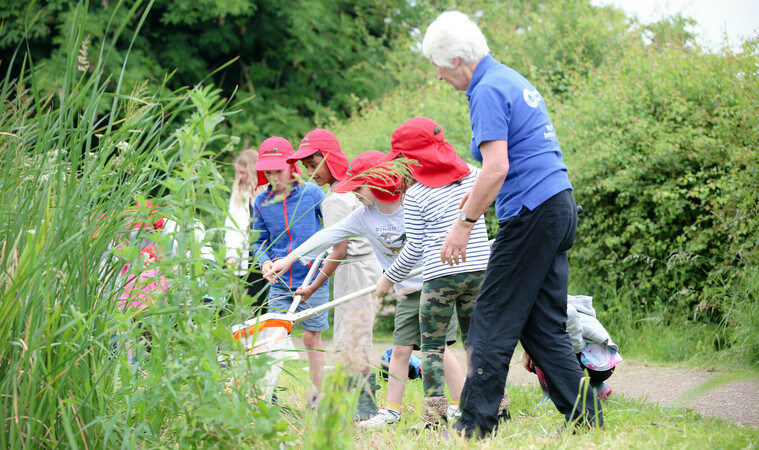 What will students see and do?
Stoke Bruerne Canal Museum in Northamptonshire spans across two floors of a historic corn mill. It was the first canal museum of its kind and offers a fascinating insight into the history of Britain's canals, teaching students about our vast and varied waterway heritage through a variety of interesting exhibits.
They'll learn in-depth about the construction challenges and engineering feats involved in building the Grand Union Canal and how the canal system fuelled Britain's Industrial Revolution.
There are a variety of interesting exhibits including models of historic narrowboats and barges, historic canal footage and even a boatbuilder's workshop.
Outside the museum you'll find 'Sculptor', originally built in 1935, which is one of the few working historic boats that still lives on the canal.
As well as the museum, there are a range of other educational activities available in Stoke Bruerne, including boat trips by the Stoke Bruerne Boat Company and Stoke Bruerne Brick Pits Nature Reserve. Groups can also take a woodland walk up to Blisworth Tunnel, the ninth longest canal tunnel in the world!
---
How does the trip link to the curriculum?
Students will learn how and why the canals were created, and explore how people lived and worked at the time. The education team also offers activities and workshops, including water safety sessions.
Workshops for KS1 and KS2 available at the museum include:
– Build a canal
– Canal people
– How does a lock work?
– Building bridges
– Fishing taster session
– STEM workshops
Subjects covered
---
Teaching resources provided
The canal museum has lots of helpful free resources available for teachers, including a local map, which can all be downloaded on the website.
---
Minimum and maximum group size
For information on minimum and maximum group size please contact the venue.
---
Details of risk assessment
Stoke Bruerne Canal Museum offers a risk assessment document for teachers to use, and you can visit freely beforehand to meet the team and devise a bespoke programme to suit your students.
PLANNING
Don't miss our downloadable A-Z guide on completing a risk assessment
---
Facilities on-site
Toilets with disabled access are available, as well as bag and coat storage.
There is coach parking onsite.
For eating and drinking, there is a small café on-site, as well as both an indoor and outdoor picnic area to prepare for any weather conditions. There is also a museum shop to visit.
---
Opening times
The Stoke Bruerne Canal Museum is open Wednesday to Sunday from 10am to 4pm. However, the museum's education team may be able to arrange alternative opening times for larger groups.
---
Pricing
For groups of up to 25 children, it costs £3 each, or £2.75 per head for larger groups. Accompanying adults are free. Any workshops and activities led by the explorer education team are also free of charge.
If you'd like to book an additional boat trip, there are two companies available that provide them: Stoke Bruerne Boat Company and Boat Inn.
For Stoke Bruerne Boat Company, a 25-minute trip will cost £2.50 each for all pupils and staff. There is a maximum of 26 passengers, but they are able to stagger trips to accommodate larger groups.
For Boat Inn, a 25-minute trip starts from £3 per child and £4 per adult, but discounts are available for large groups.
Payment methods can be arranged at the point of booking.
---
Travel arrangements
Stoke Bruerne itself is a tiny village located in the rural countryside of Northamptonshire. It is accessible via the A5, from the M1.
As a small village, parking is tight, but there is free coaching parking available.
The closest train stations are Milton Keynes or Northampton and there are public buses available from both to Stoke Bruerne.
There are brown tourist signs to follow from the A5 to find the museum, but it is easy to find with a Sat Nav.
Address
Stoke Bruerne, Towcester, Northamptonshire
NN12 7SE
---
Enquire Now
Book your school trip to Canal & River Trust – Stoke Bruerne Canal Museum
For information on booking your school trip to this venue, click below.