Carymoor Environmental Centre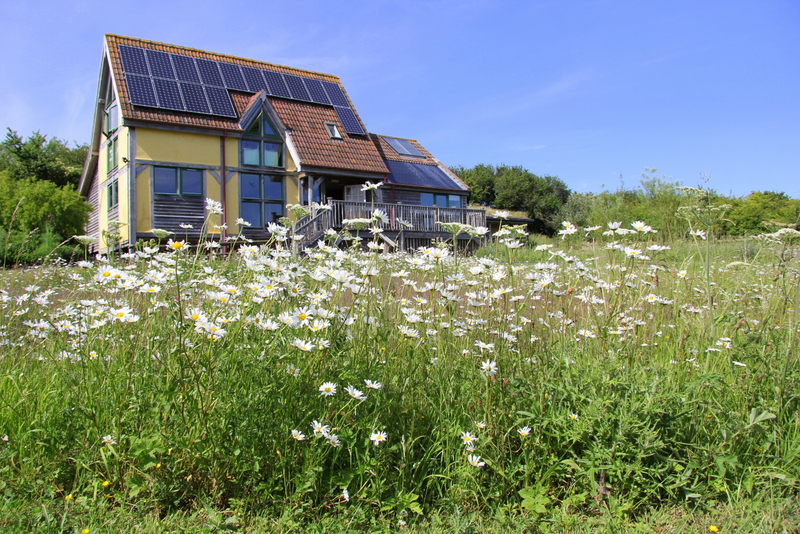 Full View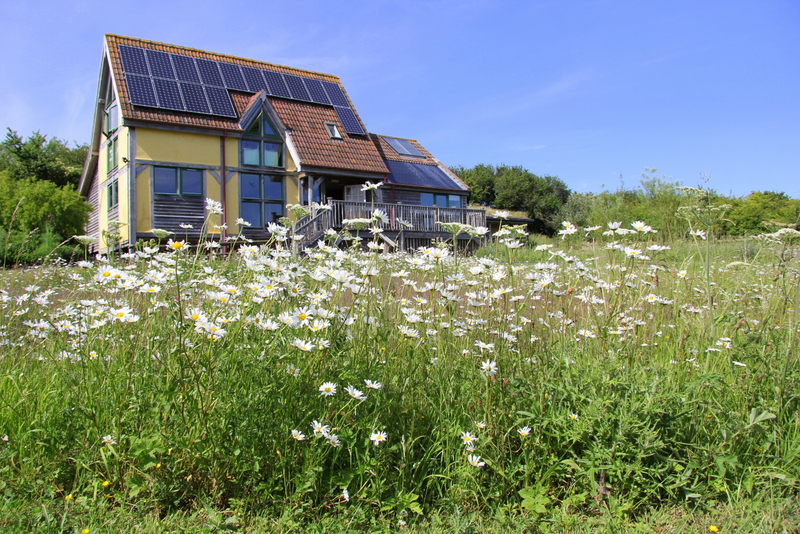 Photos of Carymoor Environmental Centre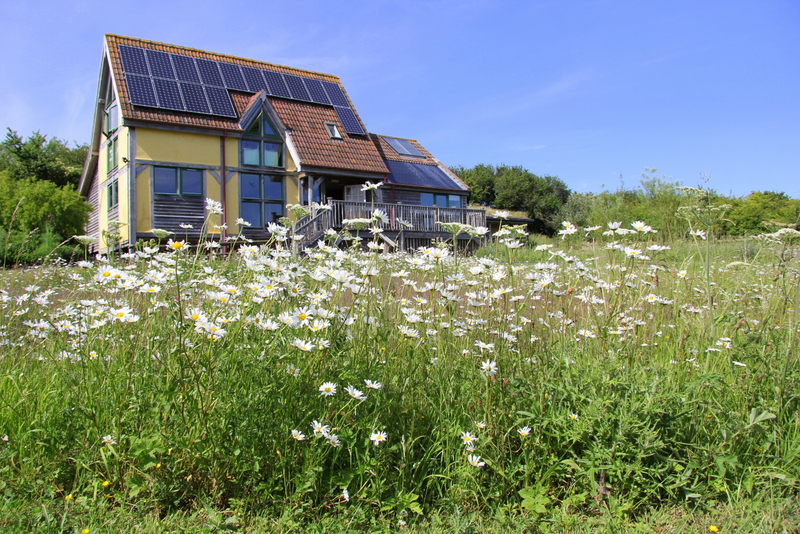 What will students see and do?
Carymoor Environmental Centre is situated on a capped landfill site that is being repurposed into wildlife habitats. It was founded by Hamish Craig, a retired navy officer and school teacher who first came to the site in 1996. Great Crested newts had been found and Hamish, who was then chair of the local Wildlife Trust group, was asked how best to protect them. Hamish subsequently worked with Wyvern Waste, the owners of the site, to set up a visitor centre where people could see the landfill site and learn how to live more sustainably.
The centre strives to create homes for a diverse range of wildlife, from birds and mammals to insects and plants. Over the last 30 years, strict controls have been introduced over emissions from capped landfill sites, making the creation of grasslands, woodland and even wetlands sometimes possible on land that will rarely be suitable for agriculture or building developments.
This work shows the exciting opportunities for habitat restoration on the post-landfill landscape, which may be achievable on some of the hundreds of landfill sites there are across the country.
Bring your class to Carymoor Environmental Centre for a unique and unforgettable experience. There's access to a Waste Transfer Station, a capped landfill site, a beautiful nature reserve, sensory and wildflower gardens, a replica shantytown, a Celtic roundhouse, a forest school area and sustainable buildings.
The centre brings green issues to life all year round and also offers interactive workshops and history days, which cover the Bronze Age and Iron Age through to the Anglo Saxons.
The wide variety of habitats attract a huge array of flora and fauna – deer, rabbits, foxes, stoats and badgers roam across the site on a daily basis, while flocks of goldfinch, meadow pipit, pied wagtails, linnet and yellowhammer visit in the winter to forage on the seed-rich plants and large insect populations. The winter-waterlogged grasslands also attract common snipes, jack snipes and green sandpipers, while kestrels, buzzards, sparrow hawks and barn owls are often seen, attracted by the high populations of prey mammals, birds, and invertebrates.
All three newt species are present, frog and toad populations are growing, and grass snakes and slow worms regularly gather under metal sheets placed on the ground around the site.
---
How does the trip link to the curriculum?
Workshops on offer for EYFS-KS1 include:
– Fairytale Days
– Stick Man Day
– Animal Superheroes
– Wild Days Out
For KS1 and lower-KS2, choose from:
– Henry the Hedgehog is Missing
– Eco Pirates
– Plant Detectives Day
KS2 pupils can take part in:
– Stone Age Day
– Natural Disaster Day
– Vikings
– Anglo Saxons
– Crafty Celts: The Iron Age
– CSI Carymoor
– Survival Day
– Day at the Dump
The centre can also offer a range of outreach assemblies, cross-curricular workshops and project days that will bring green issues to life in your school.
Carymoor Environmental Centre's Schools Against Waste team can help raise awareness on the importance of recycling.
Subjects covered
---
Teaching resources provided
Get in contact to discuss your curriculum objectives and the sorts of learning resources Carymoor Environmental Centre may be able to provide.
---
Minimum and maximum group size
Carymoor Environmental Centre can accommodate a maximum of 80 pupils per day. However, most of the workshops are suitable for a class of 30 students. If your needs vary much from this, get in contact to discuss what would be the best option for you and your class.
---
Details of risk assessment
Risk assessments are available on request and teachers are welcome to come for a pre-visit prior to a trip.
PLANNING
Don't miss our downloadable A-Z guide on completing a risk assessment
---
Facilities on-site
All of the buildings are available for hire and provide a relaxing location to hold meetings, events and courses. Equipment such as projectors, screens, laptops and flip charts are available to hire and refreshments can be provided on request.
---
Opening times
Monday-Friday: 9am-5pm
---
Pricing
1-35 children: £235 + VAT (plus £30 + VAT for history/craft days)*
36-45 children: £360 + VAT (plus £45 + VAT for history/craft days)*
46-60 children: £470 + VAT (plus £60 + VAT for history/craft days)*
School outreach (assembly and up to four workshops): £235
Virtual Wild Day Out session: £200 + VAT
Virtual bite-sized sessions: £150 + VAT
Carymoor Environmental Centre offers a 10% reduction on site visits for groups who book three months or more in advance.
---
Travel arrangements
Carymoor is most easily reached through the landfill access at Dimmer, and there are parking options available – get in touch to discuss.
Address
Carymoor Environmental Centre, Dimmer Lane, Castle Cary, Somerset
BA7 7NR
---
Enquire Now
Book your school trip to Carymoor Environmental Centre
For information on booking your school trip to this venue, click below.