Scheme of work PDF Student booklet Teacher's guide
These resources were produced by Year 9 students and staff at St John's RC Comprehensive School, Gravesend.
As a starting point, students used the names on their local war memorial, carrying out research to produce biographies of soldiers from the local area.
With the help of local historians and surviving family members they used a variety of sources during their investigations including local newspapers, census returns and the Commonwealth War Graves Commission website.
Also part of the project was a group visit to Cambrai.
The teachers said that the project forged powerful links between the students and the young men they investigated, not much older than they are, who volunteered to serve their King and Country one hundred years ago.
Download includes
Teacher's guide PDF
Scheme of work PDF
Student booklet PDF
---
Canterbury Archaeological Trust was formed in 1976 to undertake excavations, research, publication and the presentation of the results of its work to the public. Download more of its resources here or on its website at canterburytrust.co.uk.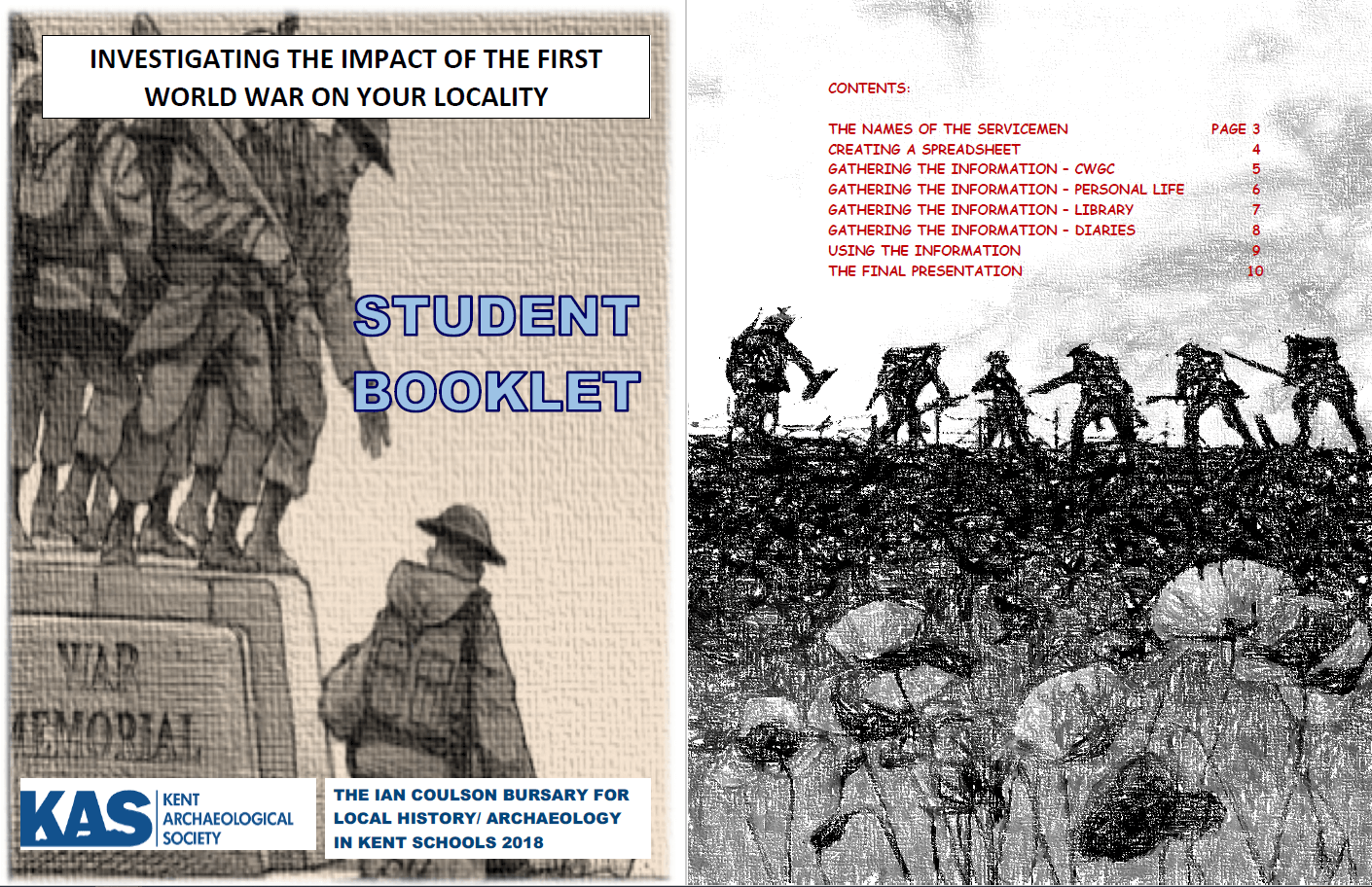 DOWNLOAD A FREE RESOURCE!
WWI scheme of work – The impact of World War 1 on your locality for KS3 history