This resource sheet is a bookmark for children to collect words as they read and then share in class.
Learning the meaning of an individual word is trickier than you might think – so much depends on the context. Dog, for example, might be common pet, but it might also mean to follow someone persistently.
As the language used in books is often very different to that used in conversation, much of the rich language children learn comes not from explicit vocabulary teaching, but from reading.
---
This activity is just one of a selection included in James' resource pack 7 Spelling and Grammar Resources for KS1 and KS2 English which you can download here.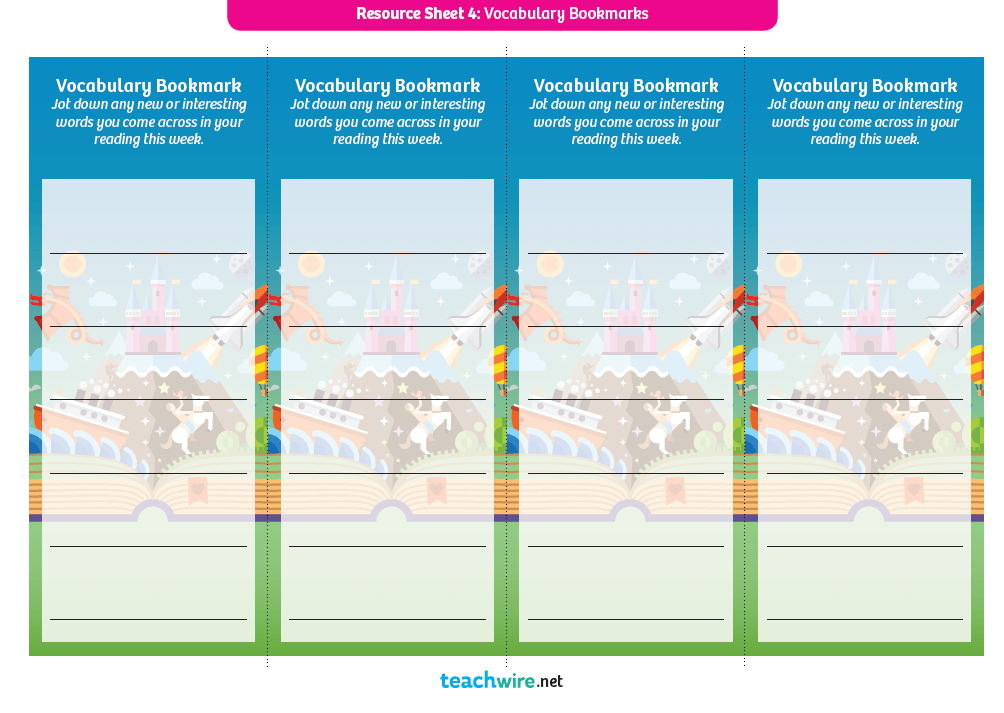 DOWNLOAD A FREE RESOURCE!
Word and Definition Collector Bookmark for KS1 and KS2 English