In this resource, pupils are tasked with solving a puzzle by coming up with an algorithm that their team can follow faster than anyone else.
This gives a way to introduce the idea of the solution to a problem being a set of instructions that allow others to 'solve' it with no understanding.
It also explores how different algorithms can solve the same problem but may not be equally good – some may be faster.
Children will learn about algorithms, computational thinking, testing and efficiency
Download includes
The Swap Puzzle activity sheet(PDF)
The Swap Puzzle (PowerPoint)
Computing Without Computers booklet (PDF)
You can also try this online swap puzzle Applet.
---
Teaching London Computing is a resource hub from CAS London and CS4FN. Download more Teaching London Computing resources here or on its website at teachinglondoncomputing.org.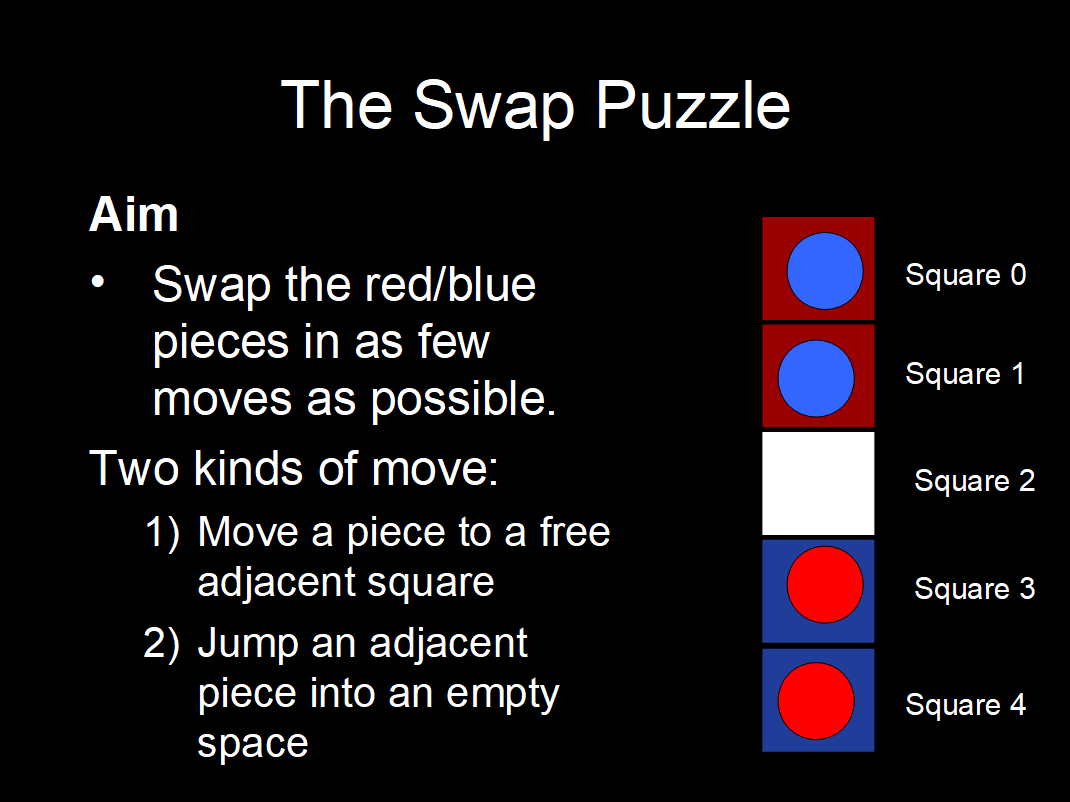 DOWNLOAD A FREE RESOURCE!
What is an Algorithm? – Swap Puzzles Worksheets for KS2 Computing