This story features a heartwarming tale of an unusual friendship.
In Pairi Daiza zoo, in Brugelette, Belgium, orangutans and otters have been seen playing together.
Mathieu Goedefroy, who works at the zoo, said "It makes life fun for both species."
The two animals live in the same area of the zoo, and the otters like to come out of the water to keep the great apes entertained.
This PDF resource includes this article, as well as accompanying activity ideas:
Discuss whether we still need zoos when we have nature documentaries, and animals are obviously far happier in their natural habitats. Alternatively, are zoos still essential for breeding programmes, rescuing animals and education?
Write a funny or serious conversation between the orangutan and the otters as a scene in a stage play.
Write a fact file about either species, with information on their natural habitat, diet, behaviour and any threats they face.
Write a recount of the last time you went to a zoo, farm or other venue which featured live animals.
---
To find out more about The Week Junior and to download its free resources, please go to schools.theweekjunior.co.uk.
Find the whole range of free Topical Tuesday resources here. Use this resource on International Friendship Day.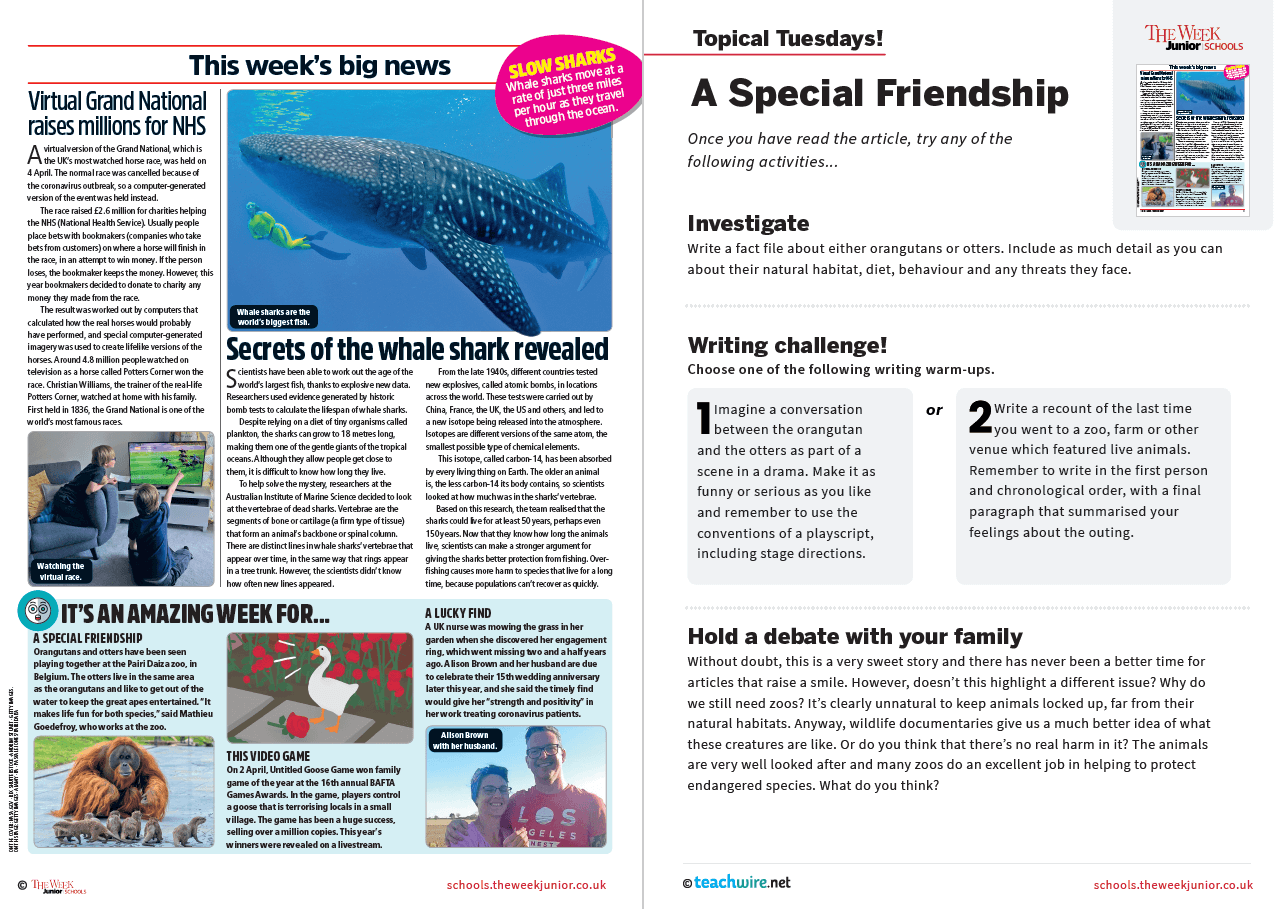 DOWNLOAD A FREE RESOURCE!
Topical Tuesdays from The Week Junior – A special friendship