At 1am on 29 March, the clocks went forward by one hour, marking the start of British Summer Time (BST).
The clocks change to BST, also known as Daylight Saving Time, every year on the last Sunday of March. It is done so that people can make the most of the extra hours of daylight there are during the summer.
The first person in the UK to suggest BST was a man called William Willett, who wrote about the idea in 1907. The change was introduced in 1916.
This PDF resource includes this article, as well as accompanying activity ideas:
Is changing the clocks twice a year still useful today? What do you think?
The clocks go back in autumn, as if you get to live a whole hour over again. If you could pick any hour of your life to experience again, what would it be and why? Write a recount about it.
Write a funny limerick about the clocks changing.
Find out what the reasons were for changing the clocks in the UK and why William Willet felt so strongly about it
---
To find out more about The Week Junior and to download its free resources, please go to schools.theweekjunior.co.uk.
Find the whole range of free Topical Tuesday resources here.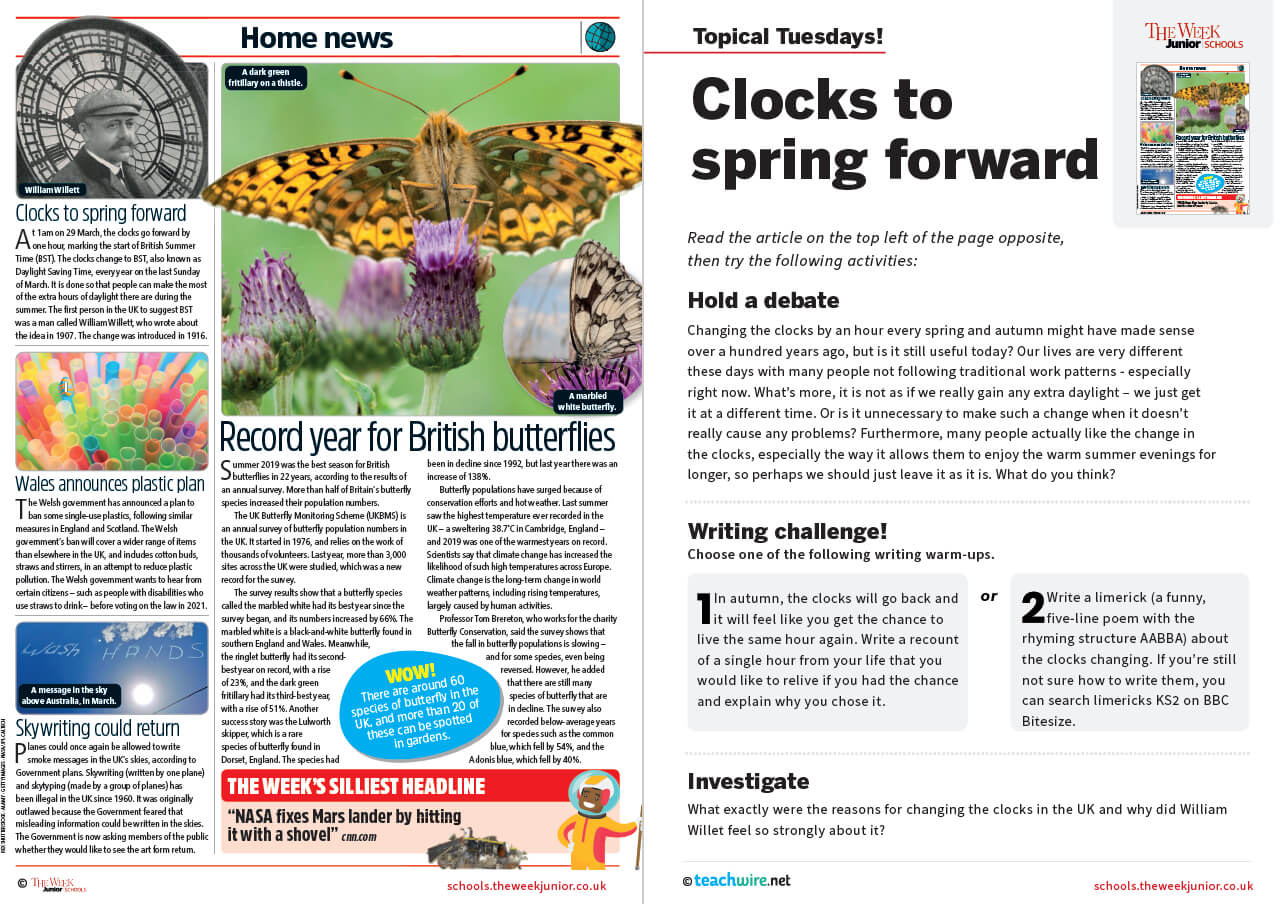 DOWNLOAD A FREE RESOURCE!
Topical Tuesdays from The Week Junior – Clocks spring forward