Times table grid download
This free 12×12 times table grid download is easy to print out and distribute to pupils in maths lessons. Pupils can fill in the missing numbers on the blank version, strengthening their multiplication skills and fostering a deeper understanding of the relationships within times tables.
Alternatively, the completed 12×12 times table grid serves as a helpful reference tool. They're really useful whether you teach in primary or secondary school.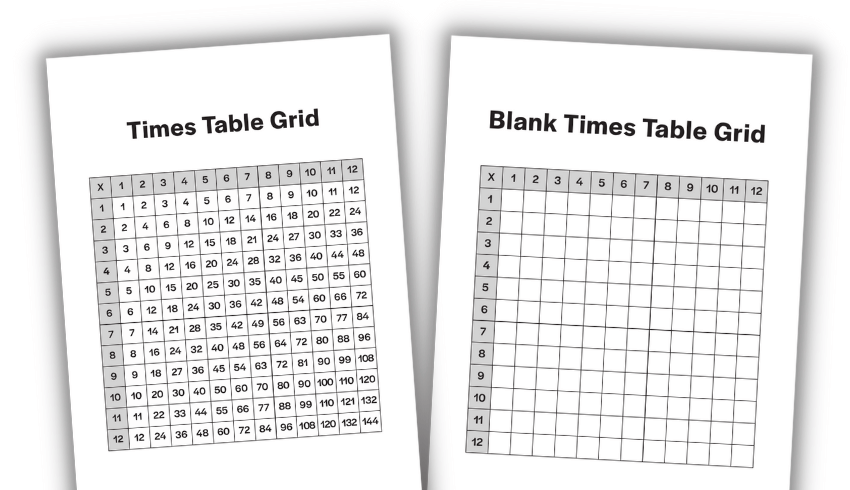 12×12 multiplication grids are useful for maths teachers in the classroom for several reasons:
Visual representation
Multiplication grids provide a visual representation of the multiplication table, making it easier for students to understand and remember multiplication facts.
The grid structure also organises the numbers in a systematic way, allowing your students to see the patterns and relationships between the numbers.
Multiplication fluency
By using the multiplication grid in your classroom, your students can practise and develop fluency in multiplication. It will help them learn and memorise multiplication facts more effectively by providing a structured format to follow.
They can also visually trace the rows and columns to find the product of two numbers.
Assessment
Use multiplication grids in school as an assessment tool to evaluate your students' understanding of multiplication. Give pupils timed tests or exercises where they have to fill in the missing numbers in the grid.
This will also allow you to gauge students' multiplication fluency and identify areas where they may need additional support or practice.
---
Using a times table grid
If you're planning how to teach times tables, 12×12 multiplication grids can serve as a valuable teaching aid that promotes understanding, fluency, and problem-solving skills.
To use one, start by identifying the numbers you want to multiply across the top and left side of the grid. Then locate the corresponding row and column to find the product.
Use a times table grid in the classroom for repetitive drills, memorisation or problem-solving activities.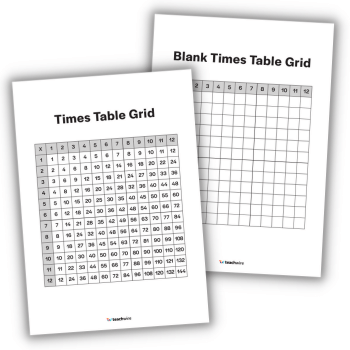 DOWNLOAD A FREE RESOURCE!
Times table grid – Free printable blank and completed 12×12 versions