Between 1975 and 1977 archaeologists were excavating a site near Canterbury's Norman Castle. Some clay floors had been found and several Roman objects had been uncovered. It was then that they discovered two skeletons in a shallow pit…
When had they died? Who were they? What happened to them?
---
Canterbury Archaeological Trust was formed in 1976 to undertake excavations, research, publication and the presentation of the results of its work to the public. Download more of its resources here or on its website at canterburytrust.co.uk.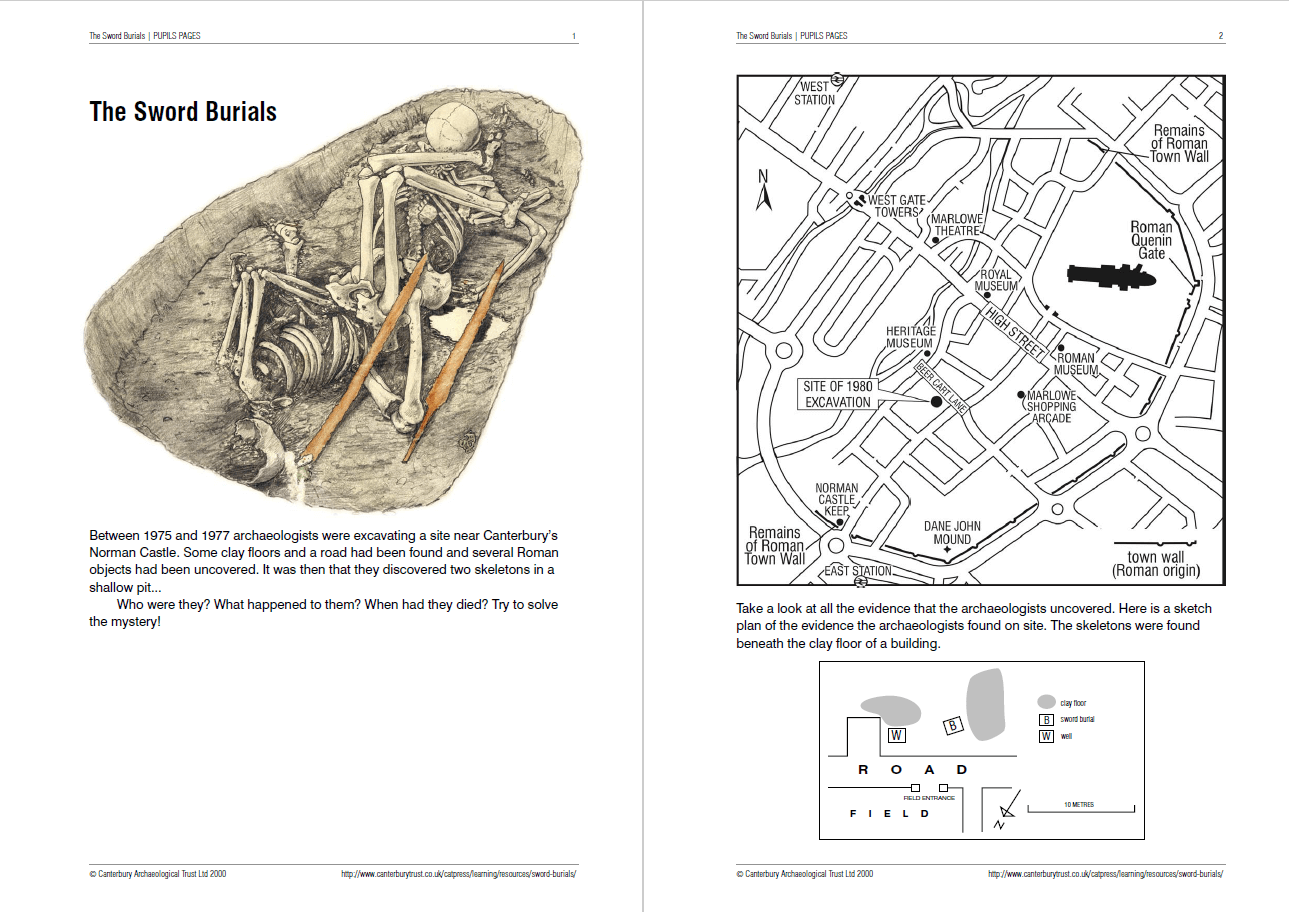 DOWNLOAD A FREE RESOURCE!
The Sword Burials – Archaeology activity for KS3 History