Benji Davies' The Storm Whale is a much-loved picturebook with beguilingly simple illustrations and very few words on each page. You can read it to a Year 1 class in a matter of minutes.
However, almost everything the story has to say is not put into words. True understanding requires a quite extraordinary level of inference that we have found to challenge older children (and some adults!).
In The Storm Whale we get to know a boy called Noi, who lives with his dad (and six cats) in what appears to be an isolated island coastal community.
We don't get a glimpse of any other people, and the depiction of other houses is of them set-apart.
The housing is ramshackle, and the mod-cons limited. But, the real hardship of Noi's life is the fact that his father leaves him alone from early morning until after dark, while he fishes for a living.
And even if you don't yet know the story, you'll have now worked out the main thrust of the book: Noi is alone – and, it turns out, lonely – most of the time.
His discovery and befriending of a small, beached whale leads his hard-working dad to recognise his son's loneliness. We then witness the beginnings of a more shared life together.
Sensitive issues
It is a gently expressed story, but nonetheless you should handle it with sensitivity. Many children have hard-pressed parents, single or otherwise, and do not get the time and attention they crave.
Be aware that The Storm Whale may touch some children very differently to others, and you may have to address issues.
However, the fact that the story emphasises the father's love for his child is important and is worth focusing upon.
Use the downloadable activity and discussion ideas to help your pupils truly grasp the magic of this title.
Christine Chen and Lindsay Pickton are primary education advisors (primaryeducationadvisors.co.uk) supporting English development nationally.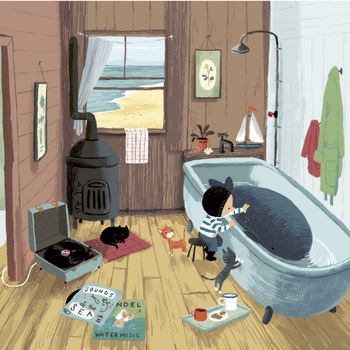 DOWNLOAD A FREE RESOURCE!
The Storm Whale – Books for topics KS1