PDF featuring lesson plan, extracts and three worksheets
This excellent KS2 lesson plan uses Roald Dahl's classic George's Marvellous Medicine to learn all about the power of words.
There's a starter activity, three main activities and an extension for children to work through in this resource, which will help them identify alliteration, onomatopoeia and rhyming patterns in Roald Dahl's poetry and exploring their effect on the reader.
Activities include writing an original poem using Roald Dahl's work as a model, using the Revolting Rhymes resource to come up with new rhyming words for Roald Dahl's poem, and using alliteration to come up with their own disgusting ingredients to drop into George's mixture.
There's even a great piece comparing Dahl's alliterative style to the Three Witches of Shakespeare's Macbeth.
You can find even more free Roald Dahl resources here.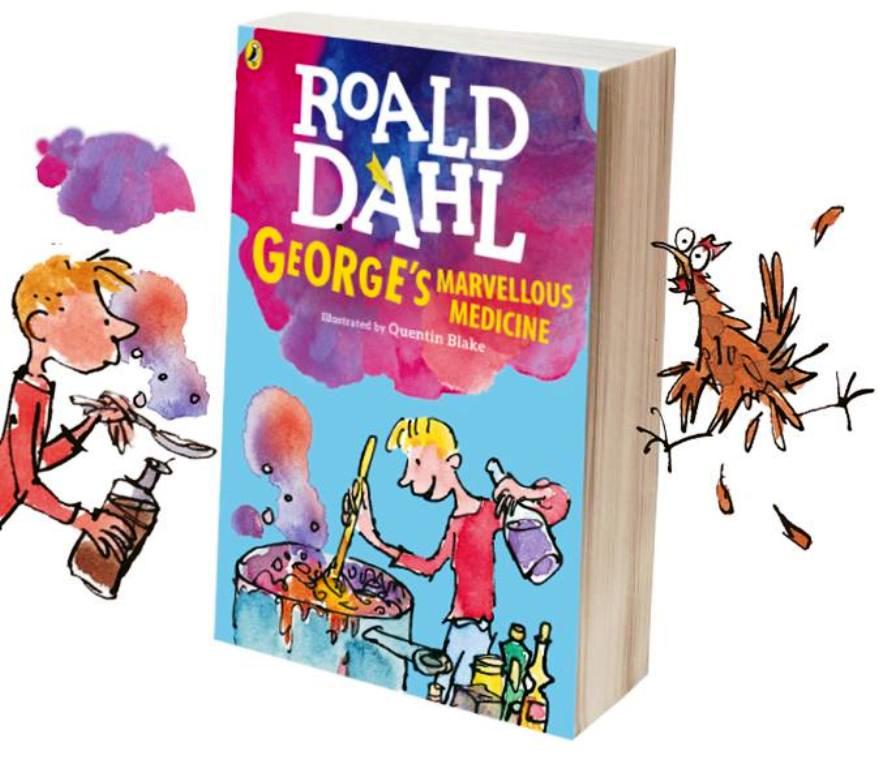 DOWNLOAD A FREE RESOURCE!
Teach alliteration and rhyme with this George's Marvellous Medicine lesson plan