Read activity ideas for using these square number resources here.
Teaching children that a square number is a number multiplied by itself is the final generalisation. Lots of teaching, learning and construction of a concept must come before. Deepening concepts and starting with 'why' is a powerful way to develop and strengthen understanding.
Use these activities to help pupils start with the concept of square numbers and take small steps to develop, strengthen and deepen their understanding.
This download contains
Frayer model worksheet: why a square is a square
12×12 grid
Squares, rectangles and sticks worksheet
10×10 grid, 1-99 number grid, 1-96 number grid
Blank number grids from 1×1 to 12×12
---
John Bee is head of KS2 and maths leader at a primary school. Follow him on Twitter at @mrbeeteach. Visit his website here.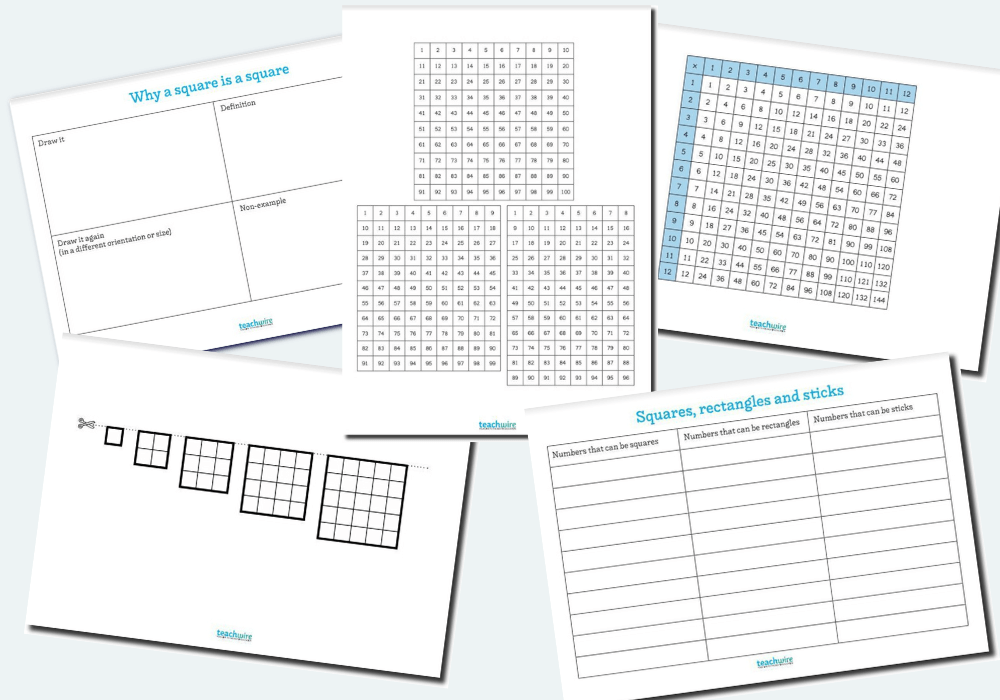 DOWNLOAD A FREE RESOURCE!
Square numbers KS2 – activity resources