Square numbers provide an interesting context for students to make conjectures and use algebra to prove them, says Colin Foster…
In this lesson, students examine how square numbers, and sums and differences of square numbers, relate to multiples of 4.
Modulus arithmetic is not used explicitly, but students are encouraged to make conjectures about what is possible and to prove these using simple algebra.
There are many opportunities for surprise and for students to see the power of algebra in establishing with certainty what must always happen for all numbers, no matter how large.
Download includes
Full PDF lesson plan
A task sheet containing empty number grids, intended to accompany the lesson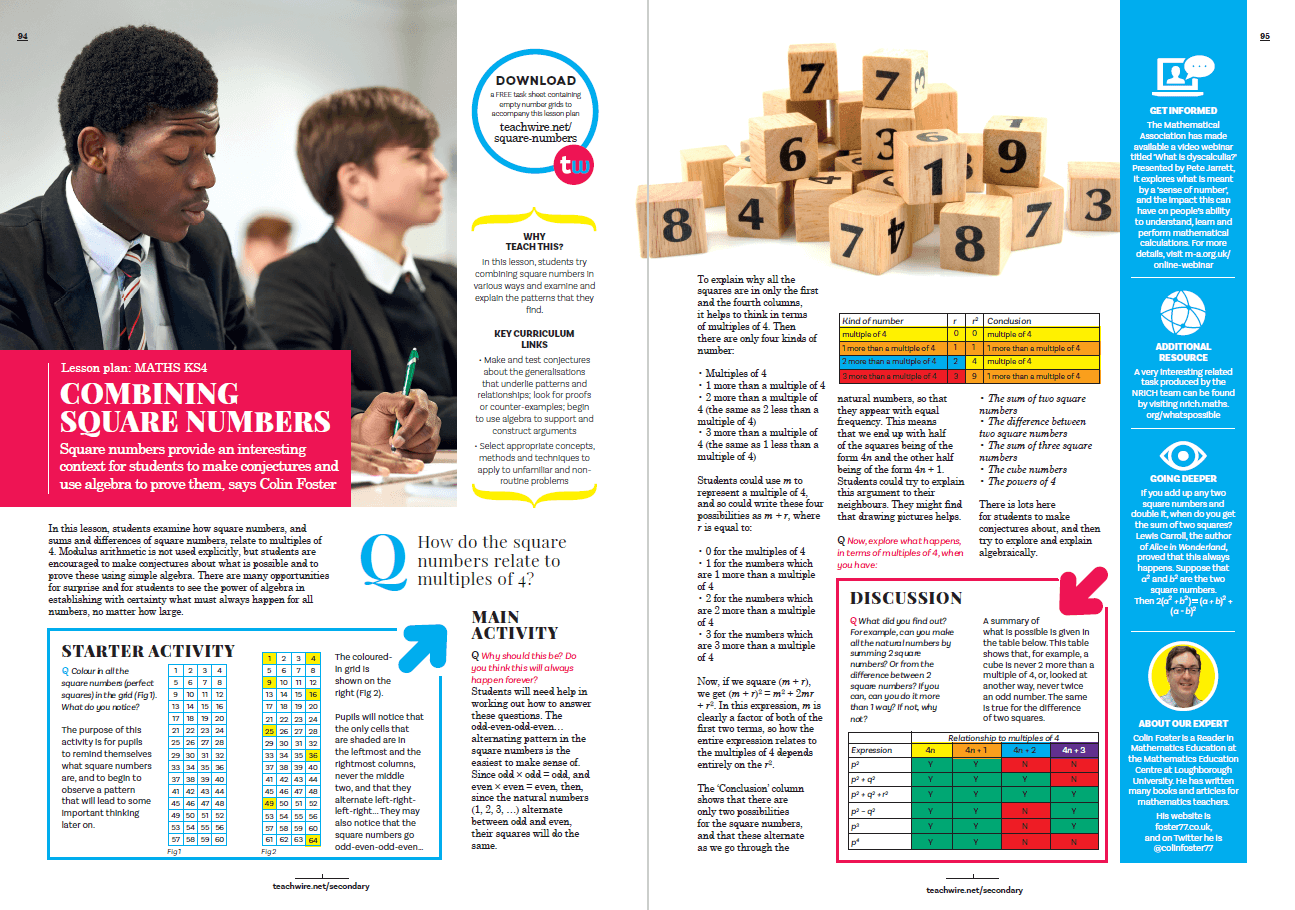 DOWNLOAD A FREE RESOURCE!
Square numbers KS4 maths lesson plan and task sheet