Contents: 1x 2-page guidance sheet for teachers
Objective: Brief outlines of seven drama activities, some with cross-curricular links to history and English.
Further information: Located in Manchester, the People's History Museum is the national museum of democracy. It aims to engage, inspire and inform diverse audiences by showing that there have always been ideas worth fighting for.
You can contact the museum's learning team on 0161 838 9190 or by emailing learning@phm.org.uk; for further details, see www.phm.org.uk or follow @phmmcr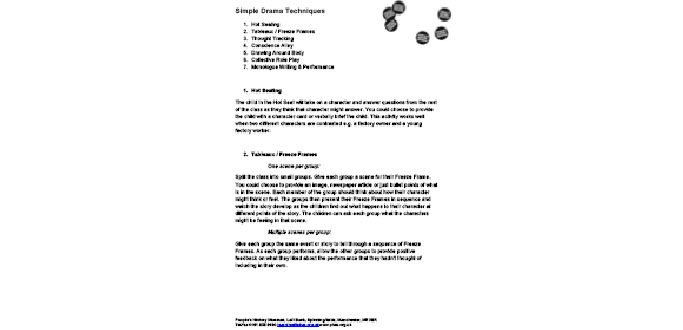 DOWNLOAD A FREE RESOURCE!
Simple Drama Techniques for KS2 and KS3 (with links to history and English)