Prepare for the roll-out of the government's new relationships education requirements, with these group work and behaviour activities from Kate Bradley…
As of September 2020, schools will be required to follow new statutory guidance concerning the teaching of relationships education in primary schools and relationships and sex education in secondary schools.
In the meantime, school leaders and staff are being encouraged to make a 'soft start' by implementing the new guidance into their teaching – something that the following lessons will be able to help you with.
What they'll learn
How to maintain interactions within a small group
Taking turns
Collaborative working
Understanding agreed codes of behaviour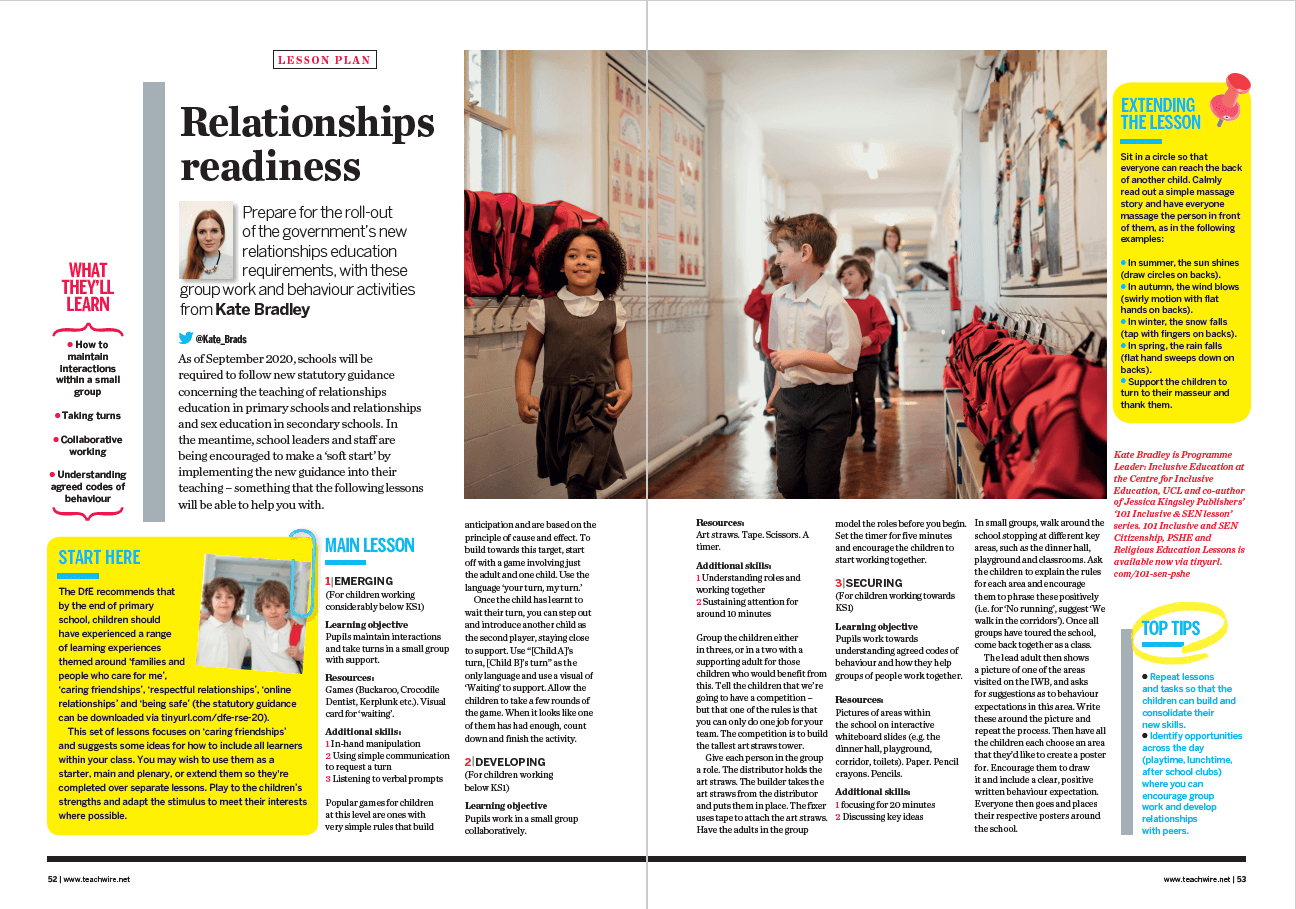 DOWNLOAD A FREE RESOURCE!
SEN Relationships Lesson Plan for KS1/2