From the tiniest insect to burrowing badger, we share our environment with a wide range of wildlife.
Encourage your young learners to explore the world around them, think about the impact humans have on wildlife and what we can do, as compassionate citizens, to protect them.
This scientific investigation of animals in their habitats can be carried out over several lessons. It is important to consider the needs of animals and avoid moving them into the classroom.
Pupils should also be reminded of the code of conduct in Habitat Ground Rules.
There are seven other lessons in the RSPCA 'Wildlife and Habitats' series, which you can find here:
Included in this lesson plan:
Starter activities
Main activities
Plenary activities
Extension activities
Curriculum objectives
Learning outcomes
Vocabulary
---
Find more great resources from the RSPCA at education.rspca.org.uk/education and follow @RSPCA_official on Twitter.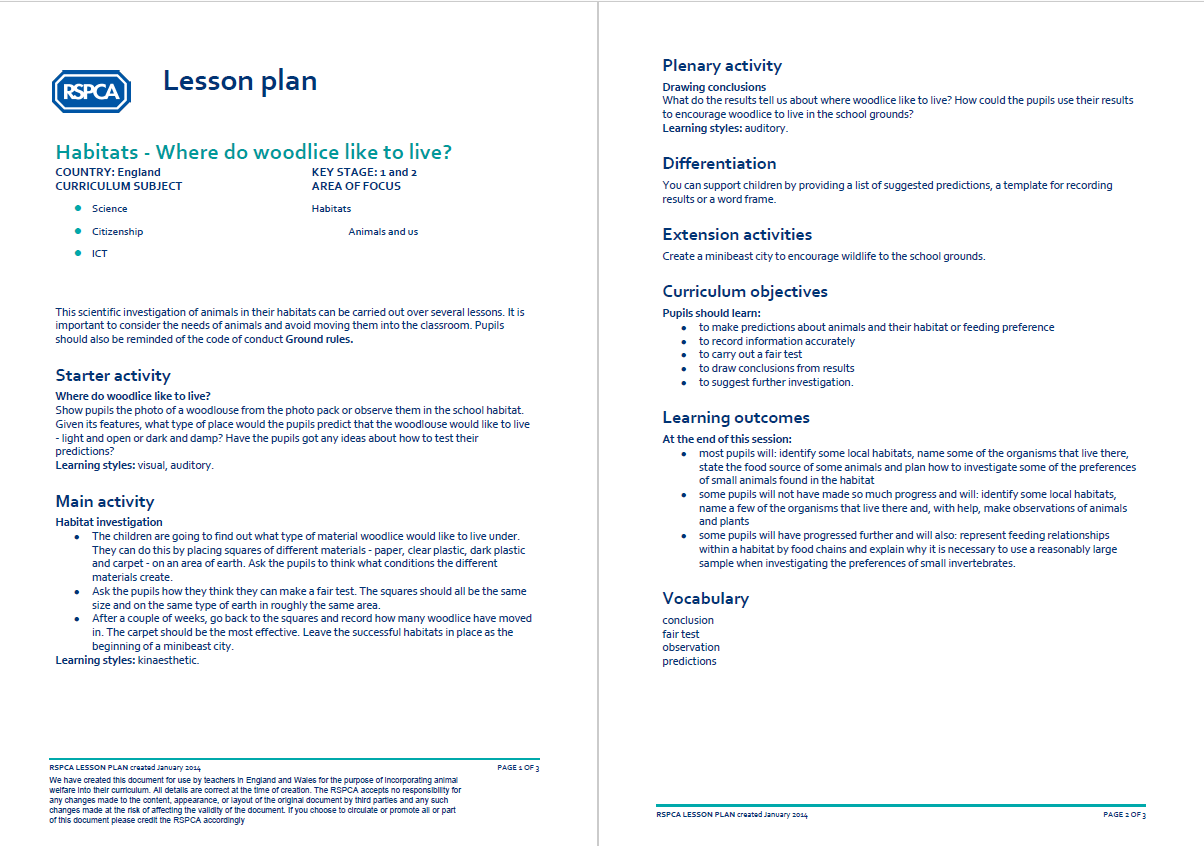 DOWNLOAD A FREE RESOURCE!
RSPCA Wildlife and Habitats KS1 Lesson Plan – Woodlice Habitats