Packed with information and insight, It's Her Story: Rosa Parks by Lauren Burke is a short but comprehensive graphic novel about Rosa Parks' life – and runner-up in the non-fiction category of the Teach Primary Book Awards 2021.
The book helps readers to understand just how brave and transformative Rosa Parks' act of rebellion was, and why it remains so important to remember.
Download a double-sided sheet featuring discussion ideas and music and maths activities to use in the classroom here.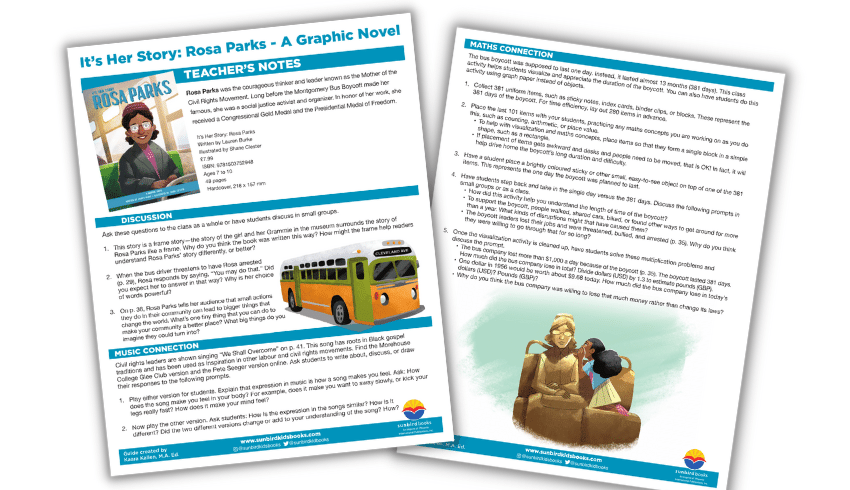 DOWNLOAD A FREE RESOURCE!
Rosa Parks activities KS2 – educator guide