Zip file containing one question sheet and one answer sheet Word docs
A simple sheet where students have to link the shape to the properties.
KS3 Maths Curriculum Area
Geometry and Measures
Use the standard conventions for labelling the sides and angles of triangle ABC, and know and use the criteria for congruence of triangles
Derive and illustrate properties of triangles, quadrilaterals, circles, and other plane figures [for example, equal lengths and angles] using appropriate language and technologies
---
Andy Lutwyche is a purveyor of mathematics and a producer of resources, more of which you can find on his TES shop. You can also follow him on Twitter at @andylutwyche.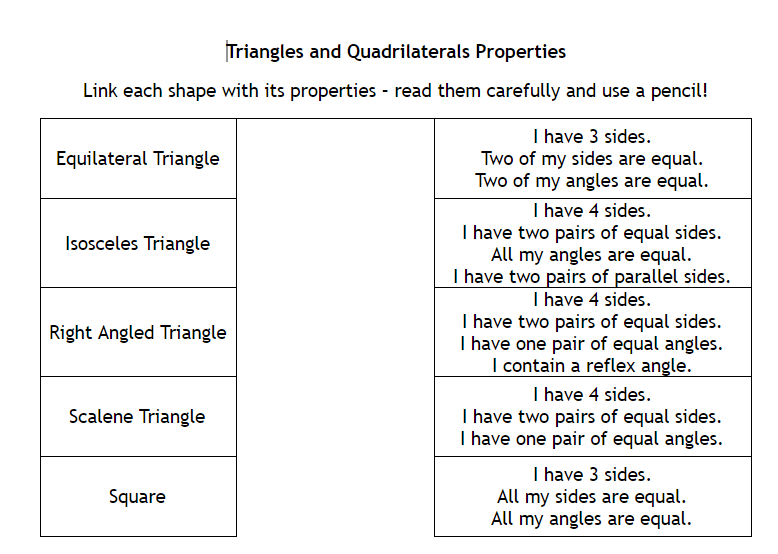 DOWNLOAD A FREE RESOURCE!
Properties of triangles and quadrilaterals worksheet for KS3 maths