Time spent teaching students how to proofread their own work is never wasted, says Guylaine Ganzhorn…
When students are completing final exams, they will not be able to rely on their teachers to point out mistakes. These activities are designed to guide learners to write a perfect answer, regardless of the context, and proofread their own work efficiently.
It is important to complete these activities step by step. It is also essential to do this quite regularly, so that students are getting into a habit and will be able to replicate this in exams.
Why teach this?
Who wouldn't love to create a time capsule? It's a fun task that can also be used to improve literacy and support students in checking their work effectively.
Key curriculum links
This project supports students in:
Writing extended and detailed paragraphs
Organising ideas
Improving their accuracy and literacy
Checking their work efficiently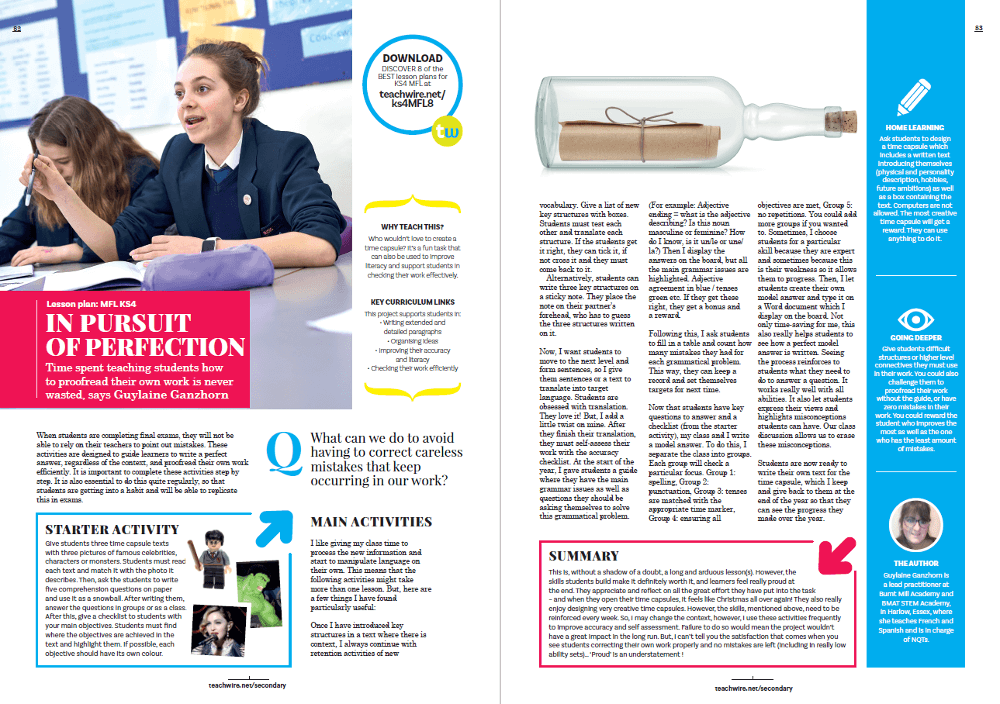 DOWNLOAD A FREE RESOURCE!
Proofreading strategies for GCSEs – KS4 MFL Lesson Plan