Musical composition has been around since the birth of music itself about 40,000 years ago, but the notation of music has only been around about 1,000 years.
Before that, music was passed on through listening and watching the musician to learn the piece and in turn, pass it on.
In this lesson from silver Pearson National Teaching Award-winner Peter Simons, pupils will learn to develop their musical listening and musical vocabulary; they will learn how to read and write crotchets and quavers; and finally, they will learn how to play their own four-bar rhythm.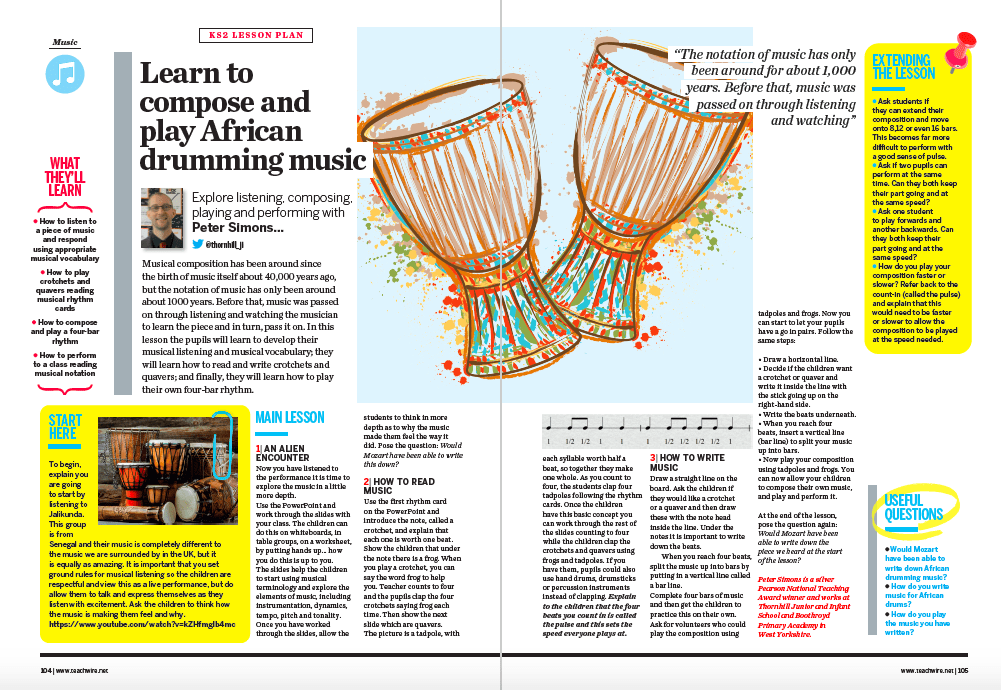 DOWNLOAD A FREE RESOURCE!
Primary school music – African drums KS2 lesson plan