This activity pack from Wicked Weather Watch contains a selection of resources based on the theme of polar bears and climate change.
'Grolar bear or pizzly?' info sheet
Polar bear quiz
---
Wicked Weather Watch (WWW) is a charity that aims to provide clarity for children and young people about climate change and global warming. Get more great resources from Wicked Weather Watch here and on its website at wickedweatherwatch.org.uk. You can also follow on Twitter at @WickedWeather1.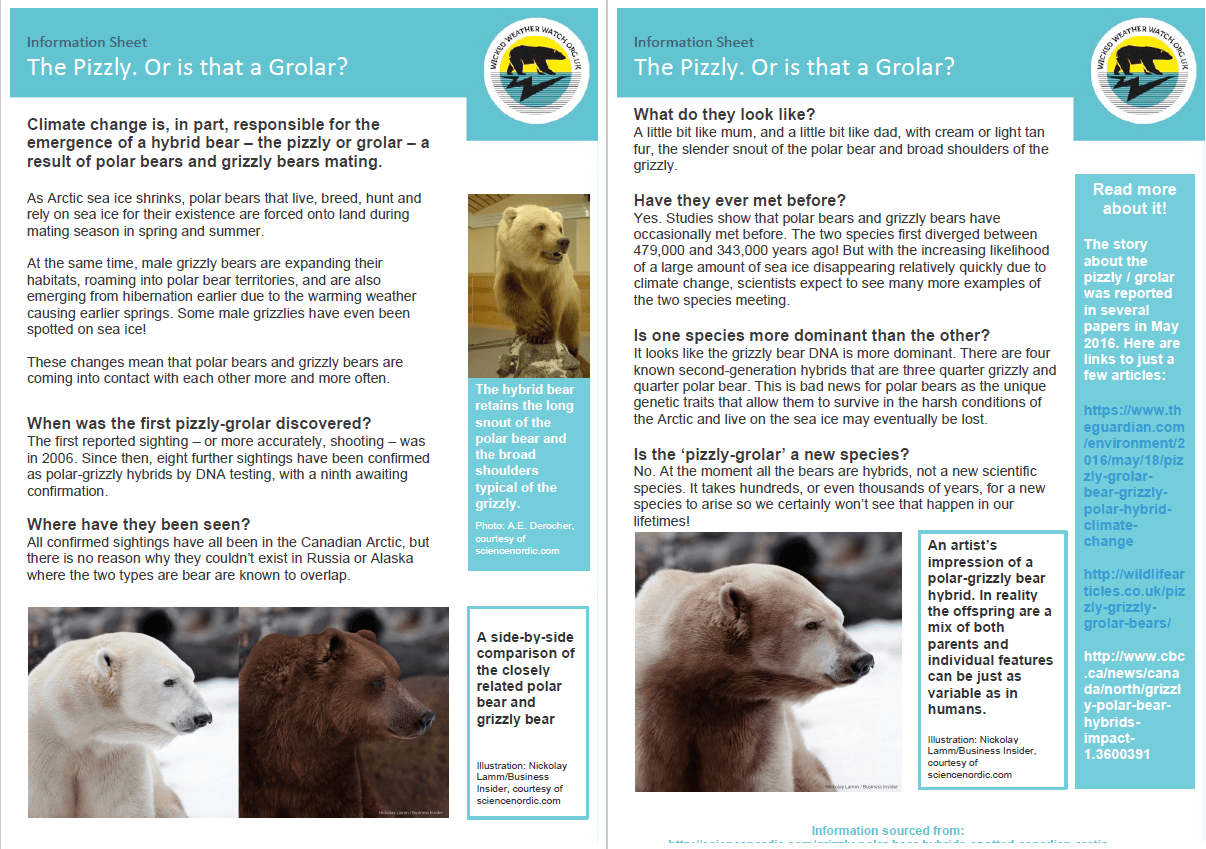 DOWNLOAD A FREE RESOURCE!
Polar bears and climate change resources for KS2 geography