Use these doughnut-themed resources to explain to children how the 'ough' spelling can represent many different sounds.
The sounds included are:
/or/
/ou/
/oa/
/oo/
/uff/
/off/
/uh/ (schwa)
/up/
There is also a sheet containing the following eight words:
thought
plough
doughnut
through
rough
cough
thorough
hiccough
Download the accompanying lesson plan for this resource here.
---
Cara Fairhall is project coordinator at Jolly Learning and supports teachers, parents and trainers all over the world. She has previously spent time teaching in Ethiopia. Find out more at jollylearning.co.uk and follow on Twitter at @jollylearning.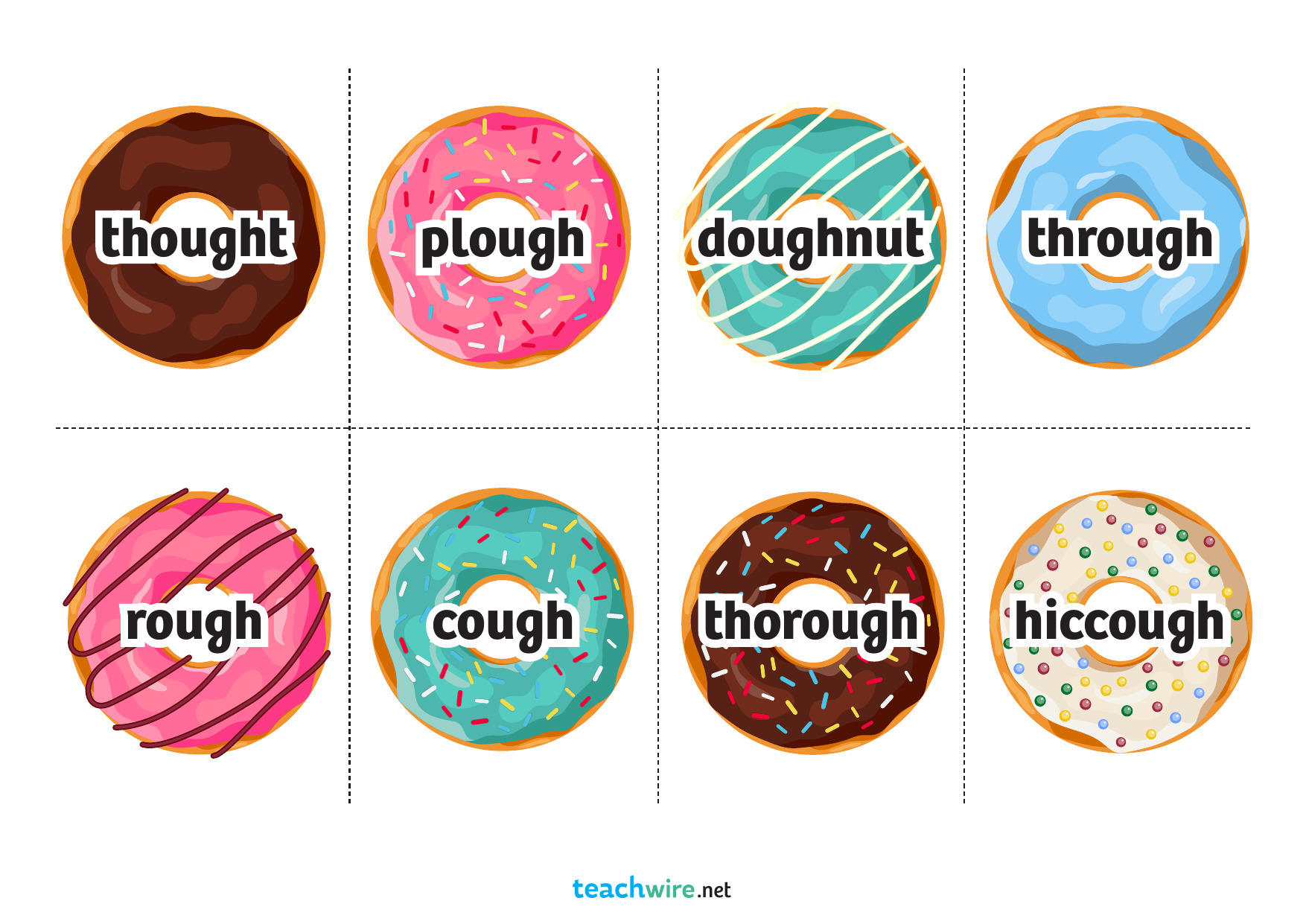 DOWNLOAD A FREE RESOURCE!
'Ough' Spelling Phonics Resources for KS1/2