For this activity children roll a dice and colour in the number of circles on the dice. Then they colour in the other part.
Children then write down the two parts that the whole number is broken into.
Games included are:
---
I See Maths' resources and training make learning visual and deep, helping children to build conceptual understanding through carefully designed instruction. Download more of its resources here or on its website at iseemaths.com.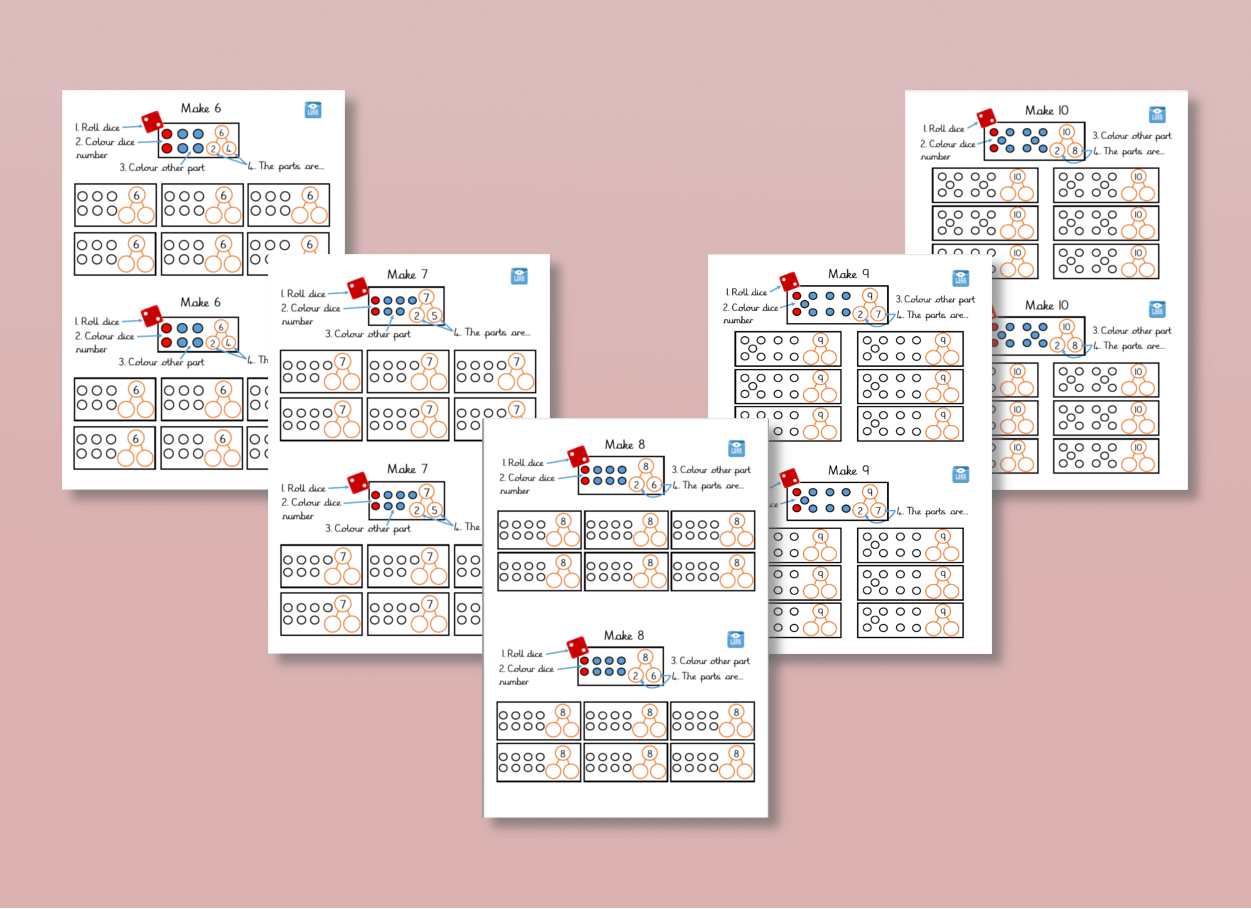 DOWNLOAD A FREE RESOURCE!
Number bonds from 6-10 dice games pack for KS1/2