As well as being full of fascinating information, lots of factual books are laugh-out-loud funny.
Authors know that humour can be a key way of explaining their ideas and keeping their reader interested in some very deep and potentially challenging topics.
Is There Anybody Out There? by Dara Ó Briain, is one such book – and a shortlisted title in the non-fiction category of the Teach Primary Book Awards 2021.
Dara featured in episode eight of the Author in your Classroom podcast from our friends at Plazoom. This accompanying resource pack gives pupils the chance to learn how to bring fascinating information and humour together so each complements the other.
Your pack contains teacher notes, a PowerPoint, book extract, planning sheets, working wall display and themed writing paper.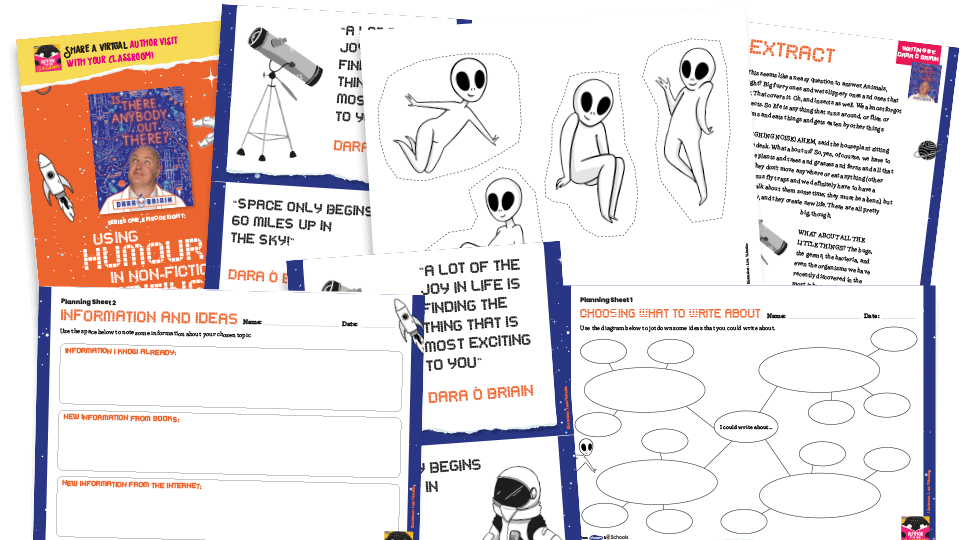 DOWNLOAD A FREE RESOURCE!
Non fiction texts KS2 – Be inspired by Dara Ó Briain